Verizon, AT&T and GSMA face collusion probe over eSIM by US Justice Department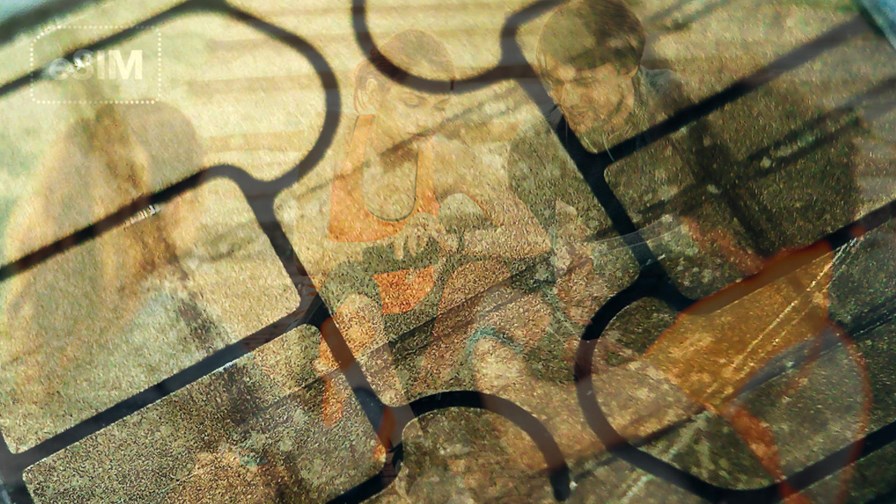 US Justice Department investigating telcos and GSMA over possible collusion
Concerns that telcos looking to prevent easy service switching via eSIM
Complaints received from "at least one" device maker and carrier
Upstart crow Verizon claims it's all Much Ado About Nothing
Somebody call for Dogberry: just when we thought that the eSIM would be the answer to all of our operator lock-in woes, along comes the US Department of Justice and we are back at square one. The idea of being able to change mobile service provider through software, rather than juggling a number of physical SIM cards, is a good one – we've already seen Apple experiment with the concept for its recent cellular iPads. But it looks as if those crafty telcos might have come up with a workaround to make sure changing providers remains just as problematical. Or is it really all Much Ado About Nothing?
The New York Times broke a story over the weekend that the US Justice Department is undertaking an antitrust investigation into possible collusion between the country's mobile operators (AT&T and Verizon were cited; it is unclear if T-Mobile and Sprint are also under investigation) over the implementation of the new eSIM standard. The GSMA trade group is also in the Justice Department's sights, as it is responsible for the specifications.
The action goes back to late 2017, according to the newspaper's confidential sources, when the Justice Department opened its investigation after receiving formal complaints from "at least one device maker and one wireless carrier". The NYT claims the device maker is Apple, but there has been no official comment from the company. Then in February this year, the Justice Department issued demands to the telcos and GSMA for information on the use of the eSIM standard.
AT&T, Verizon and the GSMA are all down-playing the investigation – for the moment. AT&T said it was "aware of the investigation" and was looking "to move this issue forward." Verizon said there had been "a difference of opinion with a couple of phone equipment manufacturers regarding the development of eSIM standards" and that it was all "much ado about nothing".
"Are you good men and true?"
The GSMA said it was "cooperating fully with the Department of Justice in this matter". Furthermore, it added that the development of the latest version of the specification "is on hold pending the completion of an investigation by the United States Department of Justice".
The GSMA explained that it has been working with mobile operators, device makers and SIM manufacturers worldwide, and is facilitating the development of a universal standard for eSIM that will be deployed globally. The technology essentially enables the remote SIM provisioning of any mobile device. The standard contains a wide range of features, including the option for the eSIM to be locked. But here comes the sticky bit, in the GSMA's own words:
"In the United States, consumers would have this option; however, they would need to explicitly consent to this under specific commercial agreements with their mobile operator, for example when purchasing a subsidised device."
In other words, if you were to pop into your local AT&T or Verizon phone store and buy the latest smartphone through a subsidised tariff, then AT&T or Verizon would be able to charge you a fee for unlocking the eSIM. Doubtless this fee, or "specific commercial agreement", would not be cheap.
It's not just about switching carriers once every couple of years; the idea is that you can hop between service providers as and when you need to – either to take advantage of cheaper tariff deals or to maintain connectivity in badly-served areas. The eSIM standard allows consumers to store multiple operator profiles on a device simultaneously, and switch between them remotely.
Whilst this would be very useful for a smartphone, the standard extends to a range of other devices, from tablets to smartwatches – and obviously smaller devices will benefit most by not having to accommodate removeable physical device trays, hence its attraction to IoT manufacturers.
"Officers, what offence have these men done?"
The Public Knowledge consumer lobby group said that the alleged collusion would make it more difficult for consumers to move from one carrier to another, but warned that new technologies can also provide companies with ways to take away consumer freedoms.
"That is why it has been disturbing to learn that major carriers may be colluding behind closed doors to make eSIMs benefit themselves, instead of consumers," said John Bergmayer, Senior Counsel at Public Knowledge. "The two major wireless carriers, AT&T and Verizon, stand to benefit if device portability becomes more difficult. No one else does. Just a few years ago, Congress unanimously passed a bill giving consumers the right to device portability. While this was only a temporary fix, it shows that device portability has widespread, bipartisan support."
He added that whilst standards-setting bodies are extremely valuable, they also create an opportunity for collusion. Public Knowledge says that incumbent firms have shown themselves willing to use every tool at their disposal to block competition, and the Justice Department must investigate this alleged collusion swiftly to protect the rights of US consumers.
And yes, for those who recognise the not-so-hidden quotes above, today is (apparently) William Shakespeare's birthday.
Email Newsletters
Sign up to receive TelecomTV's top news and videos, plus exclusive subscriber-only content direct to your inbox.