Orange launches network infrastructure start-up accelerator for Facebook's TIP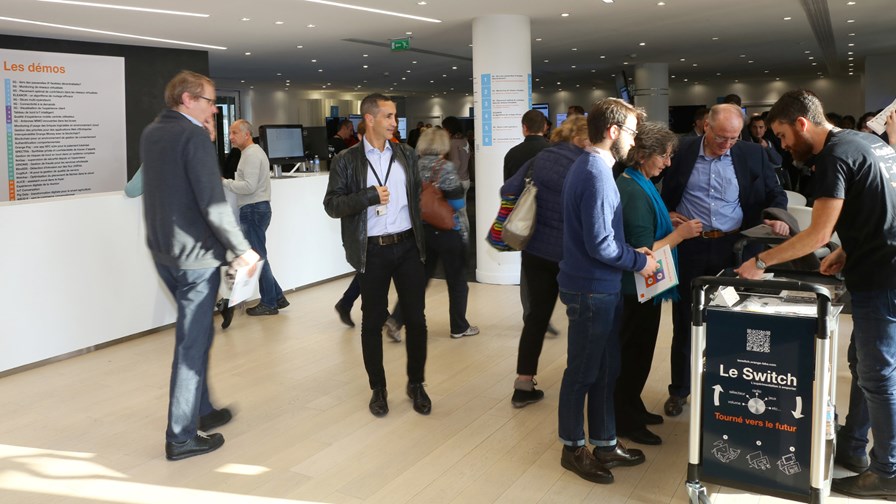 The Telecom Infra Project (TIP) expands to encourage start-up interest
Orange partners with Facebook focused on network infrastructure innovation
Launches new Orange Fab France "Telecom Track" accelerator
Orange to mentor chosen start-ups, supported by the TIP Ecosystem and Facebook
Orange is using its membership of the Facebook-led Telecom Infra Project (TIP) to support start-ups focused on network infrastructure innovation. Together with Facebook, Orange is launching a new "Telecom Track" as part of its Orange Fab accelerator programme in France. This partnership will look to pursue the best innovations and talent within the sector, and provide start-ups with support and counsel from experts at Orange, TIP and Facebook, as well as internal and external investment opportunities.
The project will be managed through Orange Fab France, which is the telco's accelerator programme for start-ups based at Orange Gardens, an eco-campus in Paris devoted to research and innovation. By engaging directly with experts from within Orange and its partners, the telco says start-ups will be able to work with the group on tackling a number of network-related issues, ranging from network management to new access technologies, across a number of regions.
"As part of our network evolution towards 5G and future technologies, there is a huge opportunity to innovate at the network level, and a need to support the bright minds and talents that will keep pushing telecoms innovation forward," said Mari-Noëlle Jégo-Laveissière, EVP of Innovation, Marketing and Technologies at Orange. "We believe that with our partnership with Facebook and the opening of the new Telecom Track, we are able to encourage and support this community of start-ups, which has the ability to really disrupt this space and develop new innovation within telecoms."
The start-ups will receive all of the current benefits as part of the existing Orange Fab programme, in which they will participate in dedicated workshops, mentoring sessions with experienced specialists, receive an optional €15,000 in funding, and have access to work space at the Orange Gardens. Start-up companies will also have access to experts from the TIP community, TIP Ecosystem Accelerator Centres (TEAC) and Facebook, to help them connect to innovation teams, investment partners and venture capitalists who can provide additional expertise and potential funding.
"Facebook is looking forward to working with Orange and TIP to support this start-up accelerator," said Jay Parikh, Head of Engineering and Infrastructure, Facebook. "Working together, we hope to help identify and support telecoms network infrastructure innovation while helping pave the way for future breakthroughs."
Candidates will have until 14th May to submit entries. After three weeks, a number of start-ups will be selected to join the acceleration programme. Further along the acceleration process, the selected start-ups will be invited to pitch at a TEAC event being held in San Francisco at the end of the year. The only caveat – candidates need to be based in France.
Email Newsletters
Sign up to receive TelecomTV's top news and videos, plus exclusive subscriber-only content direct to your inbox.