In the Smart revolution, cities need connectivity just as much as they need data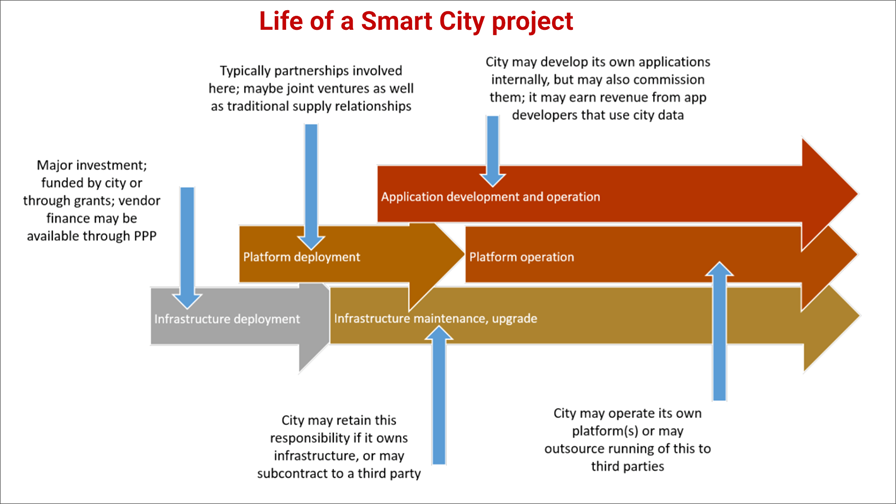 New Smart City report published by GSA
Telcos able to tailor services to the multiple specific requirements
Procurement and investment models will dictate telco strategies
Big Data and IoT are key investment drivers
There's so much excitement around the tech industry at the moment, as companies zero in on cities as their next big customers, pledging to create so-called "smart cities" and freeing them from the tyranny of being "dumb". Even if you overlook the contrived term "smart cities" (don't ever try telling a local government CIO that you're going to make his city smart, as he'll show you the door before you even start your pitch), you still have the rather important consideration of who actually pays for all of this – cities are generally broke and in debt (in terms of operating budgets; capex for high-profile infrastructure projects tends to magically appear when it's politically expedient), central government grants are a distant memory, and vendors aren't as prepared to shoulder the burden as they once were.
Still, there's huge potential to introduce smart solutions, IoT and big data to augment and improve the administration of cities and communities. But what role do telcos have in "even-smarter-than-they-already-are cities"?
A new briefing report from the GSA industry group, conducted by Innovation Observatory, examines the way that communications networks are being used to underpin rapid development of such cities. The report argues that relationships between city authorities, service providers and vendors are changing in response to two new investment drivers – the potential to use Big Data and IoT ideas, and the emergence of technologies that make it easier to create a "smart city" infrastructure.
"It is clear that many cities - not just the largest megacities – are keen to use ICT to achieve specific aims within their smart city agendas, but that they don't always know how best to make use of the multiple networking technologies and services that can help," explained report author Danny Dicks. "There is a role for service providers and vendors here, but all parties must recognise the impact of city procurement processes, and of the financial models that govern capital infrastructure and operations."
The need for multiple networks
The report notes that much of the current debate about cities concerns the data layer, with a number of trials, demonstrations and projects looking to solve issues of data security, privacy, trust, sharing, standardisation, APIs, and commercialisation. This is really the domain of the large global IT companies, with network operators and service providers relegated to the role of subcontract partners.
However, even where good networks exist in a city, connectivity is still seen by cities as a challenge that needs solving. For instance, the report notes that the last mile connection between sensors and the core communications infrastructure can be made either on an application-specific basis, or in a way that supports multiple applications. This can be accomplished by using either LPWA IoT networks, cellular service, existing city-owned fixed networks, or building new wireless mesh or narrowband radio networks. The reality is that multiple networks are required to underpin a city's requirements, as each IoT application has its own specific comms and data requirements.
The GSA's report concludes that this means there are multiple opportunities for vendors and service providers. The picture gets better in the near future with the arrival of 5G, as network slices can be delivered by network operators to cities, using SDN and NFV, although openness to consider new commercial models for service delivery will still be required.
But before telcos get too carried away, the report warns of city-specific cultural and business factors:
cities take a long-term view
they tend to want to keep control of, and build, assets
elected city politicians are answerable to their voters and are therefore risk-averse.
"NFV, SDN and network slicing developments for 4G, 4.5G and 5G systems mean network operators are better able than before to tailor services to the multiple specific requirements of different smart city applications, including high-availability connections for critical applications," said Alan Hadden, VP of Research at the GSA. "But it is likely, given that cities often consider building their own infrastructure, that vendors and operators will need to be flexible in the business models they suggest."
The full report can be downloaded from the GSA's website.
Email Newsletters
Stay up to date with the latest industry developments: sign up to receive TelecomTV's top news and videos plus exclusive subscriber-only content direct to your inbox – including our daily news briefing and weekly wrap.