What's up with… Vodafone, Orange and MásMóvil, Telenor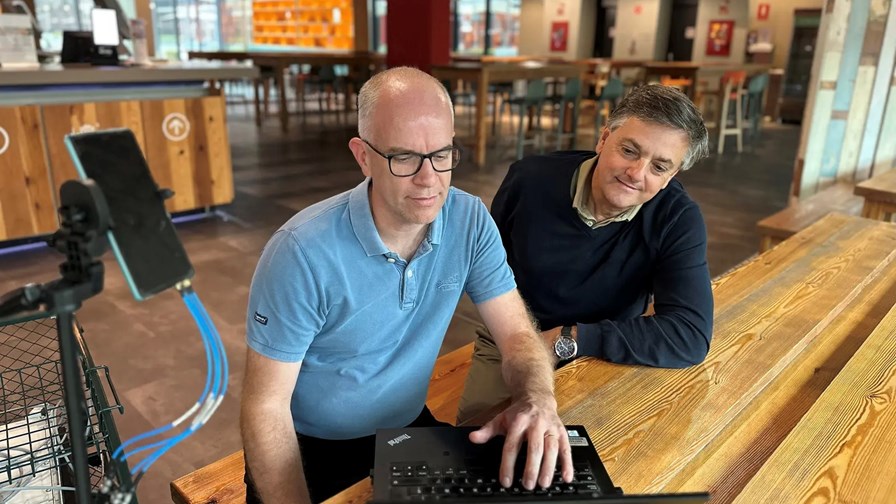 Vodafone makes a case for future use of 6GHz in new trial
Orange and MásMóvil propose divestment to ease merger concerns
Telenor hails steady results as it mulls options for Pakistan
In today's industry news roundup: Vodafone highlights the role of 6GHz after testing how capable it is to avoid "mobile capacity crunch" expected in the next decade; Orange and MásMóvil propose asset divestment to Digi to appease concerns over planned merger; Telenor reports a "strong quarter" as CEO considers a "strategic solution" for Pakistani business; and much more!
Vodafone has hailed the completion of a test that has proven the benefits of using 6GHz spectrum as a means to avoid "mobile capacity crunch caused by soaring demand for bandwidth". In a test conducted in Spain, the operator used a smartphone tuned to "the anticipated amount of 6GHz spectrum band that will be made available in European countries", which has brought about download speeds of up to 5Gbit/s that Vodafone claims is approximately double the capability of today's networks. The test has also achieved an average of 2Gbit/s across various indoor locations – an important marker as 75% of all mobile traffic is generated from users at home, in the office or in other enclosed places such as cafes, bars and gyms. Furthermore, Vodafone highlighted the technology's potential to achieve "comparable coverage levels to today's 5G networks", which translates to the possibility of the band being easily deployed on existing mobile sites "cost effectively and efficiently", when current bandwidth "becomes exhausted". The telco further stated that 6GHz will allow consumers and businesses to use faster and more reliable 5G services in the next five to ten years when demand is expected to skyrocket. Vodafone's chief network officer, Alberto Ripepi, called for "a fair and balanced allocation of 6GHz spectrum" as the technology is set to enhance "the digital transformation of businesses and public sector organisations, and support the European Commission's ambition to have fast connectivity within reach of all populated areas by 2030." His comments, as well as the company's trial, come just before the World Radiocommunication Conference (WRC-23), during which regulators and industry members are set to meet and shape the future use of "this valuable spectrum resource". Find out more.
Romanian telco Digi has reportedly emerged as a beneficiary to acquire assets that are planned to be divested from Orange and MásMóvil, as the two major telco groups seek to alleviate concerns raised by their proposed merger. Citing its own sources, Reuters stated that France-based Orange and its Spanish peer MásMóvil intend to divest spectrum, a consumer unit or a brand to Digi, as well as offering the latter access to their infrastructure, though the proposed asset suite could still change. Although there were a number of companies interested in the potential takeover of such assets, including Avatel and other smaller players, it was Digi that ended up as the European Commission's preferred choice, according to the report. The move comes after the commission sent a statement of objections in June over concerns that the proposed union between Orange and MásMóvil "may reduce competition in the retail supply of mobile and fixed internet services as well as of multiple-play bundles in Spain." The two players announced plans to merge their Spanish operations in July 2022, and the new entity would be valued at €18.6bn – see Orange and MásMóvil commit to €18.6bn Spanish merger.
Telenor CEO, Sigve Brekke, touted a "strong quarter" for the telco group in the three months to September 2023, driven by "solid growth and earnings momentum in the Nordics", as well as "firm traction for synergy realisation" across its markets in Asia. Its total revenues for the third quarter of this year amounted to NOK20.1bn ($1.8bn), up 3% year over year from NOK19.5bn ($1.7bn). Its performance was driven by a 4% rise in service revenues across the company's Nordic units, as well as mobile revenue growth in Bangladesh and Pakistan, which were "more than offsetting the negative impact of inflationary pressure, including higher energy prices", Telenor noted in its statement. Going forward, Brekke said that the top focus for the company will be on "customer excellence, free cash flow generation and long-term value creation". Alongside the financials announcement, Reuters cited Brekke as claiming that Telenor is looking into a strategic solution for its operation in Pakistan before the end of 2023. Options reportedly include a merger, a sale or a continuation of the business under a different operational model.
Argentina has completed its long-awaited 5G auction, generating a total of $875m, announced the National Communications Entity (ENACOM). Claro (also known as AMX) and Telecom Argentina have splashed the most for the new spectrum, each of them spending $350m for a lot of 100MHz (Claro has purchased spectrum in the 3300MHz-3400MHz band; while Telecom Argentina has acquired the same amount of spectrum in the 3400MHz-3500MHz band). Telefónica has bought 50MHz in the 3550MHz-3600MHz band for $175m. The three telcos will be able to use the newly allocated spectrum for a 20-year period to deliver 5G services under certain conditions around base station deployments and providing various service plans depending on income. You can learn more from ENACOM's statement, available here (in Spanish).
Middle Eastern telco group STC has joined forces with its South Korean peer KT to develop advanced digital infrastructure in Saudi Arabia. STC said that the two telcos, as well as automaker Hyundai, have signed a memorandum of understanding (MoU) which is set to run for 50 years. In a statement (available here in Arabic), STC explained that the tie-up will focus on the creation of internet data centres and smart cities. It also outlined a path towards enhancing the digital infrastructure in the kingdom. Under the MoU, KT's digital transformation capabilities are used alongside Hyundai's construction expertise and STC's "superior network infrastructure". The partnership is aligned with Saudi Arabia's Vision 2030, a programme that aims to boost the economic diversification of the kingdom.
Qualcomm claimed an entry into "the era of on-device AI" by launching "next-generation platforms" that are compatible with generative AI (GenAI) models. Among its solutions is the Snapdragon X Elite, a PC platform that according to the company "sets a new bar in AI performance" and is capable of supporting GenAI models with more than 13 billion parameters. It also unveiled a mobile platform, dubbed Snapdragon 8 Gen 3, which "further scales on-device AI". Both platforms are touted to be capable of "extreme speeds" in GenAI tasks, such as on-device chat assistants or image generation. "We are entering the era of AI, and on-device generative AI will play a critical role in delivering powerful, fast, personal, efficient, secure and highly optimised experiences," commented the company's CEO, Cristiano Amon. Find out more.
- The staff, TelecomTV
Email Newsletters
Sign up to receive TelecomTV's top news and videos, plus exclusive subscriber-only content direct to your inbox.