Forget smart cities, Singapore aims to become a smart nation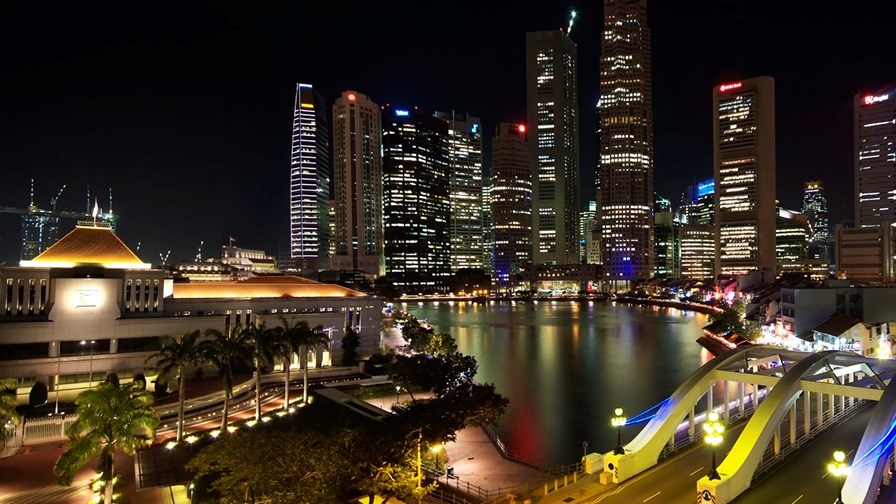 Singapore is determined to stay at the forefront of the ICT economy. The Infocomm Development Authority of Singapore (IDA) has announced that it is to develop a 'smart nation platform' (SNP) and promote supporting initiatives to strengthen its physical infrastructure and ecosystem. It wants to deploy mixed technology HetNets, create standards for the Internet of Things and nurture new areas such as 'games science'.
The SNP will comprise of key components such as the communications backbone, sensor networks, data analytics and practical applications. It will be developed in various phases, with the first phase focusing on the connectivity and sensor aspects expected to be available by 2015.
"We believe that a Smart Nation can become a reality if we successfully combine policy, people and technology in a concerted fashion," said Dr Yaacob Ibrahim, Minister of Communications and Information. "As part of the SNP, we will further our capabilities in pervasive connectivity, by building new infrastructure and common technical architecture to support an innovative ecosystem across Singapore."
True, Singapore's tiny size means that its smart nation is not too dissimilar to a large smart city, and whether or not its plans could scale up to benefit other countries is questionable.
As a first step, 15 smart solutions will also be trialled at the Jurong Lake District (JLD), as part of what it calls a "live environment and living lab". These include services like smart queue monitoring, smart mobile navigation guides and autonomous buggies. In addition, IDA's "Internet of Things @ Home" initiative will seek to identify open standards to enable seamless interoperability between connected smart devices in a home setting.
"We have made great headway in just over a year from conceptualisation to real action in building Singapore as the world's first Smart Nation," said Steve Leonard, Executive Deputy Chairman of the IDA. "SNP will serve as a foundation on which companies of all sizes, as well as government agencies can experiment and innovate with new ways to collect, move and interpret data in order to better serve citizens."
White Space spectrum
As part of its Smart Nation plans, the IDA also announced that it will be introducing a set of regulations for the use of spectrum in the TV White Space (TVWS). Singapore is one of the first few countries in the world to implement such a framework for white space – or dynamic spectrum access, as it is now being called.
The regulations will make available for use approximately 180MHz of spectrum when it takes effect from November 2014, and follow a public consultation in 2013. It rejected complaints that the use of the 700MHz UHF band would detract from international 4G availability, although this particular band will be returned for licensed cellular use after Singapore's analogue TV switch off in 2020. It will also allow devices to operate on a licence-exempt basis. Full regulatory details can be downloaded here.
The new regulations will set out the TVWS equipment requirements, spectrum channels to be made available, and how equipment should communicate with geo-location databases in order to identify the available spectrum channel to use.
"Regulators all over the world are exploring different ways to efficiently use spectrum, so that they can plan for their countries' future needs," said Leong Keng Thai, IDA's Deputy Chief Executive and Director General (Telecoms and Post). "The additional spectrum made available through the TVWS regulatory framework will ensure that Singapore efficiently allocate and use this available bandwidth to support the growing demand for data communication."
Applications that could benefit from unlicensed white space spectrum include M2M communications, smart metering, outdoor environment and security monitoring services.
Email Newsletters
Sign up to receive TelecomTV's top news and videos, plus exclusive subscriber-only content direct to your inbox.