Despite the hype only 2 per cent of vehicles shipped in 2018 will be electric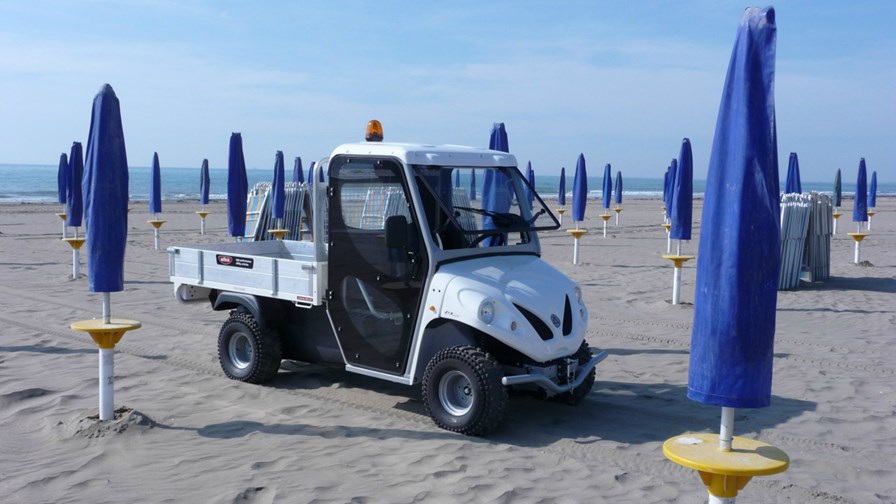 City governments and municipalities leading the way in the electric vehicle reality stakes
First step will be the banning of hydrocarbon-powered vehicles in city centres
Trend will be to co-operative sharing of electric vehicles in urban envronments
Increased pressure on public grids will necessitate a new approach to energy management
There's hype and then there's hype/tripe and, in this industry we get showered with a lot of both. That said, hype/tripe is worse than your basic hype. It's stickier, more cloying and makes most people gag. And that's the sort of stuff we are being bombarded with by vested interest in and around the automative market who would have us believe that people are banging on the doors of electric car salesrooms demanding to buy one - 'Now!' The truth is that interest is patchy and, even were it true that demand is running amok, the fact of the matter is that a mere two per cent of all vehicles shipped over the course of this year will be electric.
Meanwhile, and rather more carefully and quietly, city governments and municipalities around the world are properly assessing the benefits that electric vehicles can confer in terms of sustainability, reduced environmental impact, and improved air quality.
A new report from ABI Research, 'Smart Cities Transportation Electrification' shows that the widespread introduction of urban emission zones and the banning from cities of diesel vehicles will eventually result, in the first instance and quite soon, in an outright ban on hydrocarbon-powered vehicles in city-centres.
The research also concludes that, in the longer term, electric vehicles will less and less be owned by individuals because there will be a societal shift towards urban ride-sharing and co-operative shared ownership. The combined effect such a change will mean that in due course car-sharing fleets will be powered by electricity only, and, says ABI, the result will be that global electric mileage share will exceed 20 percent of all mileage driven by 2030.
Obviously, such a change has ramifications for electric grid infrastructure and vehicle charging-station planning and cognisance of, and action on, these issues needs to be taken now. The point is that to leverage the advantages of electric vehicles, businesses (such as the Tesla taxi fleet in Amsterdam) want their electric cars to be in continuous operation and completely available around the clock. That is predicated on the availability of DC fast charging stations on one hand and, in the not too distant future, wireless public charging points.
As more and more electric vehicles put the rubber on the road the ever-increasing pressure on public grids will, needs must, be mitigated by advanced demand/response and load balancing software solutions, electric vehicle charging management and vehicle-to-grid systems. It will also be necessary to provide a widespread network of microgrids and to devise a more rational approach to energy management.
And, in the end, the sheer ubiquity of electric vehicles will necessitate a complete redesign of the electricity grid itself, to one that is adapted to distributed and decentralised consumption of renewable energy generation and consumption in a variety of urban contexts.​
Press release below
Electric Vehicle mileage share to exceed 20% by 2030 but urban charging and grid challenges loom large
Oyster Bay, New York - 09 Aug 2018
While consumer adoption of Electric Vehicles (EVs) continues to disappoint with only 2% of all vehicles shipping in 2018 expected to be electric, city governments are increasingly becoming aware of their benefits in terms of sustainability, reduced environmental impact, and improved air quality. The widespread introduction of urban emission zones, initially aimed at banning older diesel vehicles, will culminate in zero emission zones and city centers restricted to EVs only, according to a new report by ABI Research , a market-foresight advisory firm providing strategic guidance on the most compelling transformative technologies.
"However, vehicle electrification adoption drivers will increasingly shift from consumer-ownership to shared urban mobility, initially ridesharing followed by driverless EV car sharing in the longer term. The state of California is preparing a bill which would mandate 20% of miles traveled via ride-hailing services to be in EVs by 2023, rising to 50% by 2026. At the same time, Uber's EV Champions program proactively pushes ridesharing electrification through education, support, and cash incentives for driver-partners," said Dominique Bonte, Vice President End Markets at ABI Research. "The combined effect of the proportionally higher uptake of EVs in car-sharing fleets and their much higher utilization rates will result in global electric mileage share to exceed 20% by 2030."
This shift to electric mobility services has important consequences for both charging station and grid infrastructure requirements. The business imperative of continuous operation and availability from both a profitability and customer experience perspective will drive the need for a granular network of both DC fast charging and future wireless public charging stations. With accelerating EV penetration, increasing stress on public grids will have to be mitigated by advanced demand-response and load balancing software solutions, EV charging management and Vehicle-to-Grid systems, widespread adoption of microgrids, and a more holistic, cross-vertical approach to energy management. Suppliers active in this space include Hevo Power, eMotorWerks, Greenlots, Nuvve, Jedlix, MOEV, and FleetCarma, recently acquired by Geotab. Ultimately, the transportation electrification revolution will require a fundamental redesign of the grid itself, tailored to accommodate distributed and decentralized modes of renewable energy consumption and generation in urban contexts.
Finally, smart cities transportation electrification will be multimodal, with EVs complemented by electric 2-wheel vehicles (bikes, scooters, and motorbikes), shuttles, boats, and future passenger carrying drones. Clearly, the dominance of car-based mobility is not sustainable. Uber's recent investment in and partnership with Lime on electric scooter sharing and Lyft's strategy to integrate bike and scooter sharing shows the urban mobility landscape is yet again being reshaped.
These findings are from ABI Research's Smart Cities Transportation Electrification report. This report is part of the company's Smart Cities and Smart Spaces research service, which includes research, data, and Executive Foresights.
This content extract was originally sourced from an external website (
ABI Research Media Releases
) and is the copyright of the external website owner. TelecomTV is not responsible for the content of external websites.
Legal Notices
Email Newsletters
Sign up to receive TelecomTV's top news and videos, plus exclusive subscriber-only content direct to your inbox.