What's up with… Telefónica, Airspan & Rakuten, Orange, Nokia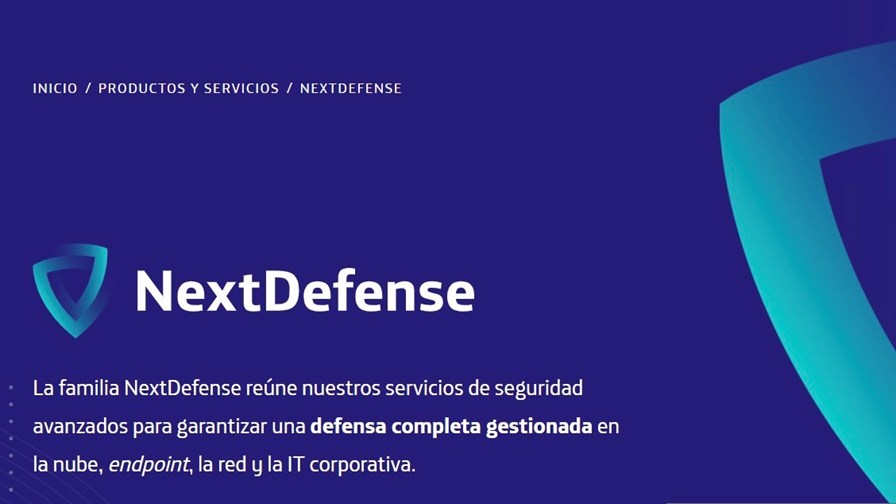 Telefónica targets large enterprises with new cybersecurity services
Airspan joins Rakuten's RCP club
Orange invests in Venture Reality Fund
Nokia undermines its own green credentials, adds to management team
Enterprise security, 5G power consumption, an advanced Open RAN relationship and funding for all kinds of modern realities make the headlines in this industry news roundup.
Telefónica's Tech division has launched NextDefense, a cybersecurity service for large enterprises that features Managed Detection and Response, Vulnerability Risk Management and Cyber Threat Intelligence solutions and which is designed to "provide large enterprises with a modern, effective, and intelligent detection and response capability against cyber-attacks." For further details, see this press release.
Open RAN vendor Airspan, which made the headlines recently with its plans for a SPAC-induced public listing, has signed up to have its OpenRANGE virtual radio access network solution made available to network operators of all kinds via the Rakuten Communications Platform (RCP): RCP has been developed by alternative Japanese operator Rakuten Mobile to provide technology and network blueprints to companies wanting to develop networks based on Open RAN technology. Airspan has also signed up to be a channel partner for RCP and jointly sell RCP-based products to telcos, enterprises and governments. SO far, US-based Ligado Networks is the only company identified as an RCP customer, though Rakuten claims more than 15 companies have some level of engagement with the RCP offer. For further details on the Airspan development, see this announcement.
Orange, via its Orange Digital Investment arm, is ploughing an unspecified sum of cash into the Venture Reality Fund II, which places investments in the Extended Reality (XR) sector that encompasses Augmented Reality (AR), Virtual Reality (VR), Mixed Reality (MR) and Artificial Intelligence (AI). The Fund aims to attract $50 million in capital and invest in "at least 35 companies working in the XR (Extended Reality) ecosystem taking advantage of 5G."
Nokia is keen to position itself as a major vendor that's doing a lot to help reduce the power consumption of communications networks, because it's the right thing to do AND its customers are demanding such developments: Its AVA Energy Efficiency service is a good example. But as this is an especially important topic, companies should be wary of making claims that are not backed up with details and references: Nokia's claim today that its "AirScale 5G mMIMO Base Station will achieve an average power consumption reduction of 50 percent by 2023" is a pointless claim without any actual average power consumption statistics and a timeframe: Reduced from what average level of power consumption, calculated over what timeframe and under what conditions? Based on Nokia's own in-house analysis and predictions or based on independently-verified and sourced information? And set to be halved by what point in 2023? In a response to questions, Nokia said the comparison was between "early massive MIMO products, which were based on FPGA" chips and the current products based on Nokia's own ReefShark chips, aided by intelligent software tools. Nokia also claims: "In recent customer field tests, which took place on a live commercial network, the power consumption for Nokia's 5G mMIMO BTS site was double-digit percentage points lower than that of its nearest competitor." Which commercial network? Which competitor? Can this be independently verified? Our questions on such details remain unanswered. These are bold and important claims that need to be presented and backed up in much greater detail if Nokia is to build and maintain a reputation as a company that can help network operators meet their sustainability targets. For more on what Nokia announced, see this press release.
Nokia has also announced the appointment of Melissa Schoeb as Chief Corporate Affairs Officer and member of the Group Leadership Team, effective from 12 April 2021. Schoeb's employment history includes a stint as Director of Global Communications at Nortel (2000-2002). She joins Pekka Lundmark's leadership team as Nokia prepares to undertake its latest restructuring program. (See Nokia to axe up to 11% of its staff.)
Metaswitch, now owned by Microsoft Azure, has completed the construction of its new headquarters in the London Borough of Enfield. The 55,800 square foot, five-storey building provides a modern workspace for "cutting edge software development" and includes a basement car park with charging points for electric cars and bicycles. "The office, which will serve up to 500 people, is designed with energy-saving measures that will help Metaswitch meet its environmental sustainability targets," the company noted in this announcement.
A surge in security technology spending in the late months of 2020 helped Palo Alto Networks unseat Cisco as the king of the firewall market, according to a new report from research house Dell'Oro. For the full year 2020, Palo Alto Networks became the firewall leader by revenue with a 20% market share, "the first change in market leadership since Dell'Oro Group coverage of the firewall market started in 2008," the research house noted. The firewall market was particularly strong in the final months of 2020: "Many enterprises postponed firewall projects at the onset of the pandemic, particularly those employing physical appliances in data centers," noted Mauricio Sanchez, Research Director, Network Security and Data Center Appliances, at Dell'Oro. "This depressed the market during most of 2020, but created pent-up demand that we saw loosen in 4Q 2020 as enterprises felt more comfortable investing for the future." That surge in spending also appeared to have an impact on Palo Alto's sales, as the company reported a 25% year-on-year uptick in sales to $1 billion for the three month period to the end of January this year. For more on Dell'Oro's findings, see this press release.
And while we're with Dell'Oro… It also noted a 3% year-on-year rise in broadband access equipment investments during the final quarter of 2020 to $3.5 billion, driven mainly by spending on customer premises equipment for FTTH deployments (PON ONTs) by telcos and spending on DOCSIS 3.1 CPE units by cable operators, as well as "sustained spending on 10 Gbps PON OLT [optical line terminal] ports." Jeff Heynen, Vice President, Broadband Access and Home Networking, at Dell'Oro, noted: "Cable and fiber providers continue to add subscribers at a furious pace… This, plus concern over future CPE availability, is driving the record purchases of new CPE units," he added in this press release.
French satellite broadband service provider Nordnet, which is owned by Orange, has launched a service boasting downstream speeds of up to 100 Mbit/s, and upstream speeds of up to 5 Mbit/s, for less than €40 per month. The service is delivered from Eutelsat's KONNECT satellite that covers the whole of mainland France. Read more.
- The staff, TelecomTV
Email Newsletters
Stay up to date with the latest industry developments: sign up to receive TelecomTV's top news and videos plus exclusive subscriber-only content direct to your inbox – including our daily news briefing and weekly wrap.