What's up with… Ericsson, Vodafone, Cellnex and Vapor IO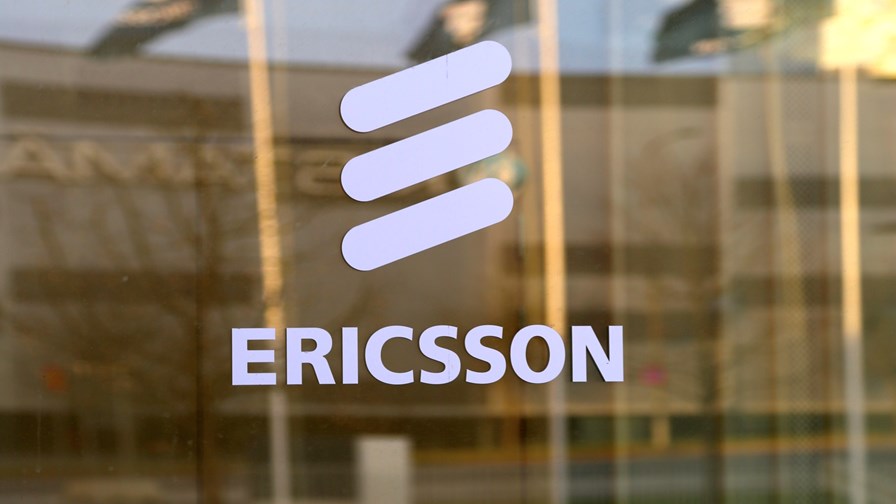 Ericsson sets aside $220m for fines to be imposed by the US DoJ
It also unveils a board shakeup and expands private networks portfolio
Vodafone has a new commercial chief and needs a new CEO in Spain
Vapor IO teams with Cellnex in Europe
In today's industry news roundup: Ericsson sets aside money for fines, rejigs its board and boasts an expanded private networks portfolio; Vodafone has appointed a new group commercial officer but also needs a new head for its operations in Spain; Cellnex is helping edge grid network specialist Vapor IO expand into Europe; and much more!
It has been a busy couple of days for Ericsson which, on Thursday, announced it is making a provision of 2.3bn Swedish krona (SEK) (US$220m) in its fourth quarter 2022 financials to account for the fines it is expecting from the US Department of Justice (DoJ) "regarding previously announced, non-criminal, alleged breaches under its 2019 Deferred Prosecution Agreement (DPA)". This relates to the revelations that, between 2011 and 2017, Ericsson staff engaged in corrupt practices in Iraq that led to the indirect funding of terrorism: The vendor struck a deal with the DoJ related to those activities, but was then found to be in breach of the agreement by failing to make disclosures to the DoJ after the agreement had been reached. Talks with the DoJ about the financial penalties are still ongoing but Ericsson believes the SEK2.3bn it is setting aside "is a sufficiently reliable estimate of the financial penalty associated with any potential breach resolution, and this provision also includes estimated expenses for the previously announced extended monitorship." Read more.
In slightly related developments… Ericsson's nomination committee has proposed current board member Jan Carlson as the new chairman of the Swedish vendor, following the news that the current chair, Ronnie Leten, is not standing for re-election at the company's annual general meeting on 29 March. Carlson, who was president and CEO of automotive safety specialist Autoliv from 2007 to 2018 and chair from 2014, followed by chair, president and CEO of Veoneer (spun out from Autoliv) from 2018 to 2022, has been on the Ericsson board since 2017. Also among the nomination committee's latest proposals for the board is Jonas Synnergren, who is a senior partner at Cevian Capital, an Ericsson shareholder that has been turning the screw on the vendor's management team in the past year in particular. Following the revelations that Ericsson staff had engaged in corrupt practices in Iraq (see above), Cevian noted in a statement last March that, while it did not "question the good intentions of Ericsson's board and management team to grapple with this, it is clear that significant change is needed".
Elsewhere in Ericsson's world, its indoor/private wireless infrastructure unit Cradlepoint, which is part of the vendor's Enterprise division, has unveiled NetCloud Private Networks, a "software-defined solution" that is a "complete subscription-based offering with an initial focus on traditionally lean IT-oriented enterprises, including the logistics, light manufacturing, government, large retail, healthcare and hospitality sectors." The new offer, which is already commercially available, is initially targeted at the US market for customers using Citizens Broadband Radio Service (CBRS) spectrum. "The addition of NetCloud Private Networks means that Ericsson has the most comprehensive private network portfolio in the industry as enterprises and industries worldwide embrace digitalisation and the fourth industrial revolution," the vendor boasted in this announcement.
Still with private networks… Expeto, a Vancouver, Canada-based startup that has just raised $12m to further develop its cloud-hosted software that can manage multi-technology private wireless networks, has had its NeXtworking platform selected by Portland General Electric for use in its commercial private wireless network deployment. Read more.
Vodafone Group, which is still searching for a new CEO to replace Nick Read, has appointed Aldo Bisio, who is also CEO of Vodafone Italy, as its new Group Chief Commercial Officer effective from Friday 12 January. He steps into the empty seat left by Alex Froment-Curtil, who announced last November that he would leave Vodafone at the end of 2022. That's not the only change at the telco giant, as Colman Deegan is "stepping down" as CEO of Vodafone Spain at the end of March: A search for his replacement is underway. Vodafone Spain has also joined the operator's Europe Cluster and so will come under the watchful eye of Europe Cluster CEO, Serpil Timuray. Read more.
Vapor IO, which has been building out an edge computing "kinetic grid" across 36 cities the US, is extending its reach into Europe following an agreement with neutral host infrastructure specialist Cellnex, which will host Vapor IO's edge platform in Barcelona. Cellnex is "making available a portfolio of small edge datacentres and tower ground space for hosting the necessary equipment for edge computing," and will use several fibre routes (either its own of provided by Cellnex's mobile network operator customers) to interconnect the edge datacentres, creating a "grid" of edge nodes. "Cellnex is delighted to enable Vapor IO's neutral host Kinetic Grid to Europe, starting in Barcelona," stated Eduardo Fichmann, global director of innovation and product strategy at Cellnex. "We invite our anchor tenants and global telecom service providers to leverage this partnership to virtualise the computing infrastructure in such a way that it will allow the federation and optimisation of the use of computing resources and of the network itself by third-party applications on a neutral host model," he added. Read more.
T-Mobile US is reportedly in talks to acquire Mint Mobile, a US mobile virtual network operator (MVNO) that counts actor Ryan Reynolds as one of its investors, according to Bloomberg (as reported by Reuters).
Emirati-based operator Etisalat by e& confirmed the testing and deployment of a 5G portable private network multi-access edge computing (MEC) functionality aimed at improving remote work for enterprises in the United Arab Emirates. The move was in collaboration with Huawei Technologies and pledges to deliver "seamless switching between public and private networks to accelerate data delivery and boost security for services in every area of the economy", the telco noted. Read more.
The French government has made €750m of its France 2030 budget available for the funding of 5G and 6G research projects, for which companies can apply until late February. The budget-holders are particularly looking for projects focused on the advanced evolution of 5G and the 6G era, the security of communications networks, and ways in which the environmental impact of telecom networks can be reduced. Read more (in French).
Telefónica Tech has hailed its blockchain technology for being used in "the first web3 SuperApp in the tourism sector", which was developed by Spanish company unBlock. The app will be presented in a week's time at the International Tourism Trade Fair in Madrid, and will demonstrate how a tourist or resident of a city can access any product, service or event. The app will integrate Telefónica Tech's blockchain managed platform, called TrustOS, to provide consumers of city services (such as shopping, and making payments and bookings) with incentives based on fungible tokens and non-fungible tokens (NFTs). "One of the pillars of the new Web3 services is to be able to give back to users part of the value they generate. Our TrustOS platform is the easiest way for applications such as unBlock to easily implement this concept and benefit from the underlying technologies without investing effort in their knowledge or implementation," explained José Luis Núñez, head of the blockchain business at Telefónica Tech. Find out more about the smart city collaboration here.
The fibre access broadband network joint venture in Germany, announced by Liberty Global and InfraVia Capital Partners in September 2021, has been scrapped.The partners decided to discontinue the venture's, dubbed helloFiber, operations because of "changed macroeconomic conditions" and have filed for insolvency, reported BroadbandTVNews.
- The staff, TelecomTV
Email Newsletters
Sign up to receive TelecomTV's top news and videos, plus exclusive subscriber-only content direct to your inbox.