Telcos and DSPs worldwide sharpen their focus on enterprise cybersecurity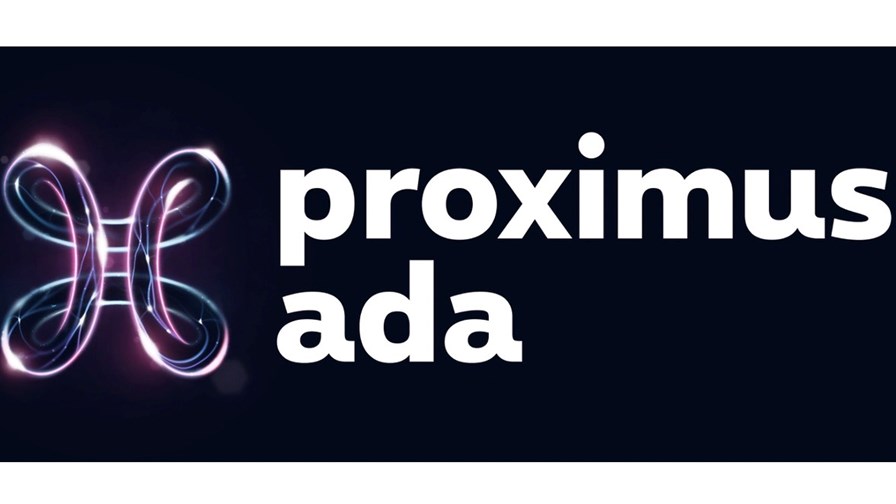 Applying what they have learned from being attacked themselves to help business customers
International tensions spurring search for robust enterprise solutions
Potentially a highly lucrative market that is growing quickly
Proximus of Belgium has stepped up with a new development
Telcos and digital service providers (DSPs) across Europe and in other parts of the world are increasingly focusing on providing managed security services in general and cybersecurity services in particular to their business customers as they move completely to digitise their own private network infrastructures and operations.
DSPs are applying what they have learned, sometimes the hard way, from their own experiences of cybersecurity breaches and incursions. In seeking to thwart attacks from a myriad of malign actors they have either acquired specialist cybersecurity businesses or built their own capabilities to counter them and are now parlaying their experience and expertise into products and services and selling them to clients. Potentially it's a big and very lucrative sector.
According to the research house, Gartner, the cybersecurity market is growing quickly - and by at least 10 per cent or more per annum. Last year the sector was worth some US$150 billion so it's easy to see why DSPs want a slice of that particular pie. However, most of market remains divided between giant IT services companies with a global presence and footprint and small, highly-specialised cybersecurity services and solutions providers that operate within specific niches.
That said, telcos and digital services providers have teams of in-house security experts on hand in their own security operations centres, and whilst their primary purpose is to protect their own networks against attack, they are increasingly offering enterprise solutions that enable businesses to prevent, detect, identify and respond very quickly to security incursions.
Very few, if any, private enterprises have the means, financially or in terms of specialist personnel, to be able to manage their own security at the levels required of public networks, but that stringent sort of security is exactly what they need now as cyberattacks proliferate in a time of greatly increased international tensions.
Proximus does it for the love of Ada
One of the latest to ramp up its efforts in terms of the provision of cybersecurity services is the Proximus Group (which, in another dim and distant age was Belgacom), the Brussels-headquartered DSP that provides services in its home territory and in international markets. It has launched "Proximus Ada" which is named after Ada Lovelace, the daughter of the "mad, bad and dangerous to know" poet, Lord Byron. In the early 19th Century she was the first person ever to write a computer program. It was for the Analytical Engine, Charles Babbage's unbuilt mechanical computer.
Proximus is described as "the first Belgian centre of excellence combining artificial intelligence (AI) and cybersecurity." The press release states, "These are two key areas if Belgian society is to meet the challenges of today and tomorrow. The first one, because it provides innovative solutions in multiple sectors, not least in energy and mobility. The second, as increasing cybercrime is forcing individuals, companies and society at large to become more resilient to cyber threats." Ada will be operational by the beginning of April.
The press release adds that "Artificial Intelligence will help reduce energy consumption, predict errors in technical systems, improve advanced fraud detection and optimise mobility, to name but a few of its benefits." It also says that it will contribute €330 million to the Belgian economy by 2024 and €14 trillion to the global economy by 2030, although no supporting statistics, analysis or calculations are provided to support the assertions.
Proximus also says Ada will further strengthen the cyber resilience of companies part of the Proximus Group as well as the security of the solutions and services they develop for their customers. When it opens the centre of excellence it will have 50 AI and cybersecurity specialists, and that will rise to 150 by 2025.
Needs must when the devil drives
Enterprises face a range of cybersecurity problems -- remote working, for example. There are many more home-based workers since Covid-19 struck an unprepared world and remote working will, indeed has already, become the permanent norm for many people, even if they go to a central or regional office once or twice a week. And, of course, the security of the systems and devices that homeworkers use is nowhere as high as in a headquarters or regional office. They are an Achilles' heel, and arrows are striking vulnerabilities far too frequently.
Then there's IoT. It has been shown that many such networked devices are inherently insecure and open to cyberattacks while public, private and hybrid cloud networks, which many enterprises now routinely rely on, usually comprise of hardware and software from several, and sometimes many, vendors and suppliers which makes security even more of a problem.
Now though, an increasing number of telcos, including Proximus, AT&T, BT, Deutsche Telekom, Orange, NTT, and Verizon, are providing a wide range of on-premises and cloud-based security services, including critical infrastructure security, application security and network security to large and medium enterprises, as well as vetting third-party providers and securing the expanding number of endpoints connected to an enterprise network via the IoT. The solutions are needed urgently and now and there's a lot of money to be made from them so expect telcos and DSPs to invest more and more time and effort in building and providing solutions to help protect enterprises from the worst ravages of cyberattacks. It's a sign of our troubled times.
Email Newsletters
Sign up to receive TelecomTV's top news and videos, plus exclusive subscriber-only content direct to your inbox.