SD-WANs and why telcos would be mad not to offer them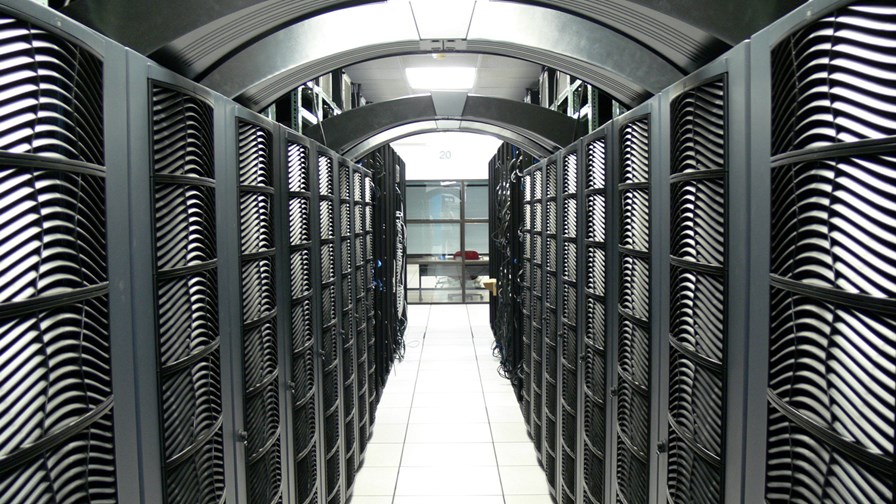 SD-WAN are booming and telcos are getting in on the act
Customers are looking for resilience and reliability as well as cost-savings
The software-defined wide area network (SD-WAN) market is booming, especially sales direct to corporates or via 'the channel'. Telcos' positions might at first sight seem slightly ambiguous. At the immediate level, SD-WANs, like most new technologies or services, are potential disruptors. In this case the disrupted might be telcos' highly successful Multi-Protocol Label Switching (MPLS) services which they've made a great success of and which are worth billions of dollars to them every year. SD-WANS, usually designed to operate from the data centre by either corporates themselves or third parties offering 'SD-WAN as a service', threaten to snatch a proportion of the WAN market away from the telco/MPLS establishment and perhaps over time taking the whole lot and leaving telcos to provide the access pipes. Or perhaps not…
Four months ago I talked with Gur Shatz,CTO of Cato Networks, who argued that telcos were not the right sort of organisations to be going down the SD-WAN path "Telcos just generally have this integration mindset - trying to build on top of things and not cannibalise their existing products and services. It probably needs a new set of players without baggage and they have to have a new product, not an integration around several different technologies," he claimed. (see - SD-WANS: not the silver bullets they're cracked up to be?).
On the other hand…
Not surprisingly, there were objections to this line. So this time out I've been talking to a member of the 'Telcos and SD-WANs belong together' camp who takes the opposite view and assembles some good arguments in support.
Far from telcos being the wrong sort of chaps and SD-WANs not exhibiting the right qualities for telcos to deploy to their customers, worldwide head of marketing for the number three SD-WAN vendor, Talari, Atchison Frazer, thinks telcos "would be mad" not to go after the SD-WAN market. As for 'integration with existing services' being a drag anchor. For Atchison and Talari such a requirement is the big draw, not a disadvantage.
"Almost all of our 400 customers (I imagine, I haven't been round to talk to them all) deploy a hybrid WAN," he says. "What we do is aggregate all the links, be they satellite, broadband Internet, LTE (even) and MPLS. So we aggregate the bandwidth that's available, reserve the best bandwidth for the platinum QoS apps and create an express route or dedicated pipe at the WAN edge for the priority apps.
"In your typical enterprise you have conflicts with your data - a favourite is UDP versus TCP. So you, as the network manager, might say 'I want a Platinum Class for Slack and Office 365' (say). Everything else is subordinated to the low latency SLA."
"Part of the value proposition here is that over time I can reduce my costs by sending more of my bulk traffic over low-cost links as they improve over time and I can save money," says Atchison.
The cannibal problem
So the telco problem of cannibalisation is slowly going to happen over time anyway as customers move to SD-WANs and telcos lose the lot. Best to get out in front and offer SD-WAN service to hold on to the MPLS services, especially as customers are very reluctant to make the jump.
"The big thing that worries people is disruption," says Atchison who points out that customers doing a complete migration from one carrier to another have been known to run the new stuff in parallel to the old (at great cost) so as not to risk downtime or disruption.
"Today everyone just assumes that they're paying through the nose for MPLS plus the equipment that you have to have [to run it]. But they will keep on doing it rather than jump straight over to new technology."
That, in a nutshell, is the telco advantage. Users want to keep MPLS, but they wouldn't mind using the much cheaper IP broadband on a careful basis, not just to save money, but to provide resiliency and back-up.
"The biggest trend now, from the CenturyLinks of the world, is that they want SD-WAN as a service," he says, which Talari doesn't yet provide but soon will.
"The other way would be the soft integration where the telco just bundles Talari with its MPLS renewals as a premium QoS add-on."
"Most people are looking for resilience", says Atchison, "they're looking to take the chance of disruption out of the equation and one of the drivers for that is stopping human beings from getting involved at the edge of the network."
Given the natural concerns over disruption and downtime, corporate customers can be expected to be attracted to the idea of SD-WAN, not as a replacement, but as an extension to the tried and trusted MPLS services they already have.
Email Newsletters
Sign up to receive TelecomTV's top news and videos, plus exclusive subscriber-only content direct to your inbox.