Every little helps: Tesco's getting its own smartphone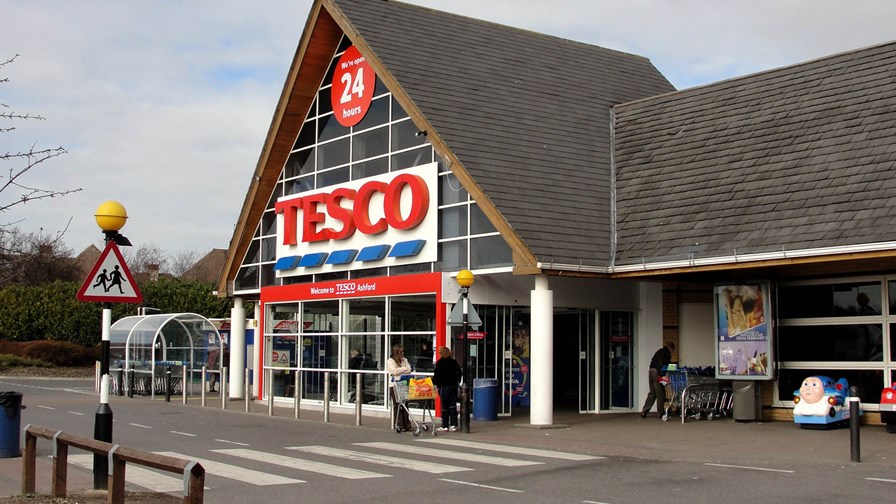 British supermarket giant, Tesco, says it's got its own smartphone planned for Christmas stockings this year. It's already got an MVNO, Tesco Mobile and a tablet (it's sold 550, 000 Hudl tablets). And it has banking (so it could link that) and of course it sells things, so it will have a shopping app…
There's lots of synergy and strategy bearing down on this move. For those who don't know (and if you don't live in the UK, there's no reason you would) Tesco is a retail giant gone a bit bad.
Back in the 1990s and 2000s it was looking unstoppable. It was like Walmart on steroids and it expanded endlessly - gobbling up retail sectors like petrol and home electronics as well as expanding endlessly in groceries. It introduced loyalty cards in the 1980s, online grocery shopping in the noughties and now self-checkout is being pushed like nobody's business. But the problem with growth and stellar performance is that it runs out of runway... eventually.
Tesco is now being challenged by discount stores. These have only a few thousand lines and they major on rock-bottom prices - more rock and more bottom than Tesco ever offered. When times are austere the discounters tend to do well... and they have. And Tesco looks less unstoppable.
Tesco's move is about it being innovative and getting thought leadership back into the stores. Of course the smartphone will be based on Android, with a specification that Tesco boasts is "comparable to the Samsung Galaxy S5," and will come loaded with Tesco services including Blinkbox video streaming and Tesco's online banking which is being launched this summer.
And of course, the phone (and no doubt any Android) will have an app that will let shoppers scan and pay for items as they load them into the trolley (an option it already has at my store, but using its own portable scanning device).
The other side of this sort of move is stark: now that smartphones, tablets and mobile tariffs are fairly easy retail fodder (or can be if properly designed) is the writing on the wall for the mobile shops?
If Tesco becomes, over time, a fully-formed phone retailer and is followed by its large supermarket rivals, what's the future for that second expensive network all the mobile operators keep running – their retail chains (my little town has six of them). Judging by past Tesco success their days must be numbered.
Email Newsletters
Sign up to receive TelecomTV's top news and videos, plus exclusive subscriber-only content direct to your inbox.