Technology is key to enabling Agriculture 4.0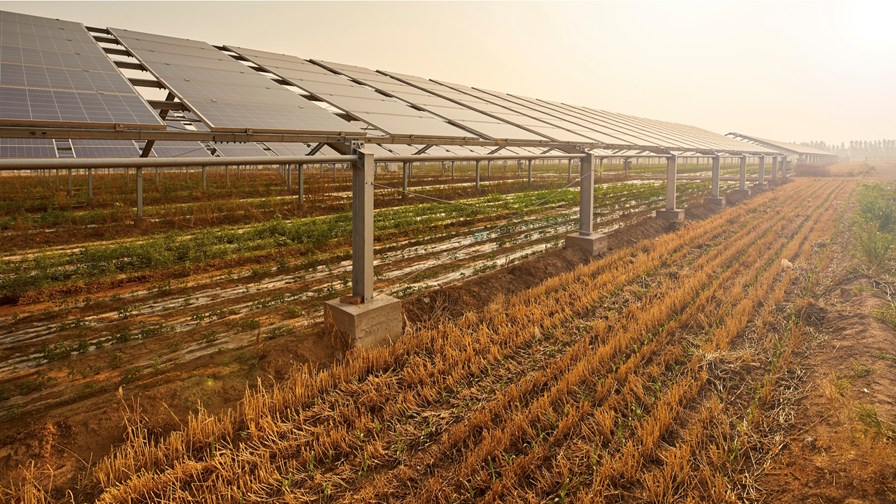 Urgent global need to drive higher crop yields while lowering costs and improving sustainability
Inefficient agri-food systems being made worse by climate changes, such as unprecedented droughts, floods and ever higher temperatures
The World Government Summit says by 2050 agriculture globally will have to produce 70% more food than it does today to feed the world
New report highlights high-tech ways to help meet such massive future demand
The next phase of the revolution that, it is hoped, will transform agriculture worldwide will be driven by the power of technological innovation, according to new insights from GlobalData, the London, UK-based data analytics and consulting house. According to the Innovation Explorer database of GlobalData's Disruptor Intelligence Centre, key innovation areas in agriculture are now focused on the pressing requirements to obtain higher yields while simultaneously lowering costs and improving sustainability.
With climate change now at the forefront of concerns for the future of the global agricultural sector, the industry is having to deal with unprecedented problems including growing population demographics and the extreme vulnerability of some regions to sudden disasters caused by weather changes. These, in turn, are exacerbating other difficulties that have long beset an increasing number of markets; those of persistently inefficient agri-food systems and chronic, endemic labour shortages.
Consumer preference for sustainable and transparent food production continues to advance and, when the growing wishes for green solutions and the promoting of alternative fertilisers, herbicides and pesticides are also taken into account, it becomes even more evident that technological solutions will be needed to drive the next wave of revolution in agriculture and pave the way for more sustainable, efficient and resilient agricultural practices.
Kiran Raj, practice head of disruptive tech at GlobalData, said: "Emerging technologies, such as AI, blockchain, IoT, robotics, data analytics and connected sensors, continue to shape the innovation trajectory in agriculture. However, these advances will require all the industry players to collaborate to unlock the new pockets of value in terms of enhanced productivity, improved efficiency, and greater sustainability."
His colleague, Shagun Sachdeva, project manager of disruptive tech at GlobalData, added: "Supply-chain disruptions resulting from the Covid-19 pandemic and Russia-Ukraine war [have] accentuated the necessity of widespread digitisation and responsible innovation in the agriculture industry. Smart agriculture practices in terms of exploring smart crop varieties, discovering novel genetic features, and advanced digital farming solutions [have] renewed a sense of optimism. Signals from all angles, from policy-makers, investors, technology companies through to researchers suggest that there will be growing momentum behind the shift toward Agriculture 4.0."
The age of precision agriculture
Agriculture 4.0 is a term for the series of next big problems and solutions facing the global agricultural industry, including a greater focus on precision agriculture, the internet of things (IoT) and the use of big data to drive greater business efficiencies in the face of rising populations, the increasing scarcity of some natural resources and, of course, climate change. Proponents say it will usher in a new age of transformed food production by the precision-harnessing of digital technology to drive efficiencies and will thereby solve food security problems. Central to this perceived solution are big data and IoT, including sensors sited on field crops and livestock.
The adoption rates of so-called "precision agriculture" have surged in recent years with the market value of the sector forecast to be more than US$10bn by the end of 2023 and growing even more quickly thereafter. Basically, precision agriculture enables farmers to do more with less, identifying the key parts of a farm that offer the best returns on investment (ROI) for suitable investment backed-up by more effective and immediate decision making. In other words, precision agriculture in concert with smart data usage can identify the parts of a farm that will deliver an investment return or would be better delivering sustainability and conservation outcomes.
Agriculture 4.0 will also facilitate the transformation of the production infrastructures, including connected farms, new production equipment and connected tractors and machines which will, in turn, enable both an increased productivity and quality and environmental protection.
The GlobalData intelligence throws the spotlight on several new high-tech innovations that will greatly help the change to Agriculture 4.0.
One is agrivoltaics for regenerative agriculture. In plain English agrivoltaic farming is the cultivation of crops beneath solar panels, thus simultaneously using the same land for both agriculture and energy production. For example, in November 2022, the company Mirai Solar introduced a photovoltaic solar screen, featuring variable shading and output power. Here, a fraction of the light is absorbed in the module, generating electricity while the solar screen protects the plants beneath from excessive heat and sunshine but allows in sufficient light for the crops to grow.
Another promising technology is algae-based bioenergy production and carbon capture, whereby algae is cultivated on marginal lands and in water that is unsuitable for traditional farming. It is claimed that the ecological impact of algae cultivation on the environment is massively lower than for other crops, whilst the algae itself will eliminate gigatons of carbon.
Then, of course, there are agrobots. Such autonomous machines, some of which are powered by sustainable hydrogen fuel cells, are increasingly being used to both boost productivity and reduce the need for back-breaking human manual labour in both hot and cold environments.
Meanwhile, a spreading trend is that of IoT-based automated greenhouses where food production is maximised and human intervention minimised. Specialisms are already emerging with agritech companies recruiting experts to track crop health. Simultaneously, smart monitoring technology is now in common, and in some regions, ubiquitous use, allowing farmers to improve the observation and care of crops and livestock in a highly cost-effective manner.
As Shagun Sachdeva observed: "With the current scale of investments in smart agritech, it is safe to say that technology is making meaningful contributions to agriculture and allied industries, such as finance and insurance , and it will go a long way in transforming these industries. To handle several disruptive forces successfully, the industry will need to redesign business models, realign the traditional roles, and create co-investment opportunities for private, public, and philanthropic sectors to finance sustainable and commercially viable solutions in agriculture's tech-driven future."
Email Newsletters
Sign up to receive TelecomTV's top news and videos, plus exclusive subscriber-only content direct to your inbox.