As the world goes mad, send in the Loons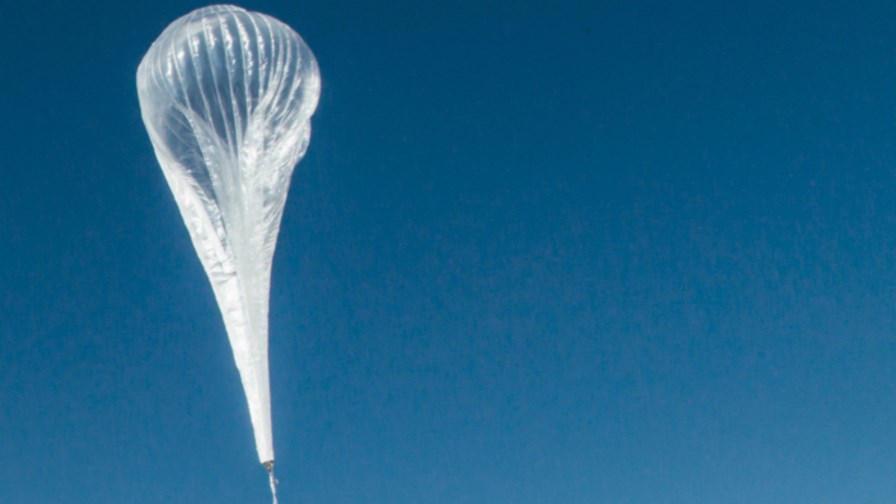 Alphabet's balloon network providing Internet connectivity to remote areas

From the edge of space to the smallest rural communities
It was a long time in development...
... but now helping to bridge the digital divide from 25 kilometres up
To Londoners in general and West Londoners in particular one of the unexpected effects of the pandemic has been beautifully quiet skies. There are almost no aircraft departing from or arriving at Heathrow Airport and the ensuing silence and reduced pollution is a welcome compensatory relief in a time of great anxiety and stress. Taken together with road traffic falling to levels last seen in the mid-1950s the sudden outbreak of peace is palpable and popular as people grow accustomed to it.
One a quiet day this past weekend one of my old friends, a software entrepreneur and pilot with dual UK and US citizenship who is voluntarily battened-down with the Brits for the duration, rang me at peak late afternoon landing time to inform me that there was just one aircraft en route to LHR, a flight from Gibraltar, a territory that would comfortably fit within Heathrow's perimeter fence.
After suggesting we raise an early sundowner beer to toast its safe passage, he added,"You haven't written anything about "Project Loon" for a long time. Log on to Flightradar24 and type in 'HBAL" and take a look." I did, and, lo and behold, there are Alphabet's Loon balloons, scudding about in the stratosphere providing Internet access to rural and remote areas around the globe. And I thought, this has to be worth an update story, so here it is.
Back in 2008, before Google became Alphabet, the company toyed with the notion of buying Space Data Corp, a company that lofted miniaturised base stations some 32 kilometres up into the atmosphere to provide connectivity to oil companies and logistics outfits in the southern United State.
The idea was quickly abandoned but the germ of it remained and three years later, Google quietly ran a series of trials of communications links mounted on balloons drifting on the zephyrs wafting above and across the Central Valley of California. They were moderately successful and in the early summer of 2013 the company moved on to the next phase of experimentation when it launched 30 balloons in South Island, New Zealand. Google did so in partnership with the New Zealand Civil Aviation Authority and 50 local users in Christchurch and the wider region of Canterbury were connected to the experimental network.
A year later another launch took place in Piauí, Brazil and in Italy where LTE connections were tested. There is no public record of whether or not the Pope checked out the Italian link which was just to the Vatican City! In 2015 the technology was deployed en masse when Sri Lanka was provided with full national balloon-based Internet access via LTE.
Then, in February 2016, a stable laser-based communication connection at a data rate of 155 Mbit/s was established between two Google balloons over a distance of 100 kilometres and was proven to be stable and viable/ On February 25, 2016, in Puerto Rico, Google began tests of it's autolauncher, the whimsically named "Chicken Little", presumably so-called in the hope that, a) it would work, and, b) that the sky wouldn't fall on the executives heads if it didn't.
Hitherto known only as Google X, in July 2018 the project was officially spun out of the parent company (or "graduated from" it as Alphabet's corporate PR communiques preferred to have it) as Loon Inc although it had been commonly known by that name for more than a year by then. Shortly thereafter the first proper commercial contract was signed (with Telecom Kenya) and the service went live.
In the spring of last year Loon secured funding of a partnership with Softbank of Japan and the system's future was safeguarded. Then on July 23, 2019, Loon announced it had achieved one million hours of stratospheric flight between its fleet of balloons and details of the navigational techniques in use were made public.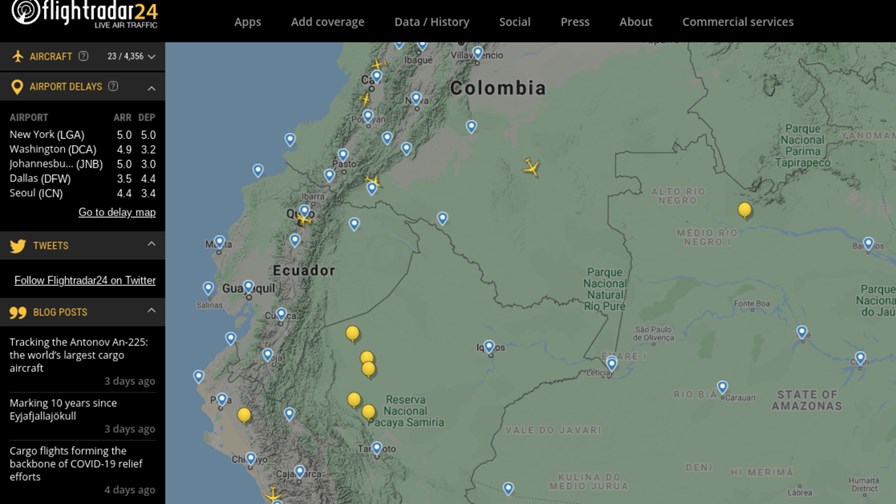 So Loon balloons are now deployed in a moving mesh configuration of five or ten of them sited at stratospheric heights ranging between 18 and 25 kilometres and are kept (more or less) on station by adjusting their altitude to float in a wind layer moving at the right speed and direction as notified by the US National Oceanic and Atmospheric Administration (NOAA). The range of altitude and layer of the stratosphere being used is known for minimal turbulence and low wind speeds (usually as little as between five and 20 miles per hour) that make it comparatively easy to keep the balloons on station.
Users connect to the Loon network via a building-mounted antenna while the balloons use directional patch antennas to transmit signals between others in any particular geographical array and then on down to an earth station where the signals connect to an ISP or LTE users.
The Loon balloons are made of polyethene plastic. They are tough and they have to be to contend with highly dynamic and variable atmospheric conditions including differential pressures, high wind speeds, extreme ranges of temperature and exposure to unshielded ultraviolet light. The company says the balloons are designed to stay up under such testing conditions for a minimum of 100 days - and many stay aloft for 200 days as they continuously deliver internet connections of at least 10 Mbps to users on the ground.
When inflated a Loon balloon measures 50 feet wide by 40 feet high and has a surface area of some 5,500 square feet. They have two parts, an inner chamber filled with air and the outer filled with helium and valves and a fan sited at the bottom of the balloon pumps air in or out to adjust the volume and density of gas within the carapace. Adding air to the inner section increases the balloon's mass and causes it to descend while releasing air makes it rise.
A 10 kilogramme box hanging under the inflated envelope contains a payload of circuit boards, GPS kit, sensors, antennas, batteries and radio equipment including a wide-area coverage eNodeB LTE base station, a high-speed directional link and a backup radio.
Power is provided from an array of solar panels which produce 100 watts in full sunlight. That's enough oomph both to run the system and charge batteries to enable service to continue through the nighttime. Each balloon can provide coverage across a 40 kilometre area to hundreds or thousands of users. The higher the population served, the more balloons are required.
When a Loon balloon reaches the end of its service life the descent of the deflated gas bag is agreed with the local air traffic control authorities. When a time slot is agreed and permission granted a parachute attached to the top of the envelope is activated and a controlled descent is initiated and managed.
Should an unexpected deflation or other accident occur the parachute deploys automatically and an emergency landing procedure is activated. As the balloons descend they are guided from the ground to a suitable site away from human habitation but (hopefully) within easy reach of a recovery team who pick up the deflated gas bag and take it back to a local HQ for components to be reused or recycled.
Dear Reader, please note: This is (almost) a CoVID 19-free story! As such it was almost as hard to locate as bread flour, face masks and the British parliament which has been missing (but definitely not) in action since March 25.
************************************
We want to hear from you!
Take part in our 5G and Security survey and receive a free copy of the downloadable report ahead of general release.
Email Newsletters
Sign up to receive TelecomTV's top news and videos, plus exclusive subscriber-only content direct to your inbox.