What's up with… Samsung, FCC, Telenet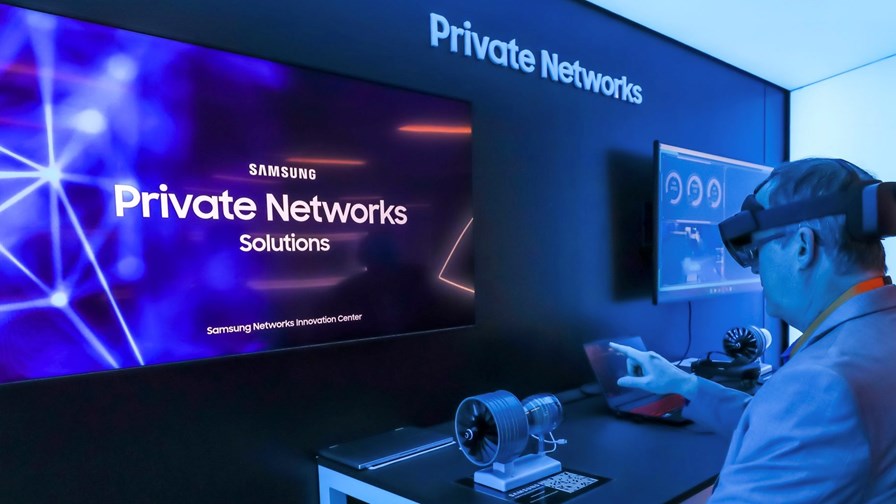 Samsung opens networks innovation centre in Texas
FCC mulls shared use of millimetre wave spectrum
Belgian operator Telenet ready for JV broadband rollout
In today's industry news roundup: Samsung is looking to seduce US network operators with its vRAN and private 5G tech; US regulator the FCC is considering the shared use of 42GHz band spectrum; Telenet's high-speed broadband joint venture with Fluvius, now dubbed Wyre, is ready for rollout; and more!
Samsung has officially opened its new Networks Innovation Center, which is located at the company's Plano, Texas-based, US headquarters. The facility "gives visitors a chance to experience firsthand Samsung's 5G network solutions," highlighting "the impact of mobile network solutions in supporting greater connectivity and powerful new use cases for personal and professional applications." These solutions include the South Korean giant vendor's virtualised radio access network (vRAN) platform, its fixed wireless access (FWA) technology and its 5G private networks portfolio. "Our demo on vRAN technology gives visitors a close look at how virtualised networks offer operators key advantages – such as increased network flexibility, efficiency and optimisation – letting visitors explore different aspects of a vRAN. In another use case demo, visitors get an opportunity to use an active 5G network to see various scenarios of network technologies powering FWA, which enables access to wireless broadband services," boasted the vendor. In addition, the private 5G demo shows how such networks can "drive new operational efficiencies and business opportunities through lower latency, enhanced coverage, and greater security than alternative networks. This demo lets visitors partake in a digital twin AR experience within an industrial workplace, including interaction with a digitised version of a physical turbine engine to view parts virtually and diagnose issues." For further details, see this blog.
The US regulator, the Federal Communications Commission (FCC), is pushing the shared use by network operators of the 42GHz band. A Notice of Proposed Rulemaking suggests that 500 MHz of "greenfield airwaves" in the predominantly unused 42-42.5 GHz band (which is also happily without "federal or commercial incumbencies") might be of particular interest and benefit to smaller mobile operators and service providers. Furthermore, the FCC says that if the scheme proves successful, it may "inform future uses of sharing models in spectrum management", in that it will mark a move away from traditional spectrum auctions and thus, potentially, have a major impact on US mobile comms in the future. The regulator added that the time is right for the exploration of "an innovative, non-exclusive spectrum access model in this greenfield spectrum, which is ideal for experimentation due to the lack of incumbent licensees." The document calls for industry comment on three different approaches to shared licensing. These are: A nationwide non-exclusive licensing approach, in which licensees coordinate specific deployment sites with a third-party database; a site-based licensing approach, in which licensees would apply for each deployment site directly with the FCC; and lastly, a technology-based sensing approach, in which operators would employ such technologies to avoid harmful interference from one another. Thus the FCC is proposing splitting the earmarked spectrum in the 42 GHz band into five 100 MHz channels and is asking the industry to provide feedback on how shared licensing would be implemented in practice via "co-ordination mechanisms, first-in-time protections, buildout requirements, technical rules and potential synergies, with the sharing approaches being considered for the lower 37 GHz (37-37.6 GHz) band." It also proposes measures to protect radio-astronomy services in the adjacent 42.5-43.5 GHz band. The notion of shared licensing is strongly supported by the FCC chairwoman, Jessica Rosenworcel, who said, "When I took over at the FCC, I believed the agency had over-invested in millimetre wave auctions at the expense of moving to market the mid-band spectrum essential for nationwide 5G service. So we pivoted – fast. With the help of my colleagues, we quickly launched auctions in the 3.45 GHz band and 2.5 GHz band. With those successful mid-band efforts in the rear-view mirror, we are now turning back to millimetre wave. But this time we want to consider something different." Quite what the industry will make of the proposal remains to be seen.
The fixed access network wholesale joint venture (JV) formed by Belgian operators Telenet and Fluvius is to be called Wyre and will start its fibre network rollout in July. The JV, which was announced almost a year ago and is majority owned by Telenet (with a 66.8% stake), received official approval from the European Commission in late May. It plans to invest €2bn on a high-speed broadband network using fibre-to-the-home infrastructure to reach 78% of premises in Flanders and parts of Brussels, and upgrade the existing cable broadband (hybrid fibre coax, or HFC) infrastructure in other areas. In an unrelated but significant move, Telenet's majority shareholder, Liberty Global, has launched its bid to buy all of the Belgian operator's shares that neither it or Telenet currently own.
As anticipated, Telecom Italia (TIM) has received two "new non-binding offers" for its NetCo (fixed access network and international infrastructure) unit from private equity firm KKR and a consortium formed by state lender CDP and infrastructure investor Macquarie respectively. It did not cite the value of the offers, which will be examined by the telco's board at meetings planned for 9 and 22 June, but Reuters reported that KKR had put itself in pole position to land a deal by increasing its offer by about €2bn to around €23bn.
Activision Blizzard has been given the go-ahead to join Microsoft in appealing against the UK's Competition and Markets Authority (CMA)'s decision to block the US$69bn takeover of the gaming giant by Microsoft, a deal that was first unveiled in January 2022. The UK's Competition Appeals Tribunal (CAT) is allowing Activision Blizzard to add its voice to Microsoft's appeal against the CMA's ruling, which was announced in April. Since then, the European Commission has approved the deal, giving weight to Microsoft's CAT appeal, though the Federal Trade Commission in the US has also blocked the takeover. Microsoft is also appealing against that decision.
CIPESA, the Collaboration on International ICT Policy for East and Southern Africa thinktank, has issued a short report on the impact the armed conflict in Sudan has had on the country's communications infrastructures and services. The civil war started on 15 April and continues with no end in sight. The Sudanese Armed Forces (SAF), which apparently (but perhaps don't) support the country's transitional government, are fighting against the Rapid Support Forces (RSF), a heavily-armed paramilitary group. As is usual in such conflicts, the reality is that two self-styled "strong men" are fighting for supremacy, political power and the spoils that go with it, while hundreds of thousands of ordinary citizens are killed, wounded and displaced – nationally and internationally – as Sudan's infrastructures crumbles around them. Until mid-April, Sudan was in a process of transition to democratic, civilian rule after former dictator, Omar al Bashir, was deposed. According to CIPESA, in the runup to the conflict, Sudan's internet services were being heavily used to disseminate propaganda, recruit fighters and co-ordinate attacks. However, its availability also permitted academics and others to, at least partly, document the conflict and co-ordinate humanitarian aid. On the second day of the insurrection, the Sudanese regulator, the Telecommunication and Postal Regulation Authority (TPRA), ordered the mobile and data services operator MTN Sudan, which covers 99% of the populated areas of the country, to turn off the internet and phone services. It did so, and thereafter, NetBlocks, a London-headquartered organisation that monitors internet governance and freedoms on a country-by-country basis, reported, "Real-time network data show a near-total collapse of internet connectivity in Sudan with national connectivity now at 2% of ordinary levels." The following day, services were restored but no official cause or reason for the outage was given at the time, nor has it been since. Zain Sudan and Sudatel Mobile (Sudani), the main government service provider, claimed not to have received the order, but services were disrupted anyway, not least because the Sudanese national electricity grid failed when fuel ran out. The privately-owned Canar Telecommunications Company also went offline. Service outages in Sudan are endemic and routine and are usually justified by the powers that be as down to "the needs of national security": In 2018 the country was without internet access for 68 days in succession for reasons that made no sense to anyone. When it is functioning properly, 28.4% of the Sudanese population can access the internet. More recently, NetBlocks has demonstrated that after 3 June, things got even worse in Sudan, with all internet service providers now continually affected. What's more, mobile access is being further eroded and even Sudan's very limited fixed-line connectivity has been curtailed. And, when some sort of seemingly arbitrary and partial internet access is restored, NetBlocks says data transfer is grossly throttled and slowed. The new spate of bigger, longer and total outages is now happening at the network edge rather than in the network core or at specific websites. It means that only the elite of the Sudanese population can get access to broadband services and even that depends on the whims and caprices of unknown functionaries who change and trim as the fortunes of war ebb and flow. Meanwhile, the population suffers.
Staying in Africa, there is better news from Nigeria, the continent's most populous country (more than 200 million residents), showing that gross domestic product (GDP) and the national macroeconomy is being boosted by the booming growth of the telecoms sector. For many years, Nigeria has relied on its vast reserves of oil and natural gas to keep the country reliably solvent. However, there is a growing acceptance by the government that fossil fuel exploitation will not be sustainable in the long term, hence the plans to steadily diversify the Nigerian economy, and telecoms is seen as a crucial sector for economic transformation. That belief has been bolstered further following the release of a report by the National Bureau of Statistics (NBS) showing that during the first quarter of this year, the telecom sector generated just over 2.5tn Nigerian naira (US$5.4bn) of value for the country's gross domestic product (GDP), 14.13% of the total, up noticeably from the 12.94% recorded at the end of the first quarter of 2022. A timely combination of various factors helped the telecom sector achieve rapid growth – 5G being one of them. The federal government auctioned 5G spectrum in late 2021, with MTN, Masfab and Airtel winning licences. MTN and Masfab have already launched their 5G services, while Airtel's will become operational next week. Currently, 5G services are available in Lagos, Abuja, Port Harcourt, Ibadan, Kano, Owerri and Enugu, with more cities to be added in the coming months. Another major contributor to the value of Nigeria's communications services sector is Elon Musk's SpaceX company, which has been awarded a licence by the NBS to provide its Starlink low-earth orbit (LEO) satellite-based broadband services. Several parts of Nigeria are now covered by Starlink services and in due course the constellation will be able to provide service across the entire country. Other key statistics are impressive: As of the start of this April, Nigeria had 223.6 million mobile connections, which translates to an impressive mobile teledensity of 117%. At the same time, the number of internet users (using fixed or wireless connectivity) topped 157 million, while broadband subscriptions stood at 92 million, giving the country a national fixed broadband penetration figure of 48.8%. The regulator also emphasised that mobile telephony and smartphones are driving financial inclusion to unbanked communities and further helping to boost GDP.
- The staff, TelecomTV