Adani Group rattles India's 5G cage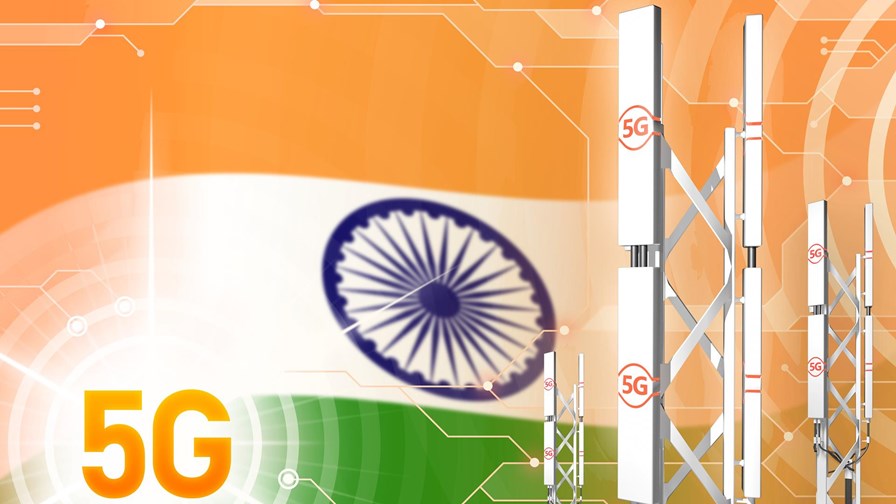 Surprise new entrant to India's 5G sector puts a hungry cat amongst some plump pigeons
India's Adani Group prepared to spend more than 2,800 crore rupees ($352m) to acquire 5G spectrum in this month's auction.
It intends to build its own private 5G network infrastructure and instead of being reliant on services from other providers
It could then sell private networks as a service – much to the discomfort of Bharti Airtel and Reliance Jio
Vodafone Idea looking more and more like a lame duck
The Adani Group has plans to participate in the upcoming 5G spectrum auction in India and make its first foray into the communications services sector – but it won't be challenging the leading operators for consumer customers, as its focus is purely on delivering private 5G networks for the enterprise sector.
The Adani Group's plan to enter India's 5G market had been under secret development for quite some time but as speculation reached a crescendo last week, a brief press release was published on 9 July. It was very much to the point: "We have received a lot of inquiries about our interest in the 5G space. Our intention is not to be in the consumer mobility space."
It added: "As India prepares to roll out next-generation 5G services through this [first 5G spectrum] auction, we are one of the many applicants participating in the open bidding process. We are participating in the 5G spectrum auction to provide private network solutions along with enhanced cybersecurity in the airport, ports and logistics, power generation, transmission, distribution, and various manufacturing operations."
"Also, if we are awarded 5G spectrum in the open bidding, it will also align with our recent announcement of significantly increasing the Adani Foundation's investments in education, healthcare and skill development in rural areas, each of which stands to benefit from 5G technology."
India's initial 5G spectrum auction begins on July 26 and the company, headed by founder and chairman, Gautam Adani – the world's fifth-richest person, is prepared to pay handsomely to become a major 5G player and compete with the likes of Bharti Airtel and Reliance Jio, having set aside a pot of 2,800 crore rupees ($352m) with which to bid. According to both Forbes and the Bloomberg Billionaires Index, Adani has a net worth of $108.8bn, making him the richest man in both India and Asia.
Very significantly the release concludes, "In addition, as we build our own digital platform encompassing super apps, edge datacentres, and industry command and control centres, we will need ultra-high quality data-streaming capabilities through a high-frequency and low-latency 5G network across all our businesses. All of this is aligned with our nation building philosophy and supporting Atmanirbhar Bharat." This translates to "a self-reliant India" – a phrase often used by the current prime minister Narendra Modi and his government in reference to India's economic development plans and intent to play a larger role in the global economy.
Adani will build 5G networks for enterprises. Bharti and Reliance won't like it.
The multinational conglomerate headquartered in the Indian state of Gujarat has historically focused on the development and operations of ports around the sub-continent. It also owns Mumbai airport and has major interests in power plants and power generation. It has no history of involvement in telecoms.
Given Adani's statement it is obvious that the aspiring new entrant will go head to head with Bharti Airtel and Reliance Jio in bidding for both the relatively inexpensive 26Ghz band on offer, which is ideal for private networks, but also in the much coveted but expensive 3.3 - 3.67GHz 'C' band. The net result of Adani's intervention in the scramble for spectrum and intent to provide private networks will be to sharpen competition and see the established players losing out on the leasing of airwaves and lucrative corporate, governmental and enterprise business which, according to analysts, will account for at least 40% of 5G's overall revenues.
Both Bharti and Reliance will have had some prior knowledge of Adani's move, but the scale of its plan will still have come as a shock. Certainly, it surprised the markets and Bharti Airtel shares dropped by 5% in trading on Monday to 659.55 rupees on India's National Stock Exchange (NSE).
Saturday's announcement will ginger up the forthcoming auction which had been expected to be a dull and predictable affair. Bharti and Reliance will spend considerably more than Adani because it is bidding not for consumer-space voice and data spectrum but just for private network solutions. Nonetheless, when and where it does bid, it will be a formidable player – much to the discomfiture of the big two incumbents and to the delight of the government, which will make more money out of the process than it had been expecting.
Quite where this leaves Vodafone Idea (Vi), which is India's only cash-strapped and loss-making private telco, remains to be seen. With Adani having made its move, Vi's options are even fewer than they were, and the operator will now face competition in circles where it was expecting only limited rival intervention or even none at all. In India, a telecom circle is normally the entire state apart from a few exceptions, such as Mumbai and Kolkata, and may have to risk dangerous overbidding if it wants to stay in the game.
Analysts in India are speculating that, despite the Indian government's stake holding in the service provider, Vi may have to abandon its cherished pan-Indian presence and retrench as a provider in only some very specific geographies/circles where it has a long-established presence and a good market share. The other option is barely to take part in the auction at all, and suffer a slow withering on the vine and an eventual demise, either by being bought-out cheaply or simply giving up and shutting down.
Adani has said that it is interested only in the private 5G networks sector but who's to say that, in due course, it won't move into the provision of 5G consumer services and apps? The company has plenty of experience of mergers and acquisition (for example, it recently moved into the cement industry) and may decide that buying a mobile operator might be an easy way into the 5G consumer market. Stranger things have happened and there is every likelihood that Mukesh Ambani's Reliance Jio and Sunil Bharti Mittal's Airtel will feel the sting again as they face an expanding, determined and monied rival that came from out of nowhere.

Email Newsletters
Sign up to receive TelecomTV's top news and videos, plus exclusive subscriber-only content direct to your inbox.