The GSMA wants regulators to "reset competition policy"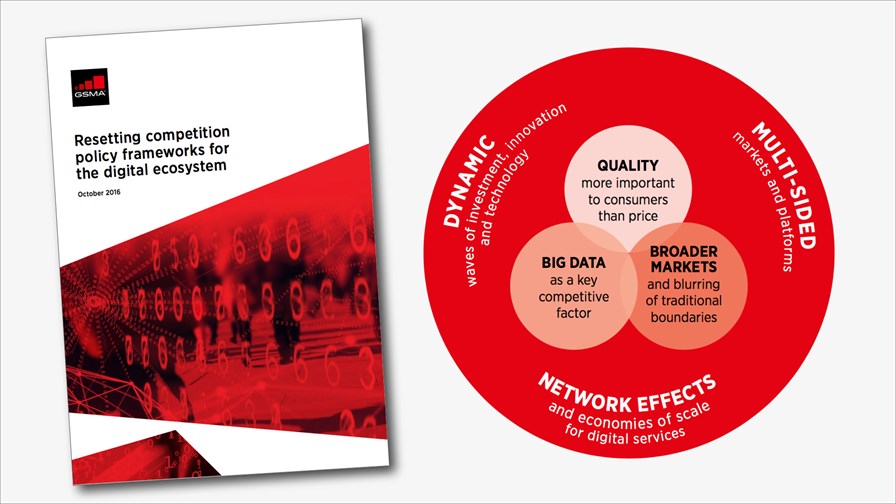 GSMA suggests 15 changes to competition policy and regulation
"Obsolete regulatory interventions" risk damaging the market
Evolution of the digital economy has created new dynamics that require a reset
The GSMA mobile association has published a report that calls for a reform of competition policy and regulatory frameworks for digital markets. It is the latest action in an ongoing lobbying campaign aimed at overhauling what it sees as outdated regulatory thinking. The report, "Resetting Competition Policy Frameworks for the Digital Ecosystem", argues that policy makers should review and update their competition and regulatory frameworks to create an environment that will facilitate long-term, sustainable competition and encourage innovation.
The report includes 15 recommendations for change, but you are likely going to need a Masters Degree in telecoms regulator (if such a thing exists) to make sense of it all. They cover market definition and power, the total welfare standard, institutional arrangements, and ex ante and ex post regulation. It goes without saying that this is a must read for those of you of a regulatory frame of mind.
There are numerous regional case studies that detail all aspects of competition and regulation, much of which refers to mergers and acquisitions in the mobile sector. Plenty of coverage is also given to the new business models that have arisen from the so-called OTT internet companies, whose services are still perceived as a threat by the majority of telcos. The two-sided business model is there, next to the even more mind-bending multi-sided model, along with "free" services designed to gain significant market share for new entrants (and therefore pose competitive problems for telcos).
"Obsolete regulatory interventions"
"The global economy is undergoing a major transformation, and the rapid take-up of technologies including mobile communications, digital platforms, big data, cloud computing and social media are changing the nature of the products and services, and the ways people interact," said Mats Granryd, Director General, GSMA. "This transformation is disrupting existing business models and industries, while offering substantial potential to enrich lives and raise living standards for citizens around the world."
Obviously for the GSMA, the role of mobile is central to its thinking. It maintains that the benefits of the digital ecosystem for all players and the economy overall are in part due to the significant investments in networks by mobile operators, which have enabled the development of the digital ecosystem.
"As with other products and services in the digital ecosystem, mobile services have experienced successive waves of new technology that have brought large gains in capacity and service quality, as well as entirely new products, such as location-based services," says the report. "Competition in mobile markets is generally well established, with interconnection implying that network effects are not generally an issue. Mobile operators often compete with new players (e.g. OTT) and may provide complementary products. Indeed, partnerships between operators and application providers are increasingly a source of competitive differentiation."
However, the GSMA says that competition law or "obsolete regulatory interventions based on a narrow view of markets" risk damaging the competitive dynamics that can lead to new and better services. It is important, therefore, to consider the potential effects of mergers and conduct in digital markets on a case-by-case basis, weighing not only the implications for pricing, but also quality, innovation, and overall economic efficiency.
"Competition policy in Europe is based on sound principles that have been effective for many years," concluded Granryd. "However, the evolution of the digital economy has created new dynamics that require a reset of some elements. Action in these areas will ensure a sound basis for ongoing competition, investment and innovation to the benefit of European consumers."
Email Newsletters
Sign up to receive TelecomTV's top news and videos, plus exclusive subscriber-only content direct to your inbox.