Potential dragon slayed? Comcast abandons its acquisition of Time Warner Cable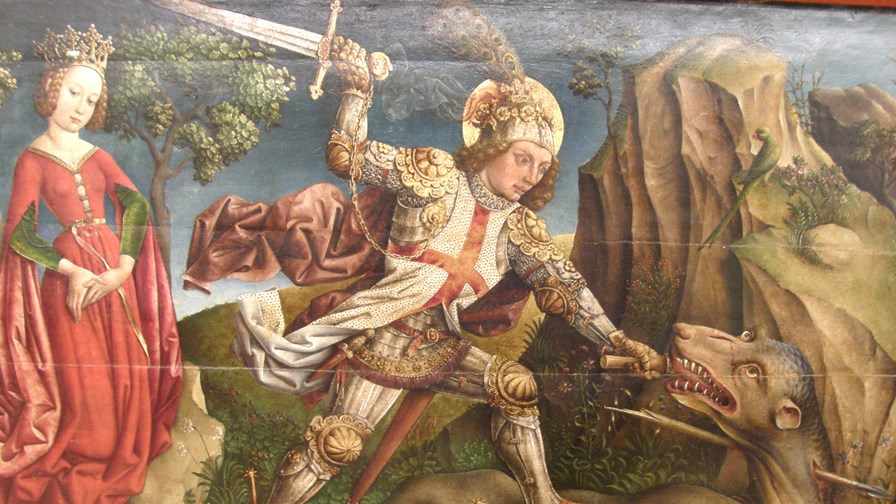 Comcast has finally got real and has admitted, as much to itself it seems as to the wider world, that its US$ 45 billion plan to buy Time Warner Cable is as dead as the proverbial dodo. In fact the deal, never really fully alive in the first place, eventually became a problem in and of itself as it became evident that the increasingly insurmountable obstacles in its path would prevent the acquisition from ever being completed.
Comcast is the biggest cable company in the US and, as such, was already a big fat pulsing blob on the radars of not only rival telcos and service providers but also US federal government regulators, watchdogs and individual members of the US Congress.
From the very beginning the Federal Communications Commission (FCC) was sceptical of the proposed deal (as was the Department of Justice) and as time progressed the agencies and opponents became progressively more concerned that the acquisition would stifle competition and reduce consumer choice by creating a de facto cable monopoly.
The likes of Netflix and Dish Network lobbied hard against the proposed buy-out on the grounds that a combined Comcast and Time Warner Cable, would be so massive and have so many tentacles reaching in to so many places that it would be able to cripple OTT streaming services whilst pushing up the prices paid by ordinary subscribers to what, in many places, would be the only service available to them in a competition-free environment.
The acquisition was a monster in more ways than one, and, like Frankenstein's before it, ran out of control and to ended-up pursued from pillar to post by concerned consumers and the federal authorities.
Thus the deal collapsed and the Comcast CEO, Brian Roberts was left to spin the cautionary tale for all it was worth - which, in the event, wasn't much. So, whistling just as loudly as he could as he walked quickly past the graveyard at twilight Mr. Roberts declared, "Today, we move on. We would have liked to bring our great products to new cities, but we structured this deal so that if the government didn't agree, we could walk away."
And that is exactly what Comcast is doing - walking away. Company lawyers reckon that the buy-out can be ended without the need for Comcast to pay Time Warner Cable any compensation for time wasted and value lost. Needless to say, Time Warner Cable's phalanx of attorneys think differently and so the stage is set for yet another round of recriminations and threats to sue for billions of dollars as the wheels of commerce roll on round.

Interestingly, as soon as the Comcast cat was out of the bag, the chairman of the FCC, Tom Wheeler, was quick, very quick, to make public his reasons for opposing the bid in the first place. He said, "Comcast and Time Warner Cable's decision to end Comcast's proposed acquisition of Time Warner Cable is in the best interests of consumers. The proposed transaction would have created a company with the most broadband and video subscribers in the nation alongside the ownership of significant programming interests."
In fact, many US subscribers are churning away from terrestrial, linear, ad-choked, free-to-air television. According to Nielsen, those watching 'traditional' television fell by four per cent between September and December 2014 and the trend is accelerating as 2105 progresses. Meanwhile, the consumption of online video streaming was up by 60 per cent over the same period. In response Comcast is moving into the provision of high-speed broadband services with the roll-out of out 2Gbit/s access in places like Atlanta and the San Francisco Bay area, with more cities to follow.
And, within a couple of hours of Comcast abandoning its pursuit of Time Warner Cable, a smaller but more aggressive company, Charter Communications, (the fourth biggest cableco in the US) was back banging on the door. Charter has been out to buy Time Warner Cable before, four times before in fact, most recently in 2013,when it was roundly rebuffed. However, only two months ago Tom Routledge, Charter's CEO, said, "Any platform out there that's available that would allow us to take advantage of scale and unsold passings is attractive to us at the right price." He was, of course, talking about Time Warner Cable.
Email Newsletters
Stay up to date with the latest industry developments: sign up to receive TelecomTV's top news and videos plus exclusive subscriber-only content direct to your inbox – including our daily news briefing and weekly wrap.