Nearly there. New ITU stats show that as far as global mobile coverage goes it's 'Mission Almost Accomplished'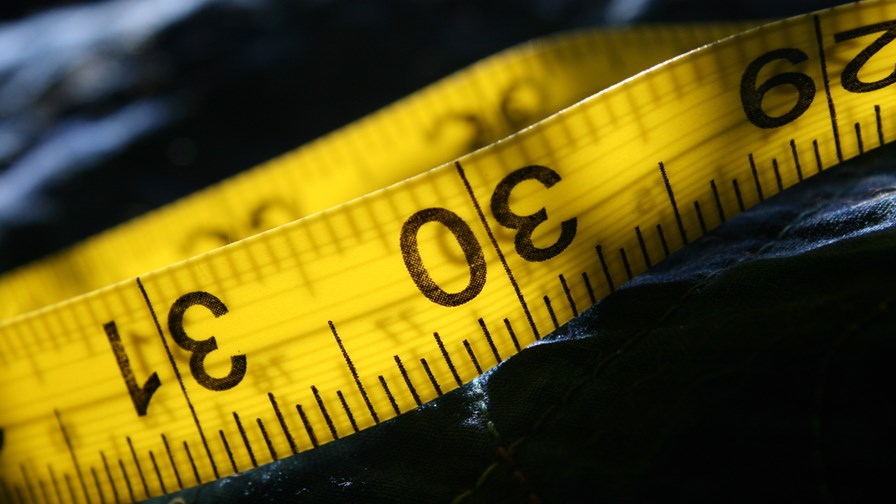 95 per cent of the world's population now has access to a mobile-cellular signal.
Globally 43.3 per cent of people now have online access.
South Korea leads the global ICT Development Index.
Neighbouring North Korea stays in the digital Dark Ages, stuck there by paranoid dynastic political diktat.
This morning the International Telecommunication Union (ITU) published its latest annual ICT Data and ICT Development Index country rankings. As usual they make very interesting reading. For example, they show that, globally, mobile-cellular subscriptions have reached at least 7.1 billion and that 95 per cent of the world's population now has access to a mobile-cellular signal. What's more, 3.2 billion people are now online - that's about 43.4 per cent of the global population. Meanwhile South Korea sits at Number 1 in the global ICT Development Index while it's neighbour, North Korea, remains resolutely in the ICT equivalent of a sparsely-furnished Neanderthal cave.
The 2014/2015 edition of the ITU's "Measuring the Information Society Report", shows that despite the Earth's continuing and multiplying vicissitudes, all 167 economies included in the ITU's ICT Development Index (IDI) improved their IDI values between 2010 and 2015. So, basically, levels of ICT access, use and skills continue to get better all around the world.
However, while progress is being maintained overall, development remains patchy and much more needs to be done to bring some of the world's poorest and and most remote regions up to the levels of digital inclusion sufficient to confer wide-ranging and permanent economic benefits.
The continuing spread in the availability and popularity of mobile-cellular comes as no surprise but it is encouraging to learn that by the end of 2015, (that's in just one month's time) 46 per cent of households globally will have residential Internet access at home - up up from 44 per cent last year and the 30 per cent that pertained back in 2010.
In the developed world, 81.3 per cent of households now have home Internet access, compared to 34.1 per cent in the developing world, and just 6.7 per cent in the 48 UN-designated Least Developed Countries (LDCs).
Overall the figures are gratifying but the ITU data indicates that growth in Internet use has declined, showing 6.9 per cent global growth in 2015, a reduction of 0.5 or a percentage point on 2014's figures. Nonetheless, the number of Internet users in developing countries more-or-less doubled between 2010 and 2015 with 66 per cent of all people online now living in the developing world.
Mobile broadband continues to demonstrate the fastest growth. Globally, subscriptions worldwide have grown more than four-fold in just five years. They were 0.8 billion in 2010 and are now at 3.5 billion and rising. However, fixed-broadband subscriptions, where prices are rising, are not growing anywhere near as quickly.
As a measure of just how much has changed terms of mobile coverage the goal is no longer to sign-up the next billion subscribers but to reach the earth's last-remaining half billion. The fact is that more than 95 per cent of the global population is now covered by mobile-cellular services. Thus there are still some 350 million people around the world living in places remain out of reach of a mobile network. This time last year that figure was 450 million.
As far as generations of mobile technology is concerned 89 per cent of the world's urban population is now covered by a 3G network but only 29 per cent of the world's 3.4 billion people living in rural areas can get 3G coverage.
Very good news overall, but some targets for 2020 will be missed, most notably in the Least Developed Countries.
The new ITU report also includes a series of predictions for the next five years based on goals that were adopted last year under the terms of the "Connect 2020 Agenda" as voted for by ITU member states. The new "Measuring the Information Society" report takes as a base point the current state of those stated targets and projects their likely status by 2020.
The ITU crystal ball reveals by that time 56 per cent of households will have Internet access, beating the Connect 2020 target of 55 per cent. However, the report also predicts 53 per cent of the total global population will be online in 2020, well below the Connect 2020 target of 60 per cent.
As far as developing countries and Least Developed Countries are concerned the Connect 2020 Agenda calls, respectively, for 50 per cent and 15 per cent of households to be connected, but the latest prediction by the ITU is that this target will be missed with 45 per cent of developing countries and just 11 per cent of LDC households likely to have Internet access by 2020.
The report also contains more positive news in that the price of mobile-cellular services continues significantly to fall across the entire world. In the LDCs, the price of a basket of services fell to 14 per cent of gross national income per capita at the end of 2014. In 2008 it was 29 per cent.
Meanwhile, over the past year, mobile-broadband prices have shown the greatest decreases. Services, worldwide and overall, are now between 20 per cent and 30 more affordable than they were at this time in 2014 - although subscribers living in the US may well read that and weep.
As far as the rankings listed in the ITU's ICT Development Index are concerned the Republic of (South) Korea tops the composite poll of 167 countries around the world, while Denmark and Iceland take second and third place.
The Top 30 ranking includes Australia, Bahrain, Barbados, Canada, Hong Kong, Japan, Macao , New Zealand, Singapore and the US and the great majority of all the 167 countries surveyed did improve their IDI ranking over the course of the past 12 months.
The report also shows that at the beginning of this year 111 economies (from a list of 160 with available data), including all of the world's developed countries and 67 developing countries, had managed to hit the Broadband Commission for Digital Development's target that the cost of broadband services should not exceed 5 per cent of average monthly income. That said, 22 developing countries still had broadband prices that either exceeded or mightily exceeded 20 per cent of gross national income. In other words, mobile service prices in far too a many of the world's developing countries are still far too expensive and this is adversely affecting economic and societal growth.
Email Newsletters
Sign up to receive TelecomTV's top news and videos, plus exclusive subscriber-only content direct to your inbox.