If 6 was 9, then Three should be 4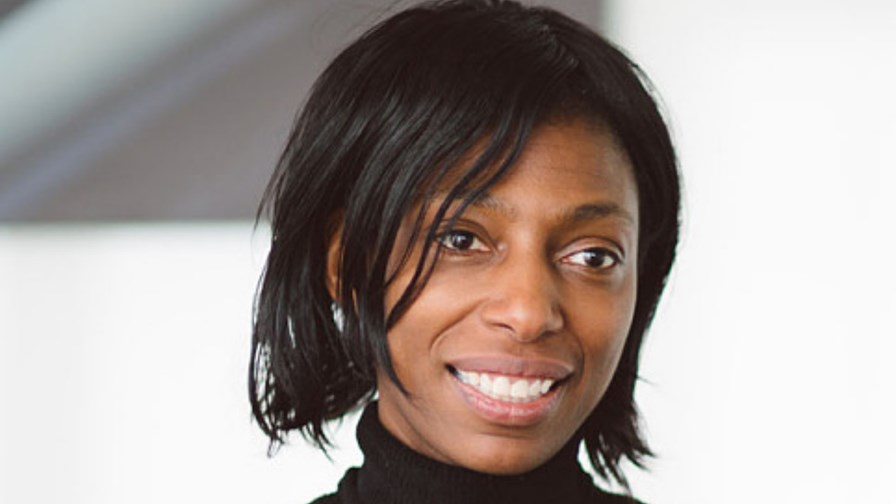 Three's take-over of O2 no longer a deal done on a regulatory nod
European regulator questions wisdom of more mobile industry consolidation
UK regulator belatedly follows suit
Jimi Hendrix wrote his "acid-fuelled blues" song", "If 6 was 9", back in the mid-1960s (and it formed part of the soundtrack of the seminal 1969 film "Easy Rider"). Half a century later the UK's mobile players could soon be reduced from four to three in number and the impression is that, up to now anyway, the British regulator has been giving Three and O2 far too easy a ride. Could that be about to change?
As slow out of the traps as ever, Ofcom, the watchdog somnolently observing the UK's telecoms and the media industries, from its well-appointed kennel on Southwark Bridge Road close by the River Thames in London, seems, belatedly, to have woken-up to the fact that the £6.7 billion takeover of mobile operator O2 by rival mobile operator Three might not be to the benefit of British subscribers as it will almost certainly lead to higher prices and worse service.
Together Three and 02 would have some 43 per cent per cent of the UK mobile market and the merger would reduce Britain's once genuinely competitive mobile industry to just three players - all with vested interests to play nicely with one another and not to rock the boat in terms of pricing - or anything else, come to that.
In the European Union (EU), of which the UK remains a semi-detached "pick and mix" member as far as many pan-European policies are concerned, the European Commission (EC) is already investigating the takeover. Only last week the EU's Competition Commissioner, Margrethe Vestager, said that the reduction of the number of mobile carriers operating in a national market invariably means higher prices for consumers, and simultaneously militates against investment in improving network technologies and services.
And if anyone wants to see what can happen when a small number of big operators are de facto 'permitted' to dominate, just take a look over the Atlantic at the US mobile market and the prices American consumers have to pay. Or, in Europe, cast a jaundiced eye over what happened in Austria when, in 2013, industry consolidation reduced the number of mobile carriers there to just three and subscriber prices rose by an astonishing 28 per cent as a direct result.
​All along the watchtower
The UK's Competition and Markets Authority has long been publicly sceptical about the Three/O2 thing but the British telecoms regulator has been remarkably quiet on the subject - until last night when Ofcom's CEO, Sharon White, in a speech at the London School of Economics finally accepted that "there are risks to consumers and businesses who have enjoyed one of the most competitive markets of recent years." She added "competition, not consolidation, drives investment and delivers low prices" and "the UK could end up with more concentrated markets that lead to higher prices and reduced choice for consumers, without the promised boost to investment and innovation."
For its part, Three's parent company, the Hong Kong-headquartered Hutchison Whampoa, says the merger merits and should get regulatory approval because the UK deserves a strong rival to Vodafone and BT.
Ms. White's riposte is that while mobile operators "make the case that profit margins in the UK are too low, and that they need more scale to invest [and] consolidation can, in theory, have benefits, improving economies of scale and making it easier to finance investment", "Ofcom's experience is that competition, not consolidation, drives investment and delivers low prices. This is an urgent question. Once competition slips away, it is hard to re-establish, especially in telecoms, where barriers to entry for new firms are high." This is an argument particularly germane to 5G technology and services in the UK where a monopoly or duopoly would cost subscribers very dear - literally.
Ofcom's view is that "the crucial test for a regulator is whether prospective mergers promote or harm the interest of consumers." that's why, if the take-over is eventually approved, it now likely to be hedged around with conditions and regulatory requirements such as compelling the big mobile operators to share spectrum with smaller, 'virtual' rivals as well as regime changes (including making it much easier for subscribers to switch to other service providers) and the ultimate sanction, regulatory power to confiscate swathes of spectrum from over-dominant network operators and hand it to others. Now that would hurt.
Meanwhile Vodafone, protesting relative poverty and snow-white purity to Ofcom on the one hand, is also lobbying the regulator to structurally sunder BT Openreach from the BT Group on the grounds that over the past ten years the incumbent UK operator has made £6.5 billion "excessive profits" from overcharging its competitors. Talk about the pot calling the kettle black!
Email Newsletters
Sign up to receive TelecomTV's top news and videos, plus exclusive subscriber-only content direct to your inbox.