Canadian regulator takes longer to rule on basic comms services than the Victorians did to build a railway across the nation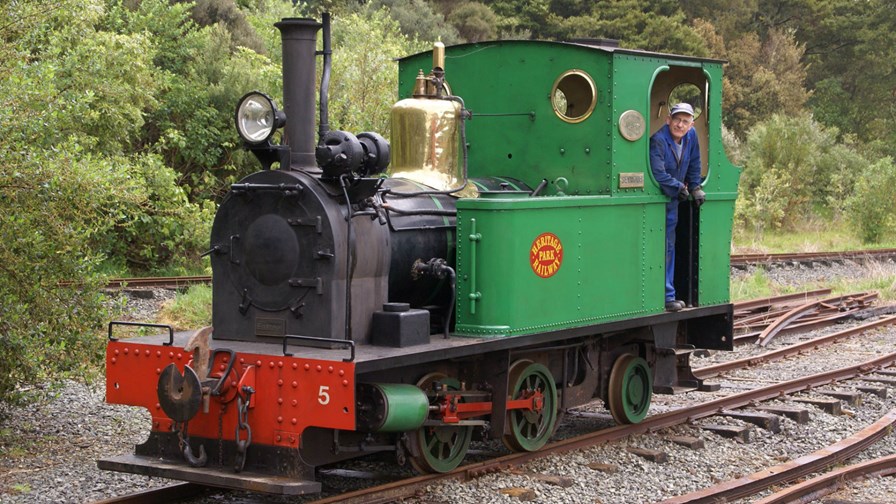 We know Bob Dylan wrote "There's a slow, slow train comin' up around the bend", but we do not know if he had the Canadian telecoms regulator in mind whilst the muse was upon him.
We also know that, starting in 2015, the CRTC, the Canadian Radio-Television and Telecommunications Commission, is to undertake an 'examination' to determine exactly what constitutes a "basic level of communications services" as far as the Canuck's are concerned. However, there is no urgency about a process that is planned to take well over year to reach its conclusion. After all, the last time the CRTC looked at the subject was four years ago.
The investigation will consist of two separate phases - the first 'fact-finding' part will run over the next 12 months and then, starting in April 2016, a public hearing will be held. They don't like to rush into things at the CRTC.
The big decision the regulatory review must reach is whether or not broadband Internet access should be considered and constituted as a "basic communications service." The regulator says the main focus of the examination will be on Canada's many and vast rural and remote areas. Canada defines "rural" as areas with densities of fewer than 400 people per square kilometre, or population centres with fewer than 1,000 people.
Now, many might consider what makes up a basic communications service to be a self-evident no-brainer especially as there are a myriad of 'soup to nuts' definitions already published by regulators the world over. A cut and paste job with a few Canada-specific tweaks would surely do the job but, no, the regulator wants time (and then some) to consider the issue. Could this be because when 'a basic communication service' is finally legally defined, pressure will mount for the introduction of a funding mechanism and formula via which to subsidise the deployment of broadband services in remote and rural areas - and this is a political hot potato?
Indeed it was in May, 2011 that the CRTC last reviewed the subject. Almost in the Jurassic Period as far as the development of broadband technologies is concerned. Back in those antediluvian days the CRTC ruled the provision of Internet access in rural areas was reliant on market forces moderated by what was referred to as "targeted government funding".
However, and significantly, the regulator then refused to set up a funding mechanism through which the industry might subsidise the provision of fast Internet access in remote and rural areas. In other words, the status quo prevailed then and does so to this day.
In that same 2011 review, the regulator ruled that access to land-line telephone service defined 'underserved areas' to be 'basic service obligation'. Then, as now, most telco service companies that meet the obligation get and got a sizeable subsidy to defray the expense of providing basic telecoms services via a special fund to which all telcos with revenues of more than $10 million (Canadian) must contribute.
In an addendum to the 2011 report the CRTC suggested that a speed of 5Mbit/s downstream and 1Mbit upstream should be the target to aim for by the end of this year. Things have moved on a bit since then.
Canada is an Internet success story, so why the foot-dragging?
Canada is a vast country but the great majority of the country's population live in a strip some 3,000 miles long and 200 miles deep alongside the border with the United States of America. This geographical peculiarity has had an effect and Canada has one of the most sophisticated and developed telecoms infrastructures in the world.
Indeed, according to the latest Canadian government statistics that were published late last year, 87 per cent of Canadian households and businesses are connected to the Internet. This puts the nation in second place among its counterparts in the G8 group of countries with the most developed economies.
Interestingly, given the comparatively small population of Canada, Canadians use the Internet more than any other nation on the planet. In 2013 they visited an average of 3,731 web pages a month and, at 41.3 hours per month, ran the US closely after the US in terms of the average number of hours spent online per user.
The latest stats also show that 95 per cent of Canadians in the 'highest income quartile' are connected to the Internet dropping down to 62 per cent for the the lowest income quartile.
Unsurprisingly, Internet access varies by province. According to Statistics Canada's Canadian Internet Use Survey of 2012, 86 per cent of the residents of British Columbia and Alberta had Internet access followed by Ontario at 84 per cent. Lowest penetration was in Quebec (78 per cent) and in the eastern Atlantic provinces with Prince Edward Island recording a 78 per cent Internet penetration and New Brunswick with 77 per cent.
All in all a pretty rosy picture but while broadband is available to 100 per cent of Canadians living in urban areas that figure drops to 85 per cent for those in remote and rural areas. This urban/rural/remote divide is higher in Canada's Far North.
That said, Canada's record in providing high-quality broadband access is second-to-none and one wonders why regulating to raise-up the rural/remote bar from 85 per cent such a big deal and why it is taking the CRTC so unconscionably long.
In the past Jean-Pierre Blais, the commissioner of the CRTC, has gone so far as to publicly suggest that access to high-speed Internet should be regarded as basic service.
He said, "Deciding exactly what constitutes a basic service is open to interpretation, of course. Years ago, it meant having a basic telephone line. In light of the growing importance of broadband to all aspects of Canadians' lives, I can foresee the day when universal access to broadband will form part of the definition."
So why the foot-dragging? Taking a minimum of a year to make a decision harks back not just to pre-Internet days, but to the days before the Canadian Pacific railway was a wonder of the world. The Canadians managed to build that in the face of daunting challenges in the four years between 1881 and 1885. It has taken the CRTC the same amount of time just to agree to take another look at what constitutes a basic broadband service - never mind decide what it might be.
And they haven't had to work in freezing cold, enervating heat, tunneling through mountains and across rivers, lakes and swamps whilst withstanding indescribably huge and horrible clouds of mosquitos as they overcame many other perils and difficulties. Yup, these days the frontier spirit at the CRTC is more likely to poured from bottles at the end of meetings where the only decision made is to postpone making a decision.
Email Newsletters
Stay up to date with the latest industry developments: sign up to receive TelecomTV's top news and videos plus exclusive subscriber-only content direct to your inbox – including our daily news briefing and weekly wrap.