Canada relaxes competition rules as Europe tightens them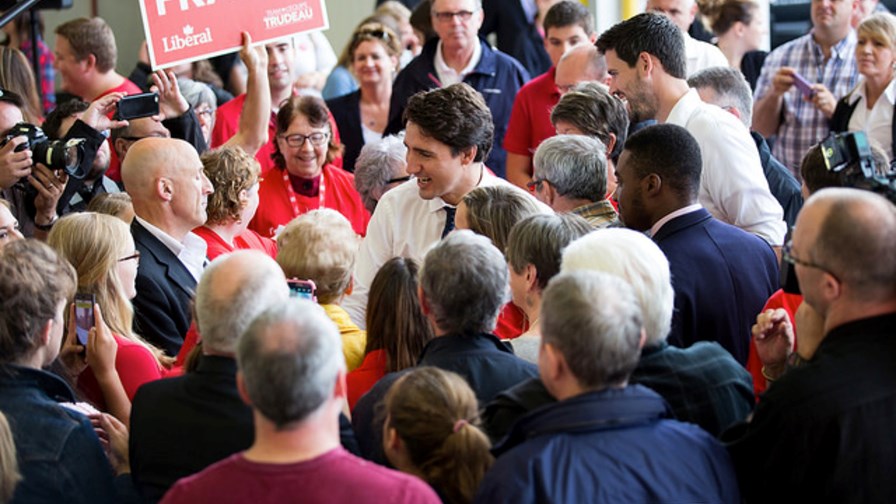 Acquisition of Manitoba Telecoms Services would reduce four mobile operators to three
Evidence that the new government less concerned about competition than its predecessor
Meanwhile, in Europe, Telfonica's sale of 02 to Hutchison by no means a done deal
EC opposes on grounds of reduced competition and higher prices for subscribers
The seemingly inexorable drift away from the multi-mobile-operator competitive environment that used to pertain in North America, Europe and in other parts of the world and the evident and ongoing tectonic shift as the industry coalesces into a sort of telecoms Gondwanaland continues apace. Now it is Canada's turn. Bell Canada Enterprises' proposed acquisition of Manitoba Telecoms Services marks the end of the Canadian government's federal policy of fostering competition by ensuring that each province of the country has at least four wireless carriers.
Bell Canada Enterprises (BCE) has just announced that it has done a "friendly" US$3.1 billion deal to acquire the biggest telecoms provider in Manitoba. At the moment close to 50 per cent of cellular subscribers in the province are customers of Manitoba Telecoms Services (MTS) followed by Rogers Communications with 30 per cent, which leaves the two remaining providers, Telus and BCE with 10 per cent each.
Were the deal to go through as it stands, BCE would wind-up with a dominant 60 per cent market share but the telco is pre-sweetening what could be a difficult pill for the regulator to swallow by announcing that it will divest some 33 per cent of the Bell Manitoba and MTS's subscriber base to Telus to "even out" the market share between the three national Canadian carriers. How's that for largesse?
BCE's PR stance is that the sale of subscribers to Telus will, remarkably, actually increase competition in terms of both infrastructure investment programmes and and consumer and business tariffs. Well, it would say that, wouldn't it? Even though the reality is that the competitive environment would be permanently reduced by 25 per cent.
New government opens up the ideological gap
Canadians recently voted in a new Liberal government and industry analysts say the fresh administration's attitude and response to the mobile comms consolidation will be prima facie evidence of how much of an ideological gap there is between the new government and the old.
The policy of the previous Conservative administration was to prevent big incumbent telcos from gobbling-up smaller established carriers and start-ups with the stated intent of creating market conditions favourable enough to ensure the viability of a competitive fourth national carrier. That policy could now be dead in the water.
In point fact, cellular subscribers across most of the immensity of Canada do currently have a choice of four big carriers and, sometimes and in some places, also have the opportunity to join smaller, lesser-known alternatives offering somewhat cheaper prices but not the easy reach of the big four.
However, critics of existing market conditions say the range of subscriber choice, whilst undeniably wide, comes at too high a cost. The recent telecommunications history of Canada is littered with the ruins of upstart carriers that cost fortunes to launch and then blazed brightly for a while before fizzling out into failure. Industry observers also point out that valuable spectrum resources were either underused or, for years on end, simply left to languish completely unused.
The proposed take-over will have to clear various regulatory hurdles and and final decision is unlikely before the autumn. Meanwhile, Navdeep Bains, the new administration's Minister of Information says, "While the government does not comment on the plans of individual companies, any such transactions would be subject to all relevant regulatory approvals".
The CFO of BCE, Glen LeBlanc, says the announcement of the putative deal at the time a new government, which is rumoured to be sympathetic to dropping the idea of a fourth national telecoms carrier, is purely coincidental. "It's certainly not a factor in our minds," he said. It is a major factor in the minds of other people though.
Signs of regulatory resurgence Across The Pond
Meanwhile, across the Atlantic, there are more signs that European Union regulators are worried about Telefonica of Spain selling the UK's O2 to Hutchison and the effect further market consolidation would have on competition and prices in Britain.
Indeed, what was once seen as a shoo-in and a 'done deal' is no longer the case. Just last week Telefonica's new chairman and CEO, José María Álvarez-Pallete, actually said, "A negative decision cannot be disregarded".
The European Commission has already expressed concern that the sale of O2 to Hutchison Holdings (owned by Hong Kong-based billionaire Li Ka-shing) would result in the creation of the UK's biggest and potentially market-dominating mobile network and the inevitability of lessened competition and high prices that would be the corollary.
On Friday last, Angel Vilá, Telefonica's Chief Strategy and Finance Officer, commented "In the case where this [the O2 acquisition] does not go ahead, and once we are released from our contractual obligations, we will be expeditious but we are in no rush. We have many options."
That's as maybe but as of the end of Q1 this year Telefonica was saddled with a debt mountain of €50.2 billion, up by €292 million in just 12 weeks from the figures published for Q4, 2015. There is no sign that this immense sum will be whittled down in any meaningful way any time soon and despite Mr. Vilá's apparent insouciance, Telefonica's plans and prospects would be severely damaged if the sale of O2 is stymied by the EU regulator. Trouble is, options and time have a nasty habit of running out when you least expect it.
Email Newsletters
Stay up to date with the latest industry developments: sign up to receive TelecomTV's top news and videos plus exclusive subscriber-only content direct to your inbox – including our daily news briefing and weekly wrap.