Armed with the mighty sword of SaaS and the sturdy shield of OSS, Cerillion fights its way into the Magic Quadrant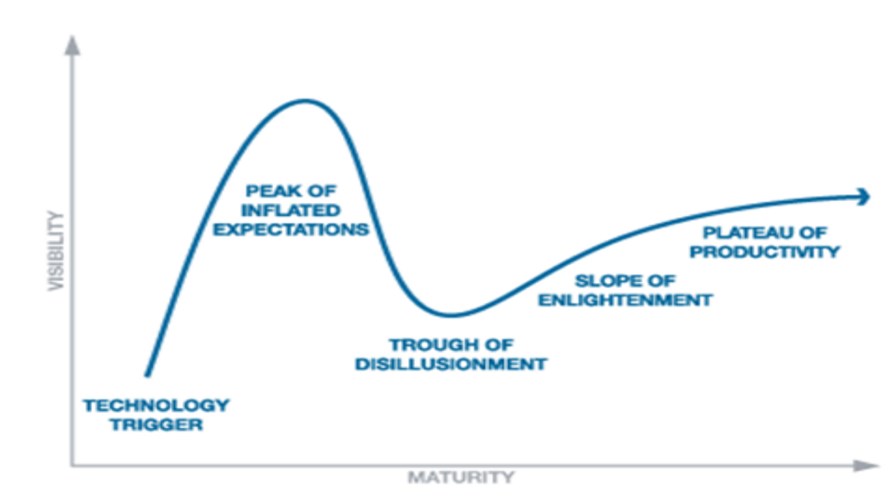 Back in early 2001 when TelecomTV first burst forth upon an unsuspecting world, Cerillion Technologies was sufficiently prescient and trusting to become our very first commercial client. Cerillion is about twelve months or so older than TelecomTV and we have observed it with interest over the years as, like us, the company has successfully navigated through successive waves of industry upturn, downturn, downturn and upturn.
Cerillion provides billing, charging and customer management systems and has an increasing presence in the cloud with its Skyline SaaS billing application. And now, 15 years after it was founded, persistence and determination has turned up trumps with the US-headquartered research house Gartner (most famous after its quadrants for its 'hype curve' - see above) positioning Cerillion within its "Magic Quadrant" for Integrated Revenue and Customer Management (IRCM) for 2014.
Gartner's "Magic Quadrants" (MQ) places vendors within a given segment based on attributes such as completeness of vision and ability to execute on it. MQ reports evaluate the capability of vendors offering end-to-end solution suites that provide billing, customer care, rating, charging, pricing, partner relationship management, policy management, mediation, self-service, analytics and other functions. That's what Cerillion has always done and continues to do even as it claims an increasing presence in the cloud with its Skyline SaaS billing application.
Gartner says the Magic Quadrant "will help CIOs, business leaders and IT leaders who are developing IRCM strategies assess which vendors to include in their RFIs and RFPs" and predicts that the worldwide IRCM market will grow from the US$18 billion value recorded in in 2013 to more than $20 billion by 2017.
Louis Hall, Cerillion's CEO says, "This is testament to the versatility and flexibility of our product offering; our ability to service the needs of a diverse customer base, together with our long heritage in delivering high quality billing and customer management solutions."
Marketing Director Dominic Smith adds, "The recognition by Gartner, via its tried and tested research methodologies, is important and pleasing. It is a public acknowledgement that Cerillion has been identified as a major player in this market".
Email Newsletters
Sign up to receive TelecomTV's top news and videos, plus exclusive subscriber-only content direct to your inbox.