ONF brings open source to optical networking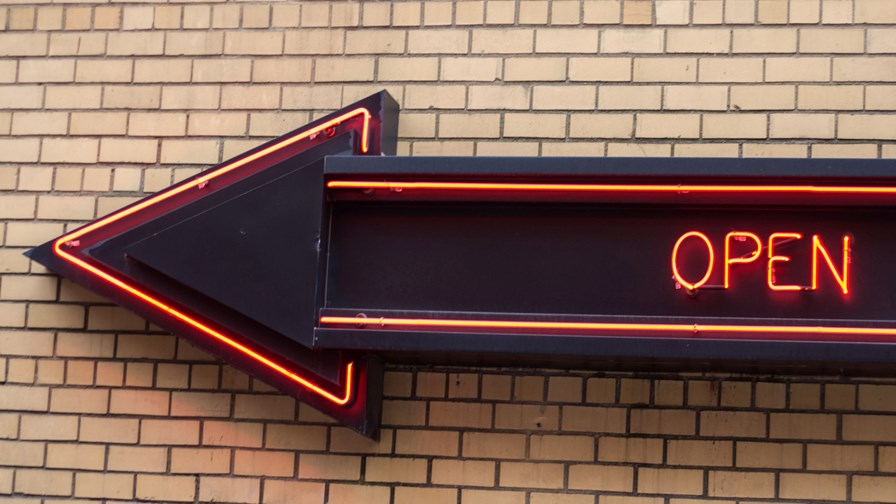 Looks to build new network architectures using disaggregated equipment
Leveraging the proven open source models
ONF members includes telco operators and leading optical vendors
Five tier-1 operators have already committed to trials
The operator-led Open Networking Foundation (ONF) has announced a new community initiative to bring the benefits of open networking to the optical domain. The Open Disaggregated Transport Network(ODTN) project looks to build new network architectures using disaggregated optical equipment, open and common standards, and open source software.
Each of the five founding operators – China Unicom, Comcast, NTT Communications, Telefonica and TIM – has committed to performing lab integration and evaluation of the platform for future transport applications. Additional support has been pledged by vendors including NEC, Nokia, Oplink and ZTE, with ADVA, Ciena, Coriant and Infinera amongst those participating in lab and field trials.
The ODTN project aims to drive innovation by delivering an open source platform for running multi-vendor optical transport networks. It wants to create an optical peripherals ecosystem that allows multiple components to be combined and assembled into complete solutions. Following the well-establish SDN route – which disaggregated the data center and operator edge networks – ODTN aims to bring similar benefits to the optical transport network, including best-of-breed choice, elimination of vendor lock-in, cost containment and accelerated innovation.
"Disaggregation is an essential requisite for the application of SDN to transport networks," said Juan-Carlos Garcia, Director of Technology and Architecture, GCTIO, Telefonica. "This SDN application is key to accomplish our goals regarding network virtualization, focused on extending and personalizing user services, and pursuing full operational automation. The ODTN project is the natural continuation of the transport SDN activities Telefonica has been participating within the ONF. An open implementation is paramount to demonstrate feasibility and stimulate interoperability."
The ONF notes that historically, long distance DWDM communications has been known to present technological challenges due to the analogue nature of optics. This complexity has long been the rationale for requiring vertically-integrated solutions. However, the ODTN approach should ease optical distance and transponder compatibility issues, by assuming that every optical link uses a matched pair of transponders – but unlike single vendor solutions, the network can use a different brand of transponder for each coloured wavelength link, and these transponders can run over an open line system from a different supplier.
"By disaggregating optical transport networks, we expect to yield benefits such as the ability to build more cost effective networks while giving us greater ability to innovate rapidly," said Xiongyan Tang, CTO, Network Technology Research, China Unicom. "We believe that by applying open source to help build a platform out of the disaggregated optical components, we can help move the industry forward rapidly and enable accelerated innovation in the optical domain."
Open collaboration
By leveraging the ONF's ONOS SDN Controller, ODTN will automatically and transparently discover the disaggregated components and will control the entire transport network as a unified whole, thus enabling multi-vendor choice. The new project will address complex network scenarios, starting with point-to-point DCI (data center interconnect) solutions and then expanding to include meshed networks with ROADM capabilities.
ODTN will leverage and expose TAPI as its northbound interface, leveraging the work coming out of the ONF's Open Transport Configuration and Control project. Likewise, OpenConfig is the base for the southbound model and API for communicating to optical equipment.
The project will also build on work being undertaken by the Telecom infra Project (TIP), which has a well-supported Open Optical & Packet Transport (OOPT) project to create open DWDM architectures, models and APIs, covering transponders, open line systems, and routers. In time, the ODTN project hopes to benefit from the availability of open optical hardware coming from the TIP work – and likewise hopes the TIP project can leverage the open source work coming out of ODTN on TIP white box hardware building blocks, such as Facebook's Voyager.
"It is one of the most innovative technical challenges to deploy open SDN/Disaggregation technologies into transport networks," said Dai Kashiwa, Director of NTT Communications. "The reference design and implementation for ODTN will accelerate this challenge, and provide common usefulness among many service providers. So, we are so excited that many service providers and vendors have aligned with the ODTN concept, and started collaboration on specifying common requirements and test/deployment plans."
Email Newsletters
Sign up to receive TelecomTV's top news and videos, plus exclusive subscriber-only content direct to your inbox.