AT&T "does an ECOMP" with its AI strategy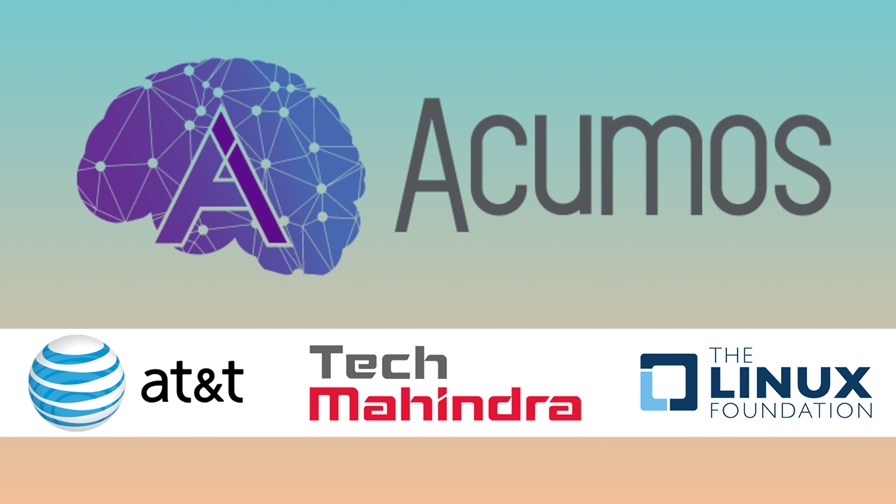 AT&T and Tech Mahindra to launch new AI platform, Acumos
Will release it as Open Source, hosted by The Linux Foundation
Adopting a similar approach to its ECOMP/ONAP project
Aim to build an open source AI marketplace for businesses
AT&T has announced that it is collaborating with Tech Mahindra to build an open source artificial intelligence (AI) platform, called Acumos, that is hosted by The Linux Foundation. The idea is that it becomes easier and less expensive to build, share and deploy AI applications, and that the platform will provide a marketplace for accessing, using and enhancing those applications. The telco believes that tTe industry needs a way to make those apps reusable and accessible to those beyond the company that created them, to simplify deployments and lower the barrier to entry, thereby keeping pace with rising customer demand.
The Acumos platform is an extensible framework for machine learning solutions that provides the capability to edit, integrate, compose, package, train and deploy AI microservices – creating a marketplace where applications can be chained to create more complex and sophisticated AI services.
The Linux and open source approach is one that has proved successful for AT&T recently. The telco previously used this model to launch ONAP, the operating system for virtualized networks, which was based on AT&T's internal ECOMP platform. With AI, AT&T has decided to change the strategy slightly to get the initial Acumos framework into open source as quickly as possible, enabling the developer community to accelerate development of the platform.
"We're opening up AI," said Mazin Gilbert, VP of Advanced Technology at AT&T Labs. "We're focusing on the telecommunication, media and technology spaces, starting with the network. The platform will be available to anyone and the more users who adopt it, the better it will get."
As easy as creating a website?
The Acumos platform is built on open source technologies and can reportedly federate across the various AI tools available today, enabling easy access for developers and businesses. It runs on AT&T Indigo, the telco's SDN-based networking initiative.
"Our goal with open sourcing the Acumos platform is to make building and deploying AI applications as easy as creating a website," added Gilbert. "We're collaborating with Tech Mahindra to establish an industry standard for AI in the networking space. We invite others to join us to create a global harmonization in AI and set the stage for all future AI network applications and services."
"In collaboration with AT&T, we will help enable enterprises apply AI to reimagine business models, unlock the potential of data and drive business outcomes," said Raman Abrol, SVP & Strategic Business Unit Head at Tech Mahindra. "Our ultimate goal with the Acumos Project is to accelerate and industrialize the deployment of AI at enterprises and get developers and businesses to collaborate effectively in order to improve how we all live, work and play."
"With the Acumos Project, AT&T and Tech Mahindra are leading the way in bringing AI and machine learning tools to the developer community," said Jim Zemlin, EVP of The Linux Foundation. "Making it easy for developers to get involved and to really steer the ecosystem around the project in the direction they want it to go is the key to making the Acumos platform successful."
Email Newsletters
Sign up to receive TelecomTV's top news and videos, plus exclusive subscriber-only content direct to your inbox.