OpenSwitch and the DPDK projects deliver open networking upgrades for telcos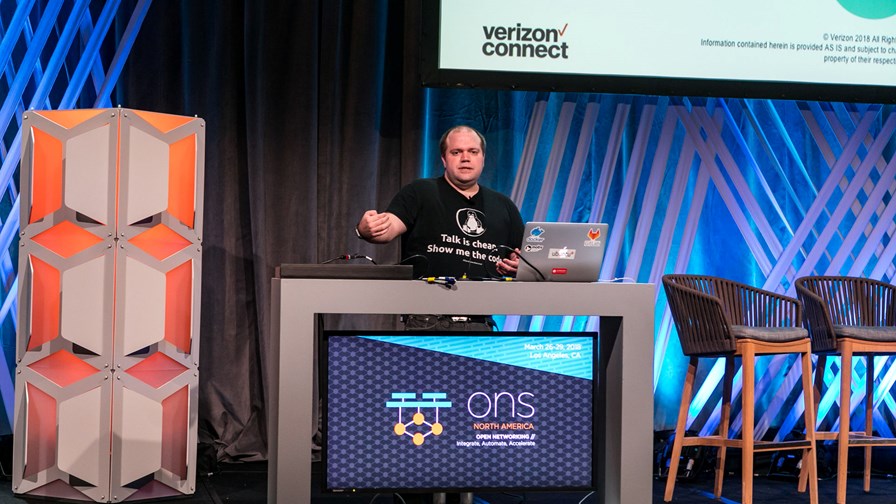 OpenSwitch releases enterprise-grade solution for composable networking
New Release of OPX enhances automation and extends hardware compatibility
Verizon Connect and Metaswitch latest members of the OPX community
Data Plane Development Kit accelerates packet processing workloads
Not all open source networking projects move as fast or as vocal with their announcements as the incredibly well-funded and supported ONAP or the equally pervasive OpenStack. And rather like London buses, you wait ages and then two turn up at once. The Linux Foundation has just released news on two of its networking projects that have been rather quiet of late, yet both are highly significant to telcos and their vendor partners.
The Data Plane Development Kit (DPDK) project has released its Venky update that further accelerates packet processing workloads. In addition, the OpenSwitch (OPX) project has released an enterprise-grade composable networking solution for white box switches.
A bit of background first for those unfamiliar with the projects' histories. The DPDK project was created in 2010 by Intel, licensed to open source and subsequently moved to the Linux Foundation last year. Its aim is to accelerate packet processing workloads running on a wide variety of CPU architectures, enabling telcos and enterprises to move performance-sensitive applications to the cloud. The OpenSwitch project is focused on a full-featured network operating system and control plane built to run on Linux, enabling the transition to disaggregated networks.
TAKE PART: Share your thoughts on OpenStack and receive a FREE copy of the results ahead of general release by taking part in TelecomTV's OpenStack survey: OpenStack for Telco - Where to now?
OPX network operating system
The OpenSwitch project has released the latest version of its open source network Operating System, OPX 2.3, focused on white box switches. Architected as a scalable, cloud-ready, agile solution, the OPX software implements a flexible infrastructure to enable telcos and vendors to rapidly on-board premium open source network OS applications. Feature enhancements include SNMP support, persistent configuration, and support for remote authentication and remote access control.
"The ability to install and operationalize individual protocol stacks as applications or micro-features facilitates the design of cost-conscious, composable networks that reduce failure domains and improve performance," said Alley Hasan, OpenSwitch Project Governing Board chair.
The OpenSwitch composable networking model enables the creation of customizable infrastructures based on modular components, allowing operators to deploy the right combination of hardware platform, network operating system and individual software components to best suit their specific use case.
"With open networking operating systems, engineers can finally cherry-pick the software protocol stacks and the hardware platform that make more sense to fulfil their business needs, and do that independently as long as the interfaces between hardware and software are standardized and widely recognized," said Nicola Arnoldi, Lead Data Centre SDN Network Architect, Vodafone Group. "We're all very used to dealing with vendors whose innovation cycles are fairly slow due to the huge amount of features and combinations that need to be tested and validated every time. Ecosystems such as OPX [that allow us] to remove this feature clutter will unlock much faster and focused innovation that can be driven by the operators themselves."
"OPX helped us increase our development velocity, thus reducing OpEx, while also helping reduce CapEx by using cost conscious open source software, without having to compromise commercial support," said Rick Davis, Infrastructure Architect and DevOps Leader, Verizon Connect. "Our highly scalable, extensible, and cloud adaptable platform was successfully deployed in production, with OPX software at its core, and we're looking forward to the future of the OpenSwitch project."
DPDK Venky
Named in honour of the late Venky Venkatesan, who is regarded as "the father of DPDK", Release 18.05 Venkyaccelerates packet processing workloads running on a variety of CPU architectures (including x86 and ARM) and supports enhancements for encryption, compression and packet processing. In addition, DPDK is now able to run on Microsoft Windows, and it is hoped that this expansion in OS support will help to enable new use cases.
"The first release of DPDK open source code came out eight years ago; since that time, we've built a vibrant community around the DPDK project," said Jim St. Leger, DPDK Board chair and Data Plane Software Product Marketing Manager, Intel. "The growth in the number of code contributions, participating companies, and developers working on the project continues to reflect the robust, healthy community that the DPDK project is today."
"This release further accelerates packet processing workloads, which is critical as we move to the 5G era," added Mazin Gilbert, VP of Advanced Technology at AT&T Labs, "where we'll see an explosion of devices and machines requiring high-bandwidth and low-latency connections for applications such as video processing, data analytics, augmented reality and virtual reality, and more."
Email Newsletters
Sign up to receive TelecomTV's top news and videos, plus exclusive subscriber-only content direct to your inbox.