OpenStack repositions to focus on Open Infrastructure support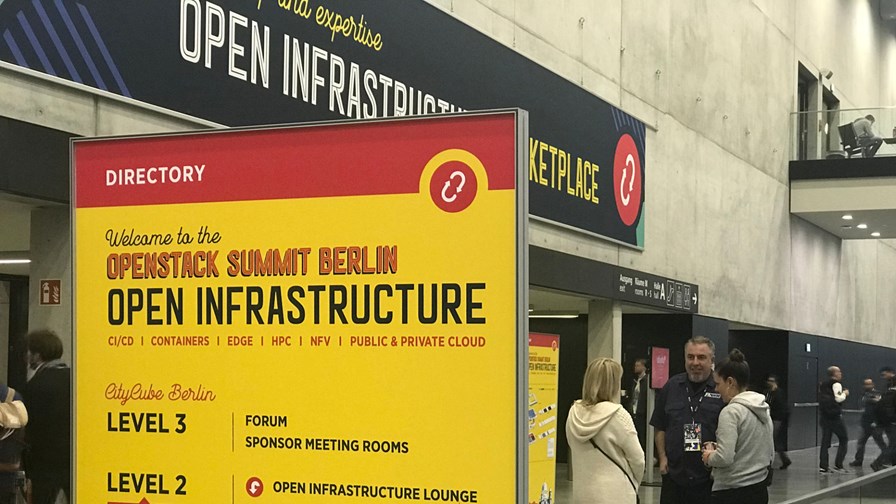 OpenStack Foundation board approves new governance framework
Supports its investment in emerging use cases for OpenStack
Focus on Open Infrastructure transformation
First pilot projects include Airship and StarlingX
Goodbye OpenStack Summit, hello Open Infrastructure Summit. The announcement in Berlin this week by the OpenStack Foundation that it will be changing the name of its twice-annual event also reflects the organisation's shift to expand its work areas beyond core OpenStack development. The Foundation's board has agreed a new governance framework for investment in emerging use cases for OpenStack and "open infrastructure". These include edge computing, AI/ML and containers. The framework is designed to help new projects progress from the pilot stage to "Confirmed" as quickly as possible.
Among the first four pilot projects are Airship (the lifecycle management platform originally from AT&T), Kata Containers, and the new StarlingX (yet another edge computing platform, this one spun out of Wind River's OpenStack work).
"When the OpenStack project launched in 2010, few people imagined use cases for cloud as diverse as edge, containers, AI and machine learning," said Jonathan Bryce, executive director of the OSF. "These changes embrace a bigger vision, one that supports these use cases and the new demands they place on underlying infrastructure with open communities and technologies."
The Airship project community announced the delivery of its Release Candidate ahead of version 1.0 and AT&T also demonstrated its use for 5G core in the Summit's keynote. You can see more of that and hear from AT&T next week, as part of our video coverage of the event. Airship allows users to deploy and manage containers, virtual machines and bare metal infrastructure environments across multiple sites in a repeatable fashion, enabling service providers to more easily deploy cloud networks at scale, which is going to be a major concern when 5G core and edge infrastructure rolls out.
"Airship is the foundation of AT&T's Network Cloud, which is powering our 5G core platform supporting a 5G launch in 12 cities this year," said Ryan Van Wyk, AVP Network Cloud Engineering, AT&T. "We collaborated to create the Airship project to evolve how we deliver our cloud platform at AT&T, as well as manage the lifecycle of the resulting cloud."
The StarlingX project is perhaps a little more contentious and apparently came as something of a surprise to others working on open source edge projects. The StarlingX community delivered its first release of the open source edge platform for CSP and industrial IoT use cases last month. It uses components of OpenStack and Kubernetes to support high availability, high QoS and ultra-low latency applications.
"As an 'Open Infra' technology for edge computing, StarlingX will play an essential role in China Unicom's edge strategy," said Dan Chen, Senior Director of Edge Computing, China Unicom. "We have run a full validation on StarlingX over the past six months. StarlingX improved efficiency on high-availability in both VMs and at the controller level. It also optimised the required number of nodes to support edge-deployment scenarios."
The Foundation has also published the results of its 11th OpenStack User Survey, based on feedback from nearly 900 user deployments globally. It says the survey reflects the growth of bare metal deployments and Kubernetes, adoption growing beyond IT organisations, and OpenStack as an important component of users' multi-cloud strategies. No surprise that Kubernetes remains the number one container orchestration framework running on OpenStack, which in turn is fuelling the growth of OpenStack bare metal clouds.
Email Newsletters
Sign up to receive TelecomTV's top news and videos, plus exclusive subscriber-only content direct to your inbox.