O-RAN Alliance signs up new telco members to develop Open RAN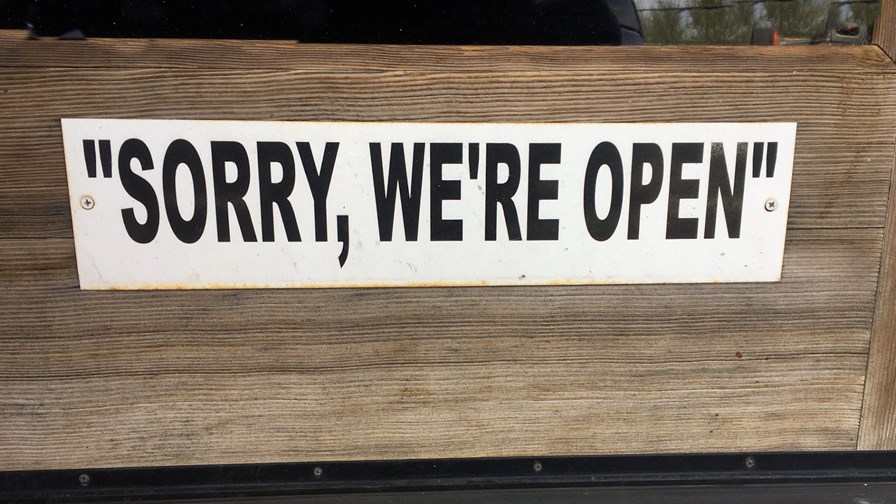 12 telcos hold first O-RAN Alliance meeting
Workplan agreed for open RAN
"Openness is the key success factor," says Docomo
O-RAN welcomes new telcos; but vendors need not apply
Earlier this week we reported on the OpenRAN RFIs issued by Telefonica and Vodafone in support of the work being done at the Telecom Infra Project (TIP), and suggested that telcos are now very close to breaching the once-impenetrable walls of the vendor-controlled radio access network (RAN) market. Today they launched another attack, this time via the O-RAN Alliance.
NTT Docomo and Orange report this morning that the inaugural board meeting of the alliance was held today in China, alongside the MWC Shanghai event. O-RAN is a telco-only initiative co-founded by AT&T, China Mobile, Deutsche Telekom, NTT Docomo and Orange. Note that the organisation came into being during MWC in Barcelona earlier this year, with a merger between the xRAN Forum and the China Mobile-led C-RAN Alliance.
Today, seven new members were approved – Bharti Airtel, China Telecom, KT, Singtel, SK Telecom, Telefonica and Telstra. All 12 operators co-signed the constitution and so the O-RAN Alliance is now officially up and running. Other telcos are welcome to apply to join, but the door is firmly closed to vendors.
"We are on a journey to transform the way that communications networks are built," said Andre Fuetsch, newly-appointed chairman of the O-RAN Alliance, President of AT&T Labs, and an experienced proponent of open networking. Last year AT&T reached virtualization of 55 per cent of its core network, plus it has contributed a number of technologies to the open source community, such as ECOMP (which became ONAP under the Linux Foundation) and dNOS (now DANOS, an OS for white box switches), is leading out on other initiatives such as the Akraino Edge Stack, and plays a role in the Open Networking Foundation (which is undergoing something of a repositioning to rearchitect the central office, via CORD).
"Now we are taking the next major step of this journey, to open and virtualize global wireless networks, with the founding and expansion of the O-RAN Alliance," added Fuetsch. "The O-RAN Alliance will drive intelligent, open software defined networks and virtualization elements that will help 5G networks achieve their full potential and unlock new experiences for consumers and businesses around the world."
The Board approved the O-RAN architecture with an initial set of seven working groups, namely:
WG1: use cases and overall architecture
WG2: radio intelligent controller (RIC) (non-real time) and A1 interface
WG3: RIC (near-real time) and E2 interface
WG4: open fronthaul (FH) interface
WG5: stack reference design and F1/V1/E1/X2
WG6: cloudification and orchestration
WG7: white box hardware
The legacy dam busters
"To realize the full potential of 5G, it is essential that we evolve the full end-to-end system architecture to be more flexible, agile and efficient," said Alex Jinsung Choi, Operations Officer of the O-RAN Alliance and SVP Strategy & Technology Innovation at Deutsche Telekom. "We look forward now to intensifying the work with our industry partners in the O-RAN Alliance to push more openness, intelligence and programmability into the radio access network and accelerate the transformation of mobile networks."
And there's the rub. Defining the open RAN based on telcos' actual needs is one thing, but it's only going to work if products are available. Yes, the disintermediation of hardware and software and the ongoing virtualisation efforts are essential, as too is the ability for telcos to "evolve" their networks rather than face a prohibitively expensive "rip out and replace" exercise, but they need product. Will the legacy stalwarts led by Ericsson and Huawei (and to an extent Nokia, although they are showing much more willingness to embrace open networking) bend to their customers' collective will? Or will they hold firm and continue to try to dictate the pace and direction of technology development? If the latter, then just how solid and viable is the "alt-vendor" community?
First things first though. The O-RAN Alliance has a clear work agenda and much of this is focused on interfaces and therefore open APIs. Crack open the APIs and the dam breaks.
"The O-RAN alliance activity complements the standards developed by the 3GPP to facilitate 5G specification and deployment by pushing for open interfaces and APIs for the radio subsystem, which needs to evolve towards virtualisation as it is in the networks systems," explained Emmanuel Lugagne Delpon, SVP Orange Labs Networks. "The importance of such standards to be implemented by the industry to speed up 5G deployments and to reach large economies is crucial."
"For Telefónica, the creation of O-RAN represents a crucial step in the right direction," said Enrique Blanco, Group CTIO of Telefonica." O-RAN will lead all aspects of a future-proof RAN design having interoperability, modularity and openness as key elements. Network density and complexity and the need for E2E digitalization of our future telco architectures demand smarter solutions for the radio network, including cost-effective open designs."
"I believe that openness is the key success factor for the evolution of the mobile market in the 5G era," added Hiroshi Nakamura, EVP and CTO of NTT Docomo.
Email Newsletters
Sign up to receive TelecomTV's top news and videos, plus exclusive subscriber-only content direct to your inbox.