The Open RAN (ORAN) Alliance formed to lever open 5G for 'other' technologies? and much more...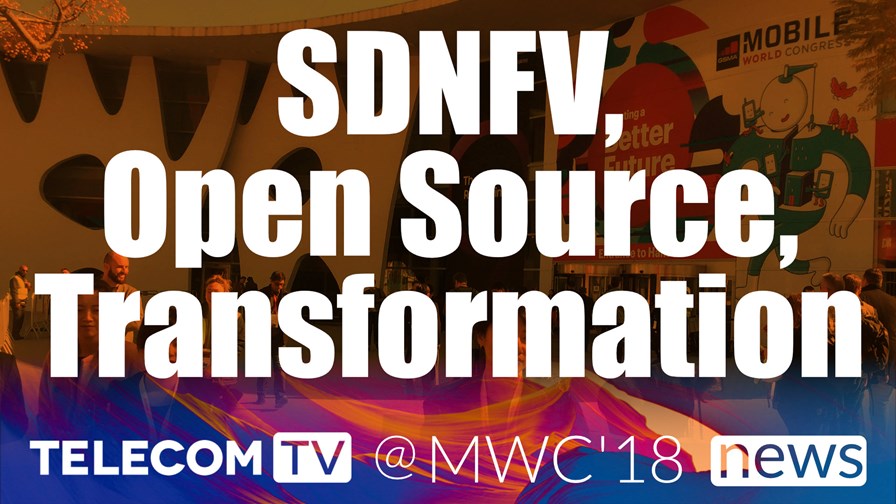 The Open RAN (ORAN) Alliance formed to lever open 5G for 'other' technologies?
Cross-industry group formed to foster vertical industry support via 5G Slicing
The GSMA's get rich slow scheme
Automating MANO for global operators
The Open RAN (ORAN) Alliance formed to lever open 5G for 'other' technologies?
Big news today. Several large telcos have announced the merging of the xRAN Forum with the C-RAN Alliance to form a world-wide, 'carrier-led' effort to push more openness into the radio access network of the next-generation wireless systems. AT&T, China Mobile, Deutsche Telekom, NTT DOCOMO, and Orange today jointly announced the creation of the ORAN Alliance.
ORAN will combine and extend the efforts of the C-RAN Alliance and the xRAN Forum into a single 'operator led' effort.There are two main ideas here: evolving the radio access networks to make them more open and smarter than previous generations by using real-time analytics for machine learning systems and artificial intelligence. Secondly, to equip virtualized network elements with open, standardized interfaces through ORAN Alliance reference designs. The group wants to bring in technologies from open source and open whitebox network domains along with practises like maximising COTS hardware and merchant silicon, minimizing the proprietary and exploring open source. These are all live trends in the SDN/NFV movement next door in the fixed network.
"To take full advantage of the flexibility of 5G, we have to go beyond the new radios and change the overall architecture of the end-to-end system," said Andre Fuetsch, President AT&T Labs and Chief Technology Officer. "Open modularity, intelligent software defined networks, and virtualization will be essential to deliver agile services to our customers. ORAN will accelerate industry progress in these areas."
Cross-industry group formed to foster vertical industry support via 5G Slicing
The 5G Slicing Association has been formed by China Mobile, Deutsche Telekom, Digital Domain, Fraunhofer FOKUS, GE, Huawei, CEPRI of SGCC, Tencent, TIM and Volkswagen.
The idea is to address 5G requirements from a vertical industry point of view. The members say that exploring application scenarios with 5G using network slicing puts you well on the way to defining new business models. The initiative will study key technical issues, cooperate with slicing related standards development organizations (SDOs) and foster test beds and trials to verify 5G network slicing capabilities.
By adapting the 5G network to different business needs, network slicing has the potential to open up new technological and business opportunities for both the ICT industry and other vertical industries, the association claims.
The GSMA's get rich slow scheme
It's not specifically SDNFV, but if all goes to plan it will become one of those 'easy-to-manage, easy-to-evolve' services that telcos will run as virtualized applications on their next generation infrastructure... if they aren't already.
We're talking Rich Communication Services (RCS), the telco service that is supposed to pick up the messaging market where plain old texting left off and wrestle messaging and its 'rich' features back off the Internet players. Except it hasn't.
Instead, messaging and chat have blossomed on social media platforms, in particular on WhatsApp, Snapchat and Facebook, which have implemented group chat, file attachment, and videos emojis, etc etc. Of late, of course, voice and video communications are up and away as well. Rich indeed.
For the GSMA though, "RCS continues to experience organic growth around the world, with 47 operators in 34 countries having launched services to date." Actually that last quote was from our coverage of MWC exactly two years ago, and 47 operators in 34 countries was not a great tally then.
Two years later the GSMA is playing up its numbers again, this time it's engineered an uptick in the number of telcos actually linking their networks up so that users can exchange rich messages with subscribers to other networks.
It says América Móvil, Rogers Communications and Sprint have interconnected their networks across the Americas, while Deutsche Telekom, Telenor Group, Telia Company and Vodafone Group have interconnected in Europe, enabling subscribers in these regions to access advanced Rich Communications Services (RCS) across 22 networks in 17 countries. The upgraded service will enable users to enjoy enhanced messaging services such as chat, group chat and file share amongst many others.
So as far as linking is concerned it's got to 22 network across 17 countries. Still not a great tally for an initiative that was kicked off in 2008. Playing the long game is probably admirable but 10 years is a very long game in this business.
Automating MANO for global operators
Metaswitch and cloud native orchestration specialist Cloudify are partnering to automate NFV management and orchestration (MANO) for global operators. Under their agreement, Metaswitch will OEM Cloudify's virtual network functions management (VNFM) capabilities in delivery of its own VoLTE TAS, vSBC and vIMS VNFs and the two companies are collaborating closely in customer engagements, bridging gaps in operators' NFV MANO systems.
Cloudify is a TOSCA-based open source cloud orchestration platform. It helps operators, Telcos, and enterprises perform a rapid transition from non-virtualized appliances to virtualized, and ultimately a cloud-native one with full lifecycle management and orchestration as well as service function chaining.
Cloudify orchestration is building an ecosystem of open VNFs, and has a track record of delivering open vCPE and open vIMS solutions, as well as edge computing and network orchestration to some of the largest global carriers and enterprises.
Email Newsletters
Stay up to date with the latest industry developments: sign up to receive TelecomTV's top news and videos plus exclusive subscriber-only content direct to your inbox – including our daily news briefing and weekly wrap.