What's up with… India and the US, Telecom Italia, private 5G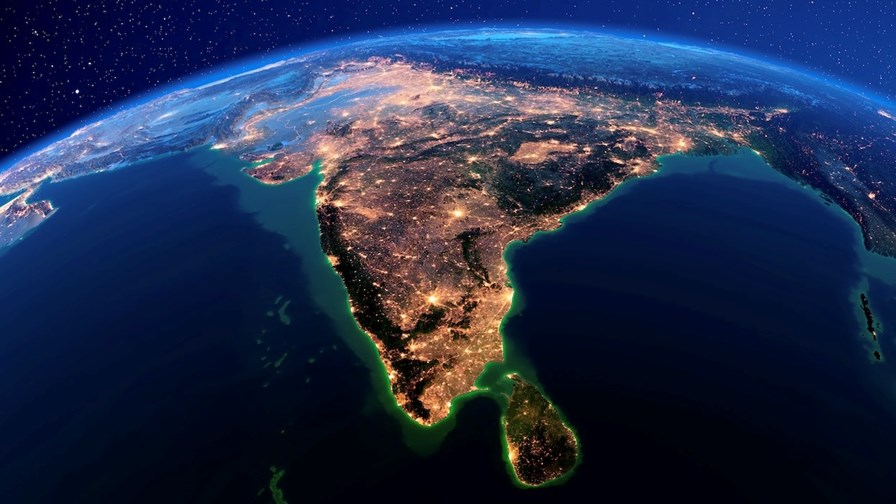 India and the US join forces on Open RAN and 5G/6G
Telecom Italia develops smart city models
Switzerland is to issue licences for private 5G networks
In today's industry news roundup: India and the US team up on Open RAN developments and 5G/6G R&D; Telecom Italia pitches its smart city vision to local governments; Swiss authorities make plans for spectrum suitable for private 5G networks; and more!
The US and India are set to collaborate on Open RAN and 6G developments in the coming years following announcements made to coincide with the G20 meeting that was held in New Delhi over the weekend. The US government announced that the two countries "share a vision of creating secure and trusted telecommunications, resilient supply chains, and enabling global digital inclusion," and that two joint task forces have been created to focus on Open RAN and 5G/6G research and development. "Public-private cooperation between vendors and operators will be led by India's Bharat 6G Alliance and the US Next G Alliance. Both countries are partnering on Open RAN field trials and rollouts, including scaled deployments, with operators and vendors of both markets," noted the US government. The Bharat 6G Alliance, which was launched in July after India's prime minister, Narendra Modi, unveiled the country's 186-page Bharat 6G Vision Statement in March, issued a statement about its memorandum of understanding (MoU) with the US Next G Alliance and their particular focus on 6G R&D.
Still with India, AI chip giant Nvidia has published a blog outlining why it believes India is set to embrace AI "on an enormous scale". The blog followed separate announcements made by Nvidia about its partnerships with Reliance Jio, India's largest mobile operator, and conglomerate Tata Group. "I think this is going to be one of the largest AI markets in the world," stated Nvidia founder and CEO Jensen Huang during his visit to India late last week. "AI could be built in India, used in India, and exported from India," he added.
TIM Enterprise, the business division of Telecom Italia (TIM), has joined forces with the National Association of Italian Municipalities (ANCI) to develop technologies for smart and sustainable cities. At an event held in Milan, the duo outlined a smart city model that creates more "liveable, sustainable and safe urban spaces thanks to new technologies that also enhance the rich cultural and artistic heritage", and shook hands on running a series of events to present new technological innovations to local governments across Italy. According to TIM's own estimations, investments in ICT solutions for smart cities will grow to around €1.6bn by 2027, with applications based on 5G, internet of things (IoT) and artificial intelligence (AI) expected to reduce city traffic costs by as much as €6.5bn and to cut costs related to urban pollution by more than €400m between 2023 and 2027. The savings are expected to be brought about by enhanced planning of the public and private transport systems, while the changes will help the tourism industry and optimise public services. TIM also claimed that the new technologies will mean a potential reduction of 650,000 tonnes of carbon dioxide emissions per year. Find out more.
Switzerland's telecom regulator, the Federal Office of Communications, is to issue licences for spectrum in the 3400-3500 MHz range from 1 January 2024, which can be used for private 5G networks. The regulator made it clear in this announcement (in German) that the networks are to be used by businesses, universities and other organisations only for internal communications, and not used to offer commercial services to third parties, and that the spectrum cannot be used "for long-range radio applications, such as controlling self-driving vehicles or providing coverage in urban areas."
Deutsche Telekom (DT) has secured an approval by Gematik, the German national agency for the digitalisation of the healthcare system, to use its digital identity service for people insured by Barmer, a public health insurance provider in Germany. This is the first health ID system approved by the authority, allowing the telco to introduce its identity service for 8.7 million policyholders from 1 January 2024. DT's system will allow users to log in to healthcare-related apps to access information, such as digital prescriptions and electronic patient files, via their smartphones. The solution has been developed by DT's enterprise services division T-Systems and the operator has confirmed that data cannot be viewed by third parties, including T-Systems itself, as the information is encrypted. The German operator is also conducting digital identity field tests in Germany, France, Austria, Poland, the Netherlands, Greece and Ukraine. Read more.
The rich communications services (RCS) messaging standard is set to experience a period of growth and is expected to surpass 1.1 billion global active users in 2024, according to new data from Juniper Research. In 2023, the number of people using RCS-enabled services is expected to hit 930 million in total. Although RCS is still not supported by iOS devices, the analyst firm predicted that 50% of all mobile subscriptions around the world will be capable of receiving RCS business messages next year. According to the company's report, rising adoption of communications platforms, such as communications platform-as-a-service (CPaaS), will be the main driver for enterprises using operator-led RCS channels for "rich business messaging" services, which include chatbots and payments. RCS is also set to unleash new use cases, such as conversational commerce, but is not expected to "cannibalise existing SMS traffic". The messaging protocol is expected to bring more than $15bn in additional revenue for operators between 2024 and 2028, with North America generating 36% of this figure. Find out more.
- The staff, TelecomTV
Email Newsletters
Sign up to receive TelecomTV's top news and videos, plus exclusive subscriber-only content direct to your inbox.