What's up with… Nvidia & Reliance Jio, Altice, Zeebu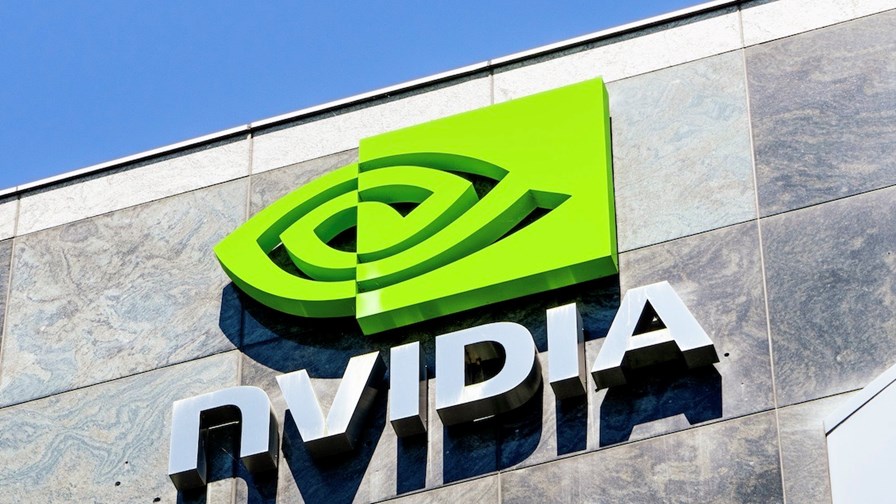 AI chip giant teams up with India's mobile leader
Altice is selling assets to reduce its debt pile
Telecom settlements startup raises $25m
In today's industry news roundup: Leading AI chip company, Nvidia, has teamed up with India's largest mobile operator, Reliance Jio, to take AI-enabled applications and services to the world's most populous country; Patrick Drahi is looking to sell parts of his Altice empire to pay off some debt; blockchain-based settlements platform startup Zeebu has raised $25m to fuel its growth; and more!
AI chip giant Nvidia and the parent company of India's leading mobile operator Reliance Jio, Reliance Industries, have announced a "collaboration to develop India's own foundation large language model trained on the nation's diverse languages and tailored for generative AI applications to serve the world's most populous nation." The companies say they will team up to "build AI infrastructure that is over an order of magnitude more powerful than the fastest supercomputer in India today." The AI infrastructure will be hosted in AI-ready computing datacentres managed by Jio, which is already using Nvidia's technology for its AI efforts. "The global AI revolution is transforming industries and daily life. To serve India's vast potential in AI, Reliance will create AI applications and services for their 450 million Jio customers and provide energy-efficient AI infrastructure to scientists, developers and startups across India," noted Nvidia. Read more.
Patrick Drahi's Altice is scrambling to sell a range of telecom and digital infrastructure assets in order to raise €3bn ($3.2bn) that can be used to reduce the enormous debt pile across the international telecom, cable and media group, which currently stands at about $60bn, Reuters has reported. Altice is close to securing a deal to raise about €1bn from the sale of its French datacentres to Morgan Stanley, is on course to sell some assets in Portugal, and is also exploring the potential of selling stakes in some of its group companies, including SFR, the second-largest communications service provider in France. Altice France CEO Arthur Dreyfuss reportedly told an employee representatives meeting on Thursday that financial advisers had been hired across all of the company's operating markets to explore ways to raise capital, including via the sale of equity stakes, according to Bloomberg. Billionaire Drahi is a serial investor who has been in the headlines recently for investing in UK national telco BT, in which he currently holds a 24.5% stake, and also for a corruption scandal involving his business partner and Altice co-founder Armando Pereira, who was arrested in July.
Zeebu, a Dubai-based startup that is developing a blockchain settlement solution for the wholesale voice services market, has raised $25m in funding from a number of investors, including Bankai Ventures. "Our mission is to empower the telecom carrier industry with cutting-edge blockchain technology and innovative loyalty solutions," noted the company's founder Raj Brahmbhatt. "This significant funding milestone brings us one step closer to realising that vision, and we are excited to drive positive change in the industry… Our mission is to empower the telecom carrier industry with cutting-edge blockchain technology and innovative loyalty solutions," added Brahmbhatt. The company says it has struck strategic partnerships with several wholesale service providers, including Hayo Telecom, Axistel FZE, Qatama, BBT Voice, Broadband Telecom, BridgeVoice, and Novatel. The issue of settlements in the wholesale sector has long been a thorny one, beset with long and often manually intensive processes that have left all in the value chain dissatisfied. Using blockchain, which provides a single source of truth for such transactions, has been mooted as an option for wholesale telecom settlements for a few years already, with ClearX the company most often associated with efforts by international operators to find a blockchain-based settlements solution – see Telco blockchain trial deemed a success, more partners wanted.
As we noted yesterday, activity in the digital support services (DSS) sector is ramping up as the major telecom software firms prepare to head to Copenhagen for the TM Forum's DTW event (19-21 September). If you want to know what's worth checking out at the event, how the agenda aligns with the needs of the industry (much more than it used to) and why the event is one of the most important in the telecom event calendar year, check out the latest podcast from the team at Appledore Research.
Just days after UScellular's parent company, Telephone and Data Systems (TDS), announced that the US mobile operator was effectively up for sale, Mike Sievert, the CEO at T-Mobile US, has set M&A pulses racing by failing to rule out a possible bid for the rural service provider during a presentation at the Goldman Sachs Communacopia and Technology Conference, according to The Desk.
AT&T's CEO John Stankey has reminded the sector, and investors, of the operator's fibre broadband and 5G plans during a presentation at the same Goldman Sachs conference. He noted that AT&T plans to pass more than 30 million consumer and business customer locations with fibre broadband access lines in its traditional 21-state fixed line service area by the end of 2025, while pursuing additional fibre broadband opportunities outside its traditional service area through its Gigapower joint venture with BlackRock. Stankey also pointed out that AT&T has the opportunity to further expand its fibre rollouts, both inside and outside its traditional service areas, through the more than $40bn available via the Broadband Equity Access and Deployment (BEAD) Program. As for its 5G network, it currently reaches about 290 million people, including 175 million people with 5G+, the operator's term for the 5G services delivered using its midband 5G. It expects to deploy 5G+ to 200 million people by the end of this year.
Nordic network operator GlobalConnect has appointed Marie-Josée Leblond as its new group chief information officer (CIO) with effect from 2 October. Leblond joins from Finnish systems integrator and IT services firm Tietoevry, where she held various roles before becoming head of user experience services. Previously, she spent 25 years at Ericsson, in positions such as head of product line unified data management and head of solution area support processes and IT platforms. "Embarking on this journey to shape Global Connect's technological landscape and drive its digital transformation strategy, fills me with a profound mix of excitement and determination," she noted Leblond. Per Morten Torvildsen, executive VP at the operator's NetCo (wholesale) division, which was formed as part of an operational restructuring process last year, noted: "Marie-Josée brings a blend of international experience, innovation, and a truly customer-centric approach as our new CIO, leading our IT department across the group. Being in such an exciting stage of our growth and development journey, her forward-thinking approach is perfectly timed. I'm very excited to welcome her to the GlobalConnect family, to continue elevating and lifting our IT strategy and execution to the next level." Read more.
Private equity firm KKR has provided UK broadband service provider TalkTalk with a three-year £75m credit facility, replacing a similar arrangement that was expiring. "We are pleased to use our experience in receivable financing globally to support TalkTalk with capital that will help the company continue to grow and connect consumers and businesses across the United Kingdom," stated Giacomo Picco, a managing director at KKR. TalkTalk is often linked to potential M&A deals, the most recent of which involved the break-up of the company into separate units to make it easier to offload them and the associated potential sale of part of its enterprise services division to Sky.
- The staff, TelecomTV
Email Newsletters
Sign up to receive TelecomTV's top news and videos, plus exclusive subscriber-only content direct to your inbox.