Finnish group plans to get through to verticals to flog them 5G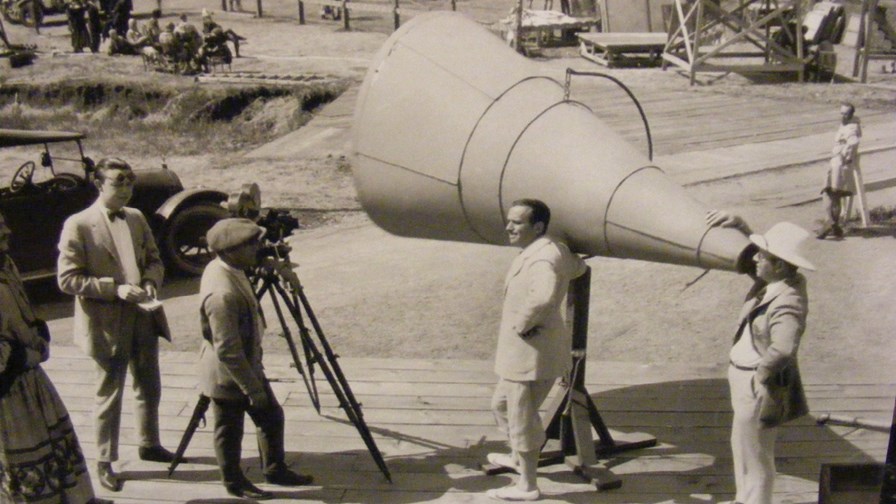 Group led by Nokia Bell Labs has established a collaboration project called WIVE (WIreless for VErticals)
Wants to see new types of industries gain competitive advantage from 5G
WIVE is thinking through to how the technology might be applied in each vertical to produce new business models
One of problems concentrating minds in the mobile industry is how to ensure it can engineer and market a set of generic mobile services across a full and growing range of verticals - each with its own peculiarities and price sensitivities. Can it be done?
If anything the verticals are getting thinner and taller by the week and some of them are even being measured up with 'non-standard' (ie non 3GPP standard) solutions.
Last week we reported on the GSMA's distress at apparently being ruled out of contention when it came to providing the short range radio communications for Europe's Cooperative Intelligent Transport System (C-ITS). Instead an IEEE radio standard, 802.11p, is in the frame (see - GSMA is 802.11p'd off: wants technology competition for Europe's Cooperative Intelligent Transport System)
Today we also report on what could be a big boost for LoRa, the non-3GPP low power, WAN technology for IoT. In the US cable companies are apparently planning to embed LoRa in its cable home gateways and that could be a huge challenge to NB-IoT (the cellular LPWAN technology).
This potential fragmentation wasn't what the mobile industry had in mind when it launched its 5G standardisation programme. The idea was to gather as many applications and verticals under a single umbrella using - as much as possible - licensed spectrum.
Perhaps partly to improve things and get more effective and informed buy-in from verticals, an industry group led by Nokia Bell Labs has established a collaboration project called WIVE (WIreless for VErticals) to make it possible, it says, for new types of industries to gain competitive advantage from the latest wireless technologies, especially 5G.
The project is to run for two years and is co-funded by the Finnish Funding Agency for Innovation (Tekes), and it's lined up a range of big companies and Finnish academic organisations to add weight to the project. Nokia, Teleste, Telia, ABB, Cargotec Kalmar, Finnish Broadcasting Company (Yle), Digita, regulator FICORA, key Finnish universities and the VTT Technical Research Centre of Finland are all involved.
- The vertical sectors being targeted are:
- Media and entertainment (M&E)
- Machine-type connectivity for application areas, including:
·Ultra Reliable Low Latency Communications (URLLC), serving sectors like smart grids and remotely controlled machines
· Massive Machine Type Connectivity (mMTC), allowing a high number of devices to be connected with limited cost and energy consumption.
WIVE says it aims to develop concepts and enable technologies, as well as to test and experiment new vertical services offered by 5G. These new communication services have versatile requirements for reliability, latency, data rates, security and availability and WIVE will set out to demonstrate that they can all be met flexibly and cost-effectively with future 5G networks in particular.
"The WIVE project implements vertical service pilots based on industry driven use cases on the top of 5GTNF testbeds (e.g. TAKE-5 and 5GTN+), and tests new vertical services and applications in a realistic testing environment (out of the laboratory) to discover possible technical and business opportunities and constraints associated with new technologies to speed up the roll out of new 5G vrtical services," the organisation claims.
WIVE is even thinking through to how the technology might be applied in each vertical to produce new business models for the companies involved. WIVE is going to take content consumption patterns and routines among end-users into account when exploring new business opportunities and scenarios for 5G.
"Industry collaboration is essential in fostering innovation around 5G, and for enabling different industries to take full advantage of the faster connections that 5G promises," said the industrial coordinator of the project, Mikko Uusitalo, head of wireless advanced technologies research at Nokia.
"Nokia Bell Labs has a strong focus on ultra reliable, low latency communications targeting new wireless communication systems for verticals, and the WIVE project provides us with greater insight into the requirements and opportunities for experimentation to test our solutions."
None of which is a guarantee that WIVE is necessarily out to exclusively support telco service marketing. Nokia has spoken before about the increasing comms buying power of adjacent (to telecoms) sectors and the growing propensity of the companies in them to build their own facilities and market their own services. In fact Nokia has expressed the hope that it will be in there making sales to the adjacencies in the near future as telecoms spending flattens out.
To take just the example of the media and entertainment sector: there is evidence that content owners are increasingly likely to stream direct to their own customers across the Internet to both fixed and mobile users, cutting out the video/TV channel provider (often a telco). It was a move Disney made last month and others are expected to follow.
The only certain thing is that there will be an upsurge in disruptive business models to take advantage of the increasingly flexible network technologies and services currently being readied, including 5G.
Email Newsletters
Sign up to receive TelecomTV's top news and videos, plus exclusive subscriber-only content direct to your inbox.