VMware stakes major claim on telco NFV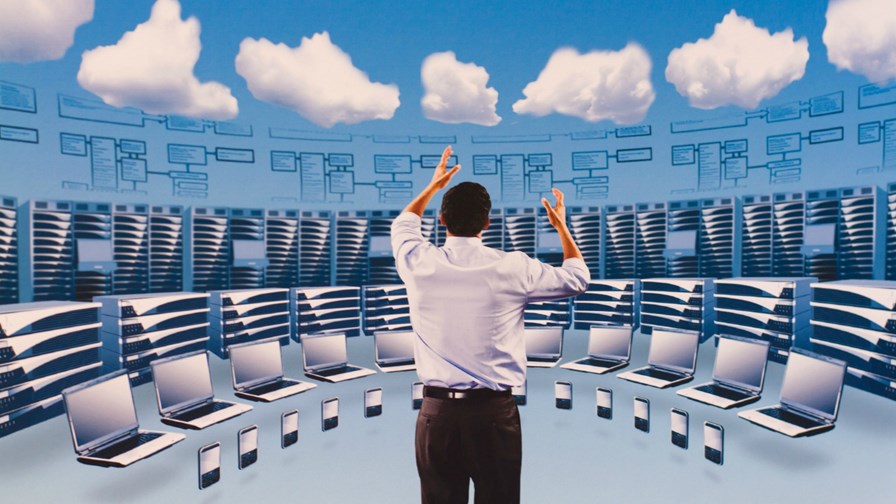 VMware Integrated OpenStack-Carrier Edition claims:
Enhanced VNF Performance along with
Dynamic Scaling, Multi-Tenancy, and Cloud Resource Reservation
VMware has topped a flurry of announcement at its own VMworld event in Barcelona by announcing 'VMware vCloud NFV-OpenStack Edition' which lays out what VMware sees as a claim to a pivotal position in the fast-evolving carrier NFV stack.
It claims the telco-targeted solution represents the fastest path to deploying NFV services on OpenStack.
"We are... providing what nobody else has in the market: the most reliable and rich NFV infrastructure based on VMware's industry-leading virtualization software combined with the openness of standard OpenStack to be optimized with carrier extensions," says Gabriele Di Piazza, vice president of solutions, Telco NFV Group, at VMware.
VMware has also announced that Vodafone has selected VMware to support its global roll out of NFV; and Dell EMC and VMware introduced a new pre-integrated and pre-validated NFV Solution that is 'OpenStack Ready.'
Tuned for Carrier Requirements
VMware says vCloud NFV-OpenStack brings native support for container-based Virtualized Network Functions (VNF) through integrated container management, enabling VM and container-based VNFs to run on a single VIM. The solution gives CSPs tools to deploy NFV networks including:
Multi-Tenancy and VNF Resource Reservation: provides resource-level tenant isolation and guaranteed resource availability for each tenant, enabling CSPs to deliver on infrastructure SLAs while securing tenants within the network and improved capacity planning.
Dynamic and Elastic Scaling of Network Resources: allows CSPs to create elastic service constructs that can scale network functions up or down, in and out based on usage patterns in order to respond to real-time network traffic conditions. This enables optimal resource management and lowering of capital and operational costs.
Enhanced Networking Support and Platform Awareness (EPA): delivers carrier-grade, low latency data-plane performance, enabling CSPs to maintain network performance to deliver a high subscriber Quality of Experience while optimizing resource utilization through supported methodologies such as CPU Pinning, fine-grained NUMA placement settings, support for multiple NIC types and Single Root I/O Virtualization (SR-IOV).
VMware vCloud NFV OpenStack further offers CSPs:
Simplified OpenStack Installation and Deployment : VMware Integrated OpenStack-CE allows templated install and deployment of a complete OpenStack Infrastructure within the VMware vSphere® Web Client, leveraging advanced management capabilities through vCenter.
Seamless OpenStack Upgrade Experience: Control Plane and Data Plane separation allows for zero network services downtime and service continuity during the OpenStack upgrade process. CSPs can keep up with the pace of innovation through fast upgrades and patching.
Integrated Operations Management: through unique NFVI operational automation and Ceilometer integration, along with proactive and predictive analytics, issue isolation, root cause analysis and fast remediation capabilities. VMware vRealize Operations Manager, Log Insight, Network Insight integrated within vCloud NFV-OpenStack, provide operations monitoring, analytics, and a remediation platform via a single pane of glass that reduces operational costs through fast Mean-Time-To-Understand and Repair (MTTU/MTTR).
Email Newsletters
Sign up to receive TelecomTV's top news and videos, plus exclusive subscriber-only content direct to your inbox.