Zero rating video content has adverse effects, claims study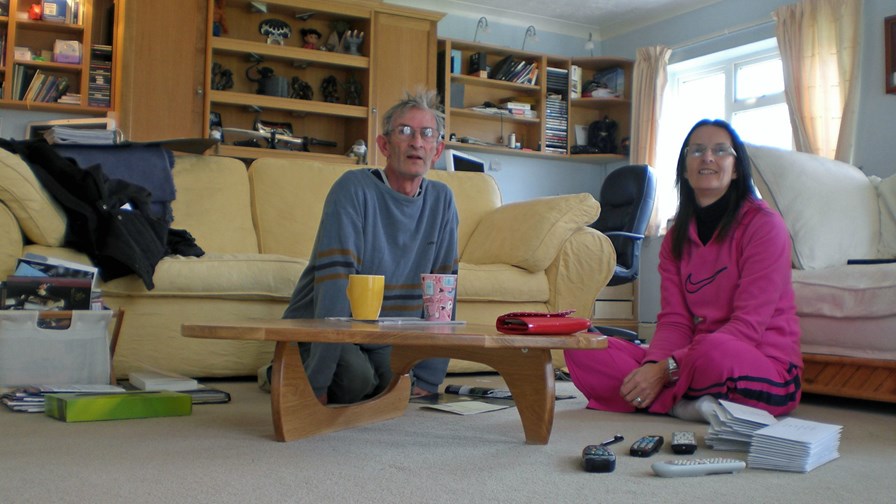 Users think they're getting free data - they aren't
Many national regulators are simply ignoring zero rating, so no enforcement, no fines
However it's early days; more study is required to assess harm
A new study into the effects of zero rating mobile or fixed broadband in the European telecoms market, by an outfit called Epicenter, has come to the unsurprising conclusion that the business model gives with one hand and takes away with the other as far as the user is concerned. And the overall effect is adverse.
Zero rating (or differential pricing practices) is not supposed to happen in the EU but where it does users are demonstrably worse off, the report finds. Not only does zero rating sting users in their wallets, it will, if it continues and intensifies, rob them of 'choice' in entertainment programming and applications.
By gouging huge chunks out of what was once the neutral internet level playing field, zero rating will create a serious structural disadvantage for competitive internet-based content providers.
What is it?
Zero rating is where a data cap is set up to exclude the possibility of viable full-on video or music streaming (if there's no cap or data volume charging there's no advantage to zero rating). Thus enabled, the network operator arranges zero rated content paid for (usually) by the upstream content provider.
The brilliance of this little trick is that the zero rating offer can be presented to the user as 'free data'.In reality it's just the lifting of a needless surcharge (Oh dear, the ways we fool ourselves if we think there's a bargain going). It's generally agreed that there's seldom any technical need for capping, especially on a fixed broadband service.
The report, from Vienna-based Epicenter, sets out to review the first two years of EU net neutrality enforcement. Under the current set-up the EU has offered Net Neutrality guidelines and objectives and it's up to the NRAs (national regulatory authorities) to further define and enforce the rules.
Epicenter says it's undertaken a complete survey of differential pricing practices (DPP) in the European Economic Area (EEA) and the results are not good. It reports that during the first two and a half years of the European net neutrality rules being in force, zero rating and other forms of DPP have spread into all but two EU countries.
The problem is that many national regulators are simply swerving around the EU regulation by failing to assess and intervene where violations are taking place. This is doubly galling because the EU grants the NRAs the ability to fine operators up to 10 per cent of their revenues if found at fault, but many are simply ignoring the requirement and are neither investigating or imposing any penalties.
So does it matter?
The argument has always turned on this point. The big ISPs say users like zero rating, so why should they be deprived of it? Net neutrality advocates say it distorts the market and gives the dominant players yet another way of staying dominant.
Now Epicenter says its survey has given its researchers proof of the harms.
"Using our data, we can show how these commercial practices have a negative impact on the digital single market by hindering the provision of services from one European country into another." claims the report. "We present evidence of how large internet companies from the USA are favoured by these commercial practices by telecom companies.
"Secondly, we highlight the privacy implications of these practices in providing evidence on how they rely on privacy-intrusive detection methods that monitor user behaviour and make use of deep packet inspection technology.
"We also release economic analysis assessing the impact of practices like zero-rating on the price of mobile data volumes in a country. This analysis shows that zero-rating coincides with a more negative development of the price of mobile data volumes.
"In conclusion, where we found statistically significant results, these confirmed the initial hypothesis: the existence or introduction of zero-rating offers is associated with markets which exhibit price developments that are adverse to consumers. However, since zero-rating offers are now prevalent in almost all EU countries this analysis cannot be extended into the future. The overall increase in differential pricing offers might prolong or even strengthen the effect. Further analysis on an operator-by-operator basis would therefore be advisable. "
The full report with loads of detail, can be downloaded: The Net Neutrality Situation in the EU Evaluation of the First Two Years of Enforcement
Email Newsletters
Stay up to date with the latest industry developments: sign up to receive TelecomTV's top news and videos plus exclusive subscriber-only content direct to your inbox – including our daily news briefing and weekly wrap.