Urban-scale 5G testbed will perform first consumer-focused 5G trials, and more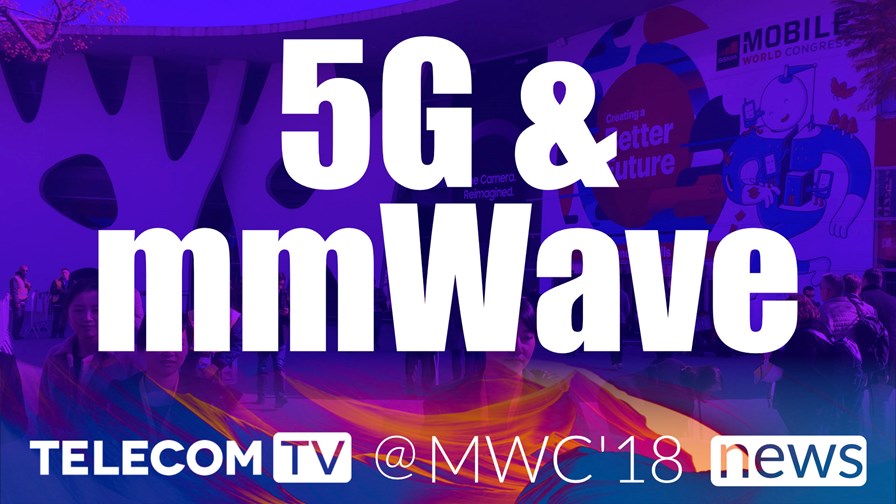 Urban-scale 5G testbed will perform first consumer-focused 5G trials
ADVA demos multi-layer network slicing and assurance for 5G
Microservices for the 5G core
European H2020 Project Flame has launched the first urban-scale 5G testbed for future open media internet trials, it's been announced at MWC. The testbed will enable the first consumer-focused, real-life trial of 5G technologies.
"The Flame project offers groundbreaking and unique technologies setting this 5G testbed apart from all that have come before it," said Dirk Trossen, FLAME's Technical Manager and Senior Principal Engineer at InterDigital, whose FLIPS platform will support the future media internet trials. Developed by InterDigital, FLIPS is modeled after prototype efforts from two other H2020 collaborative research and development projects, POINT ("iP Over IcN - the betTer IP") and RIFE (aRchitecture for an Internet For Everybody). It optimizes the delivery of service requests on top of emerging programmable infrastructures, while providing the desired quantitative and qualitative benefits (such as low latency, much higher bandwidth, lower costs and improved security) for novel 5G services.
The FLAME project initially launches in the smart cities of Bristol and Barcelona with plans to expand to cities across Europe through a €2 million program of open calls. The program will allow players from the creative industries, telecommunications industries and smart cities to run 5G trials at urban-scale that improve experience for consumers, reduce the complexity of media service development and reduce the cost of delivering personalized on-demand content.
The FLAME project is led by a consortium of twelve partners including University of Southampton, InterDigital Europe, Atos Spain, i2CAT, University of Bristol, Nextworks, Martel Innovate, VRT, The Walt Disney Company, ETH Zurich, Institut Municipal d'Informatica de Barcelona, and Bristol is Open.
Attendees of Mobile World Congress can see the platform and learn more at InterDigital's pavilion in Hall 7, Stand 7C61. For more information, please visit http://ict-flame.eu.
ADVA demos multi-layer network slicing and assurance for 5G
ADVA and BT are hosting a joint demo at MWC to showcase end-to-end, multi-layer transport network slicing and assurance. The demo seeks to illustrate how edge computing and network slicing techniques can enable emerging 5G applications, including of course use cases that require ultra-reliable low-latency communications (uRLLC), such as autonomous vehicle control. With 5G connectivity expected to launch in 2019, there is now an urgent need to develop new transport networking technology that can meet cost, efficiency and flexibility requirements. The companies claim the showcase marks the first step in a long-term research collaboration focused on network slicing implementations. Technology partners in the demo include 6WIND, Accelleran, Athonet, Lumina Networks, Mavenir and Spirent.
"By showcasing transport network slicing within an SDN-controlled infrastructure, we're paving the way for 5G to support different use cases on a common infrastructure that could enable anything from self-driving cars to the massive machine-type communication (mMTC) needed for billions of IoT devices," said Anthony Magee, director, business development, ADVA. "That means multiple network allocations using the same physical infrastructure can be delivered in parallel, not only in the radio access network (RAN) and mobile core network but also across transport and infrastructure resources. This technology will be vital for generating the flexibility and agility needed to bring incredible 5G applications to life," he claimed.
The showcase reveals how virtual network functions (VNFs), such as evolved packet core components and virtual RANs, can be hosted at the network edge. Removing baseband units from cell sites and hosting them on virtual machines running in the cloud dramatically reduces latencies, complexities and time to market, and empowers operators to roll out higher density networks.
The demo also highlights how network slices can span across multiple operators' domains. This enables third-party transport network providers to offer fronthaul, backhaul and core connectivity services as well as edge compute capabilities supporting the same slicing techniques as the overall transport architecture. To achieve this, the demo features assurance and monitoring of individual slices and underscores how orchestration technologies are required to compose them end-to-end.
ADVA's G.metro plays a key role in the showcase. This directly distributes DWDM wavelengths to remote radio heads for significantly improved economic efficiencies in optical access networks.
Microservices for the 5G core
China Mobile and Huawei have demonstrated what they claim is the the world's first microservice-based 5G core network constructed on top of a service-based architecture (SBA).
Huawei believes that the 5G core is best broken into microservices to achieve 5G standalone operation - the approach meshes well with dynamic network slicing because each slice can be served with a particular microservice or set of microservices, so that scaling and upgrades can be performed independently for each microservice.
This demonstration unveils a service-based interface that complies with HTTP2.0 protocol, and microservice lifecycle management. In addition the implentation will load third-party apps and perform service switching.
"A well-functioning 5G network requires an E2E system and calls for well-proven 5G SA networking," says Zhang Tongxu, General Manager of China Mobile Research Institute. "China Mobile will continue to collaborate with partners along the industry chain to advance 5G development.
Email Newsletters
Stay up to date with the latest industry developments: sign up to receive TelecomTV's top news and videos plus exclusive subscriber-only content direct to your inbox – including our daily news briefing and weekly wrap.