IoT specialists are now playing a game of 'radio technology mix'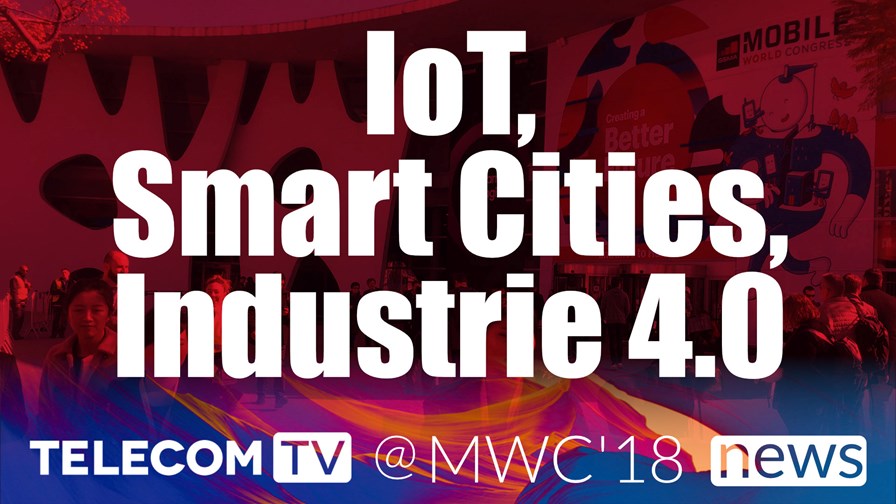 Instead of silos and talk of rationalisation, openness and interconnectivity were on display at MWC
Actillity IoT Labs to champion a mix of LoRaWAN, LTE-M and NB-IoT for device makers
Up to about now, IoT - on the network/connectivity side at least - has so often been a little battle of competing technologies. But at MWC this year we saw how much the inevitable multi-protocol thaw had advanced. Instead of silos and talk of rationalisation (ie knocking some of the competition out of the market), openness and interconnectivity seems to be going strong as a strategy.
As one example, Actility, the force behind Low Power Wide Area (LPWA) network technology, LoRa, has announced the opening of an IoT Lab in Paris where IoT developers can come and connect, test and prepare their devices and applications for market using the full range of IoT connectivity solutions - including LTE-M, NB-IoT and LoRaWAN powered by Actility's ThingPark Wireless Platform.
Actility's CEO Olivier Hersent says the move has already garnered support from a wide range of industry partners offering 3GPP-compatible network elements, modules and sensors. The Paris IoTLab, he says is the first of a number to be opened this year by Actility in partnership with customers around the world.
"Our IoT Lab in Paris will offer local network coverage for testing LTE-M/NB-IoT and LoRaWAN devices," explains Olivier. "The lab is open to anyone interested in building applications and use cases or testing their devices/modules and real-world integration with cloud platforms such as Amazon AWS, Microsoft Azure and IBM Bluemix. In our quest to make the lab the best environment possible for our visitors, we're collaborating with a number of class-leading technology partners throughout the IoT value chain. The best technology is critical to enable our visitors to create and test the best solutions."
The main goal of the IoT Lab is to enable LoRaWAN, LTE-M and NB-IoT device makers to perform functional testing and application developers or end-to-end solution developers to provision IoT devices and route their data to cloud application using Actility's ThingPark Wireless developer platform. The lab will also be used to showcase applications and use cases leveraging both LoRaWAN and LTE side-by-side in a real deployment within a lab environment. Two different IoT network types can work together to complete an application.
"Actility's IoT Lab is exactly the kind of initiative developers need to help them deliver on the vast potential of low-power wireless access technologies," said Andy Odgers, Quortus Founder and CEO. "At Quortus, we're already seeing deployments in use cases such as factory IoT that use 4G LTE in concert with 5G-aligned core technologies like network slicing, to deliver the benefits of LPWA today. The flexibility and scalability offered by current and future network architectures means that innovation is restricted only by the limits of the developer's imagination."
SODAQ has been in IoT and LPWA since 2013 producing development boards like the SODAQ ONE and ExpLoRer. "People often ask me what LPWA technology is the best" says SODAQ's CEO Jan Willem Smeenk. "Well, each technology has its own advantages and disadvantages and we believe that there is a market for all of them, whether it is LoRa, NB-IoT or LTE-M. It is great that places like the Actility IoT Lab exist, so you can experience this at firsthand and to be able to test and compare. And we are delighted to have our developer boards available in this lab."
Email Newsletters
Stay up to date with the latest industry developments: sign up to receive TelecomTV's top news and videos plus exclusive subscriber-only content direct to your inbox – including our daily news briefing and weekly wrap.