What's up with… Canada, Unlucky Goldstar, Google/Oracle, US antitrust action?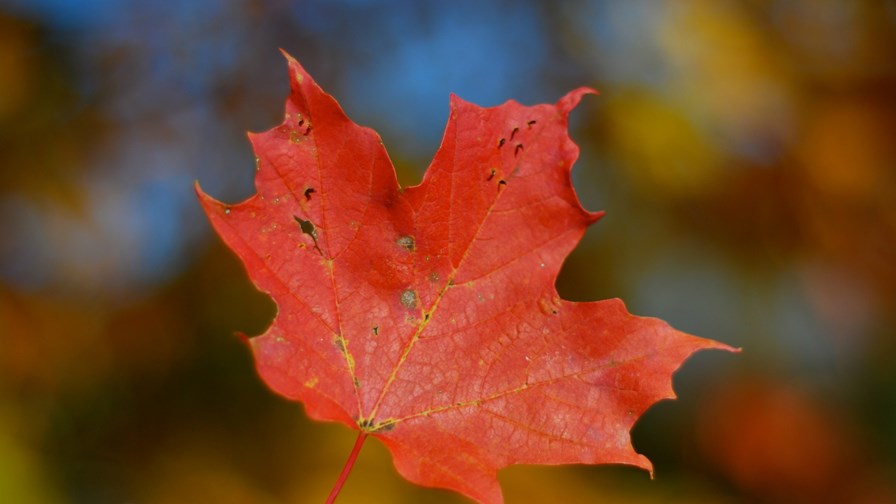 Canadian Wireless Telecommunications Association (CWTA) gilds the lilly

Unlucky Goldstar packs in its smartphone ambitions

Google wins long copyright fight with Oracle

Biden administration is running into ethical problems as it seeks antitrust expertise
Canada's CWTA gilds the lilly with partizan puffery
Talk about gilding the lily! Lobbying body, the Canadian Wireless Telecommunications Association (CWTA), yesterday got a piece of outrageous partizan puffery published in the Toronto Star newspaper claiming that "Canadian telecom providers offer some of the best and most affordable telecom services in the world." It must either refer to the Canada that exists in a parallel universe or because the opinion piece was submitted as an April Fool jape but was published four days later. Appearing under the byline of Robert Ghiz, the president and CEO of the CWTA, the piece claims that the country's mobile telecoms companies offer "superior value" and provide "more bang for their buck" to Canadian subscribers than do those unfortunates in other G7 countries! The evidence for this is cited from a NERA Economic Consulting report. In an earlier work the infamously expensive Canadian telco Telus commissioned NERA to make the case that a comparison of wireless tariffs is meaningless!
Opinions and reports from the Economist and big accountancy practice PwC are lionised in the piece while research from others including Cable.co.uk and Rewheel, that do not support the CWTA'a thesis, are dismissed as "misleading studies". Mr Ghiz opines.``While the studies [NERA et al] do not generate the same eye-catching headlines as those which misrepresent telecom prices in Canada, they offer a more meaningful consideration of affordability and value." He adds, "Making world-class telecommunications services available to all Canadians at affordable prices remains the focus of our members." Others, including countless outraged Canadian subscribers, venture to disagree. Whilst the quality of Canadian mobile services has improved in recent years, prices remain eye-wateringly high. Three operators, Bell, Rogers and Telus dominate a cosily uncompetitive market and provide 97 per cent of national coverage. They are amongst the most profitable telcos on the planet. What competition there is is small and regional. The 4th biggest Canadian carrier, Freedom Mobile, facing hostile opposition from the Big 3 players. has so far managed only to deploy coverage to some limited areas in Alberta, British Columbia and Ontario. It is notable, however, that those provinces with a good fourth carrier (such as Manitoba, Saskatchewan and Quebec) also have less expensive tariffs, and that includes the ones from Bell, Rogers and Telus. Unfortunately, what competition there is is further distorted because the Canadian government prohibits overseas companies from investing in the telecoms industry. As for the benighted subscribers in the other G7 countries, such as the UK, the reality is they pay very much less than US prices and US prices are always lower than Canadian tariffs.​
Not so Lucky for Goldstar. The world's former third-largest manufacturer of mobile handsets, LG, has bowed to the inevitable and has quit the sector. Once upon a time, the South Korean multinational electronics company "LG'' had another name; it was called "Lucky Goldstar". In 1952, in the aftermath of the Korean War, Lak Hui (pronounced "Lucky". See what they did there?) was the first Korean company to enter the plastics industry. It became Lucky GoldStar in 1958 as it went into electronics and the manufacture of TVs and other domestic products. In 1995 the company re-branded and re-named itself as LG and, moving into mobile telephony and introduced the world's first CDMA digital mobile handsets. LG launched its first Android smartphone in 2009 and later became known for quirky designs such as ultra-thin casings, ultra-wide angle camera lenses, the curved smartphone, "G Flex" and "Wing" a bizarre T-shaped device with swivelling screen that moved to one side to reveal a second, smaller screen. Why? Nobody seems to know. Handset sales figures, already lacklustre, declined further and losses mounted as the company faced recurrent hardware and software problems while failing to compete effectively with other manufacturers such as Huawei and Samsung who hacked away at LG's market share. The handset business lost US$4.5 billion over the last six year. Its share of the global handset market is just two per cent and last year the company shipped a mere 28 million phones. And so a chapter closes. LG will be out of the handset business completely by the end of July this year and will then "focus resources in growth areas such as electric vehicle components, connected devices, smart homes, robotics and artificial intelligence and business-to-business solutions, as well as platforms and services." It will also "leverage its mobile expertise and develop mobility-related technologies such as 6G". There'll probably be some LG smartphone inventory going cheap for a while, but who would buy a defunct brand?
Given the now central importance of APIs in the new world of telco cloud and digital services provision, those with long memories might recall the spat between Google and Oracle over whether Oracle (which had bought Sun Microsystems) could capitalise on its Java copyright by going after arch-enemy Google for using some of Java's API code when building Android. After extensive litigation the court found against Google and large sums (up to $8 billion) could subsequently have changed hands. But in a ruling yesterday, the Supreme Court reversed the original finding and found in Google's favour. That turned on a revised understanding of the 'ecosystem value' of APIs and stated that "Google's copying of the API to reimplement a user interface, taking only what was needed to allow users to put their accrued talents to work in a new and transformative program, constituted a fair use of that material. "Google copied only what was needed to allow programmers to work in a different computing environment without discarding a portion of a familiar programming language. Google's purpose was to create a different task-related system for a different computing environment (smartphones) and to create a platform — the Android platform — that would help achieve and popularize that objective."
In another part of the US legal forest, President Biden's administration is having trouble finding antitrust specialist lawyers for the US Department of Justice (DOJ), untainted by having represented 'big tech' critics in court in the past. According to Politico White House ethics officials are raising objections about DOJ antitrust candidates who have represented the critics of Apple, Google or Facebook. Politico reports that Justice Department ethics rules mean officials must avoid the appearance of loss of impartiality, and the Biden administration's own ethics pledge requires an individual to refrain from participating in any matter involving his or her former employer or clients for two years. These difficulties are in themselves testament to the sheer breadth and volume of complaints about tech company behaviour over several years.
Email Newsletters
Sign up to receive TelecomTV's top news and videos, plus exclusive subscriber-only content direct to your inbox.