Qualcomm friends Samsung to ease its anti-trust pressures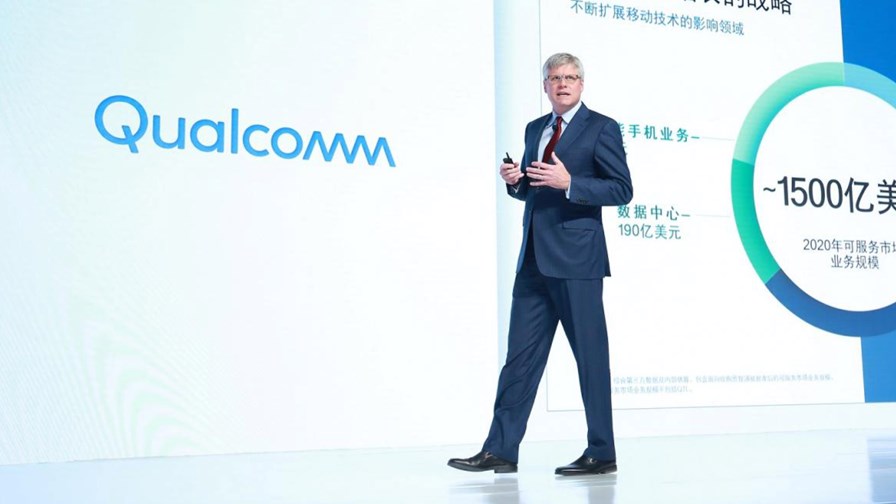 Qualcomm and Samsung announce expanded strategic relationship
The two companies amend long-term cross-license agreement
Samsung will withdraw its interventions in the Seoul High Court
Qualcomm incurs a $6 billion charge related to repatriation tax
Qualcomm has announced that it has signed a multi-year strategic relationship agreement with Samsung in various technology areas and across a range of mobile devices, expanding the companies' longstanding relationship as technology and business partners through the transition to 5G.
"The announcement today underscores the importance of our longstanding strategic relationship with Samsung in driving core mobile technology into many different segments," said Cristiano Amon, president, Qualcomm Incorporated. "As Qualcomm continues to lead the world to 5G, the opportunities between our companies are growing and this agreement sets us both on a path for continued success."
"We value our strategic relationship with Qualcomm Technologies," said T.M. Roh, EVP and head of mobile R&D, Samsung Electronics, "and look forward to working together to deliver leading technologies in the years ahead."
Short and sweet, but what does it mean? It needs to be considered alongside a second announcement between the two companies, whereby Qualcomm has expanded its global patent cross-license agreement (for what we believe is a five-year period) with Samsung covering mobile devices and infrastructure equipment. As part of this agreement, Samsung will be withdrawing its interventions in Qualcomm's appeal of the KFTC decision in the Seoul High Court.
"We believe this amended agreement provides the foundation for a long-term, stable relationship with Samsung following the KFTC (Korea Fair Trade Commission) investigation," said Alex Rogers, EVP and president, Qualcomm Technology Licensing. "With our portfolio of leading technology inventions, we are committed to driving growth for the global ecosystem and we look forward to an expanded business relationship with Samsung."
The outcome is that Qualcomm has just gained a friend (or bought a friend, it really does depend on whether or not Qualcomm had to significantly lower the licensing fees it charges Samsung). Not just any friend either, but a major player in mobile and – until now – another thorn in the side of Qualcomm's legal department.
As well as fighting battles in the US and Europe (the most recent being the European Commission's blockbuster $1.2 billion fine), it is fighting a third front in Asia. The decision by Samsung to withdraw its complaints in the Korean courts will be a huge relief to Qualcomm, but that doesn't mean the battle is over – the KFTC will likely continue its action, but won't be able to rely on one of Korea's largest companies to help it win. It is also unlikely, though, that Samsung will swap sides and defend Qualcomm.
The bottom line
So it's a win for Qualcomm and Samsung, but Qualcomm has many more battles still to fight. The announcements came on the same day that Qualcomm published its first quarter results. Whilst revenue was up one per cent year-on-year to $6.1 billion, operating income fell 96 per cent to effectively read zero, whilst a net income of $700 million in Q1 last year was wiped out into a $6 billion loss for this quarter.
"Our fiscal first quarter results reflect continued strong performance in our semiconductor business, as well as continued strength in 3G/4G handset ASPs," said Steve Mollenkopf, CEO of Qualcomm. "We recently detailed our roadmap for value creation, outlining the significant growth potential for Qualcomm as we enter the 5G world and our products and technologies expand into attractive new markets."
Reading the small print, Qualcomm confirmed that its Q1 results were "negatively impacted by our continued dispute with Apple and its contract manufacturers (who are Qualcomm licensees), as well as the previously disclosed dispute with another licensee." This continues to be very cryptic; Qualcomm has continuously refused to disclose the identity of this other licensee that has been withholding payments. There is speculation that the culprit is Huawei – which would be a good reason why the leading China smartphone vendor was not part of Qualcomm's new China-based 5G Pioneer initiative, launched last week. Despite this week's other news, the withholding licensee is highly unlikely to be Samsung.
As for the huge loss this quarter, this was actually down to a $6 billion charge, comprised of $5.3 billion related to the one-time repatriation tax on earnings and profits of US-owned foreign subsidiaries; $562 million resulting from the estimated impact of the re-measurement of US deferred tax assets and liabilities; and $86 million resulting from its decision to no longer indefinitely reinvest certain foreign earnings. Moving forward, Qualcomm is undertaking a plan to reduce annual costs by $1 billion.
Email Newsletters
Stay up to date with the latest industry developments: sign up to receive TelecomTV's top news and videos plus exclusive subscriber-only content direct to your inbox – including our daily news briefing and weekly wrap.