NEC develops public safety LTE technology for zero network coverage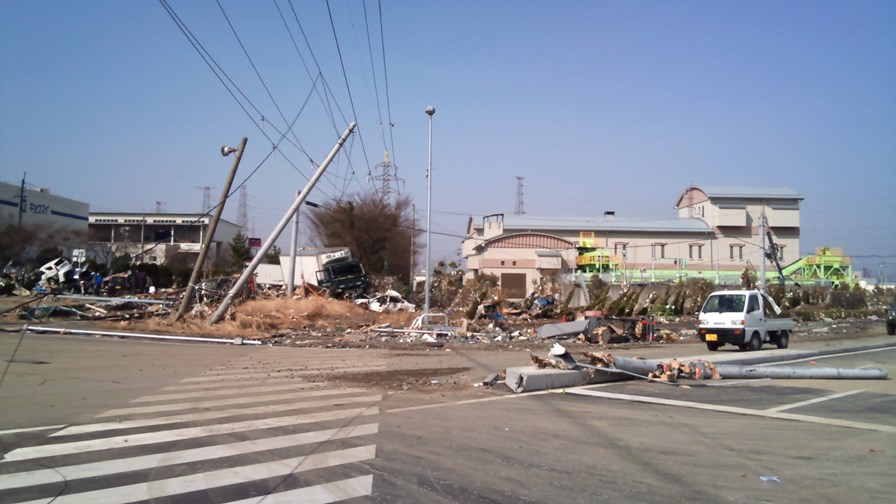 Image transfer technology for public safety applications
Works when there is no network coverage for transmitting device
Uses "Relay Link Throughput Estimation Method" to more assess communication speed
LTE replacing TETRA and P.25 for public safety use
For LTE to work as a public safety network, as a replacement for the aging TETRA, it's got to be highly reliable, and that means working when you really need it – often in a critical, life or death situation. This week, NEC has announced the development of a Device-to-Device communication technology that enables emergency response personnel, such as police and firefighters, to transmit high quality images from the scene of a large-scale disaster or accident when outside of the service area of a public safety LTE network. In other words, when there is no network coverage (often a problem inside buildings).
NEC's newly developed technology enables handset terminals outside of the PS-LTE network area to detect terminals within the service area, and then access the network via the terminal that provides the fastest communication with base stations. The company said it has tested the technology in a simulated disaster relief scenario, where 90 per cent of terminals located indoors achieved communications sufficient for the transmission of images.
"Utilising this technology makes it possible to obtain accurate information from the scene and to implement a swift response," said Yuichi Nakamura, GM of the System Platform Research Laboratories at NEC. "We believe this technology can contribute substantially to the development of secure and safe infrastructure that reliably supports society."
NEC says that, up until now, when selecting a relay terminal it has been difficult to detect the communication route (relay link) that enables the highest quality images. It has therefore used the Relay Link Throughput Estimation Method to more accurately assess total communication speed. The technology was developed as part of an R&D programme by the Japanese government.
Operators and agencies running TETRA networks (or the incompatible APCO P.25 networks in certain countries) have been keen to use a derivative of the public LTE cellular standards, with its better data rates and lower costs for devices and infrastructure, plus the wider global frequency support. For example, legacy TETRA can achieve a maximum throughput of just 28kbit/s, although newer versions can reach the lofty heights of around 700kbit/s – which is still nothing compared to the potential 75Mbit/s upload rates of the latest LTE networks. And if you need to transmit useable images from disaster areas, TETRA isn't going to be much use (and less so P.25).
LTE for Public Safety was first discussed in 3GPP with Release 12, and isolated E-UTRAN operation (IOPS) was a part of the recent Release 13. IOPS seeks to create a local radio access network without backhaul connections; a kind of "Network in a Box" model. Release 14 should address mission-critical video and data. And no doubt it will be all-change again when 5G gets deployed with its "something for everyone" model.
Email Newsletters
Stay up to date with the latest industry developments: sign up to receive TelecomTV's top news and videos plus exclusive subscriber-only content direct to your inbox – including our daily news briefing and weekly wrap.