Microsoft to bring broadband to rural America - one TV set at a time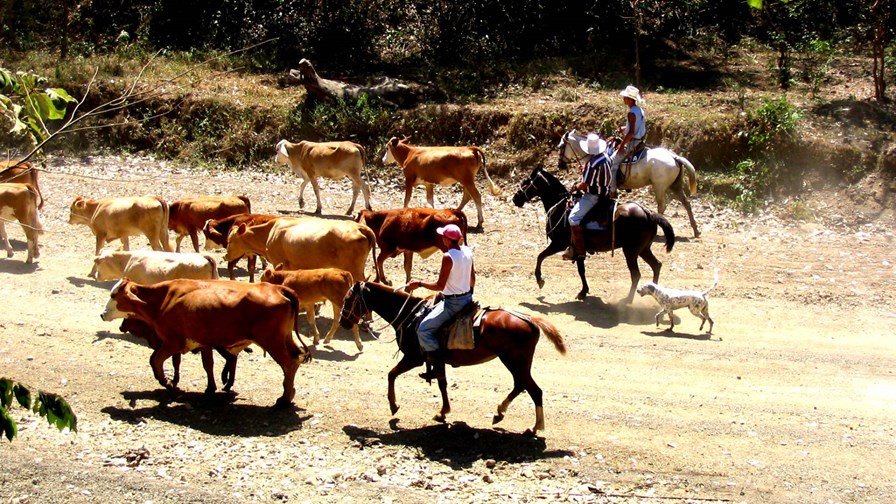 VHF and UHF "White Space" buffer channels be used to carry Internet access
"Rural Airband Initiative" will be up and running in 12 states by 2018
Super Wi-Fi can carry broadband access 100 times further than a wireless hot spot
24.3 million rural Americans still with either no or very limited Internet access
Much of rural America is still ill-served by US Internet Service Providers and remains locked in a permanent narrowband present despite being promised a bright broadband tomorrow. Over past years a plethora of grandiose and not so grandiose plans have been lodged to bridge the digital divide, ranging from the seemingly inspired and technically feasible through to the barking mad. Furthermore, most of the solutions so far mooted have also failed because they are too expensive to implement and could only provide investors with a return on their if the broadband access charges levied on subscribers were so high as to be unaffordable to those living in remote small communities where jobs are scarce and wages are low.
Now though Microsoft has come forward with a US$10 billion plan to utilise the so-called "White Space", the buffer channels of unused bandwidth that lies between active tv channels in the VHF and UHF spectrum, to provide broadband Internet access to rural homes and businesses.
It can do so without interfering with surrounding TV channels and thus, today, Microsoft will, with its eyes as usual simultaneously on the past and the future, announce that over the next five years it will launch the new services in 12 states and thus enable two million of the digitally deprived citizens of Arizona, Georgia, Kansas, Maine, Michigan, New York, North Dakota, South Dakota, Texas, Virginia, Washington State and Wisconsin to access reasonably priced high-speed Internet services.​
The announcement will be made in the historic Beaux Arts Willard Hotel in Washington DC where over a hundred years ago Alexander Graham Bell first demonstrated transcontinental telephony and proved that instant real-time duplex voice communication was possible "from sea to shining sea".
Microsoft president, Brad Smith, says that use of White Spaces (also referred to as "super Wi-Fi") is "the best solution for reaching 80 per cent of the people in rural America who lack broadband today." The company has been researching the use of White Spaces to carry broadband signals since back in 2008 in the knowledge that low-powered TV channels can be made to operate as a Wi-Fi carrier mechanism over an area of 10 kilometres in diameter, 100 times further than is possible with a wireless hot spot. The technology also has the edge over mobile phone services because the White Space signals can pass easily through concrete and brick with minimal signal degradation.
However, making the dream a reality is, as usual, easier said than done, not least because they are currently only a handful of companies that have experience in making products that are compatible with White Space technology and such devices that are available cost over US$1000 each. The National Association of Broadcasters, (the famous 'NAB', the trade association behind the huge, immensely powerful, influential and popular NSB Show held annually in Las Vegas, Nevada), says that to date it has registered just 800 devices that can work with White Space technology.
Cheaper than all other rural solutions
Microsoft though will use its massive financial clout and reach to gain market access and traction and will today demonstrate four different White Space devices that the company says will be selling at under $200 by next year. There are also regulatory hurdles to be surmounted. Microsoft is also lobbying both federal and state regulators to legislate to permit the use of unused buffer channels and to invest in the technologies un underserved rural areas.
For its part, Microsoft says it has no intention of becoming a provider of TV services but does hold 39 White Space patents (which it will open to others) and wants to work with chip makers and some of the smaller ISPs that operate in rural parts of the US and will help by investing in to defray some original capital costs and will later take a share of revenues accrued from the new broadband services.
Estimates published in a Microsoft-commissioned research paper from the Boston Consulting Group are that the cost of connecting the 24.3 million people in the rural US who have either no or very limited broadband Internet access will be between $10 and $15 billion. It adds that the judicious use of satellite connectivity where population density is too low even for White Space technologies to be applied could reduce the overall bill by $2 billion. By contrast, the deployment of 4G cellular networks would cost somewhere in the region of $15 to $25 billion and to connect all of the rural US via fibre-optic cable would require an investment of an eye-watering $65 billion.
It should also be borne in mind that white space can also be used for IoT services and applications which could, in due course, provide ISPs (and Microsoft) with another lucrative revenue stream.
Email Newsletters
Sign up to receive TelecomTV's top news and videos, plus exclusive subscriber-only content direct to your inbox.