LPWAN deployment in Glasgow: start small and connect your way up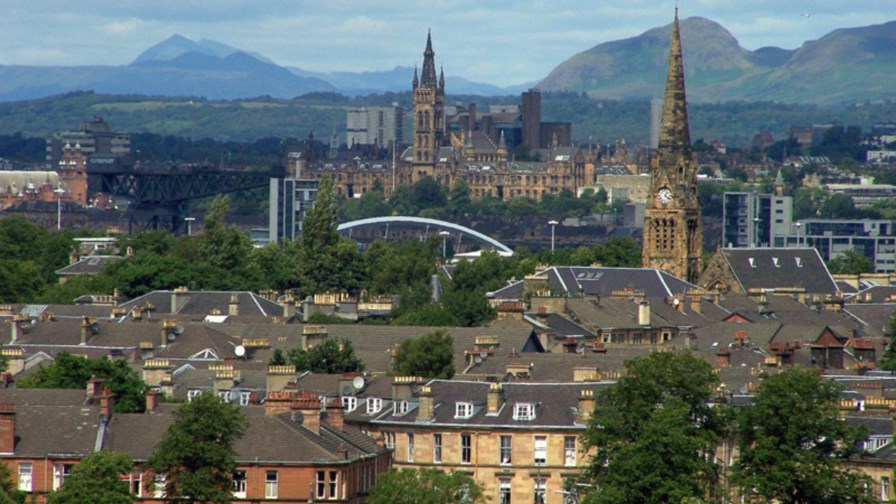 Now that the technology choices in low-powered radio-based IoT are relatively clear, we're beginning to see different deployment models emerge. Earlier this week we flagged up the national LoRa deployment by SK Telecom in South Korea (see - Detailed tariffs revealed as SK Telecom unboxes its LoRa IoT network)
That was LoRa deployed as part of a national cellular network with a focus on carrier-delivered applications into verticals. A classic "build it first and they will come" approach that we'll expect to see more of as the big carriers yearn to get out of the IoT starting gates to engage with the market.
A different approach is unfolding in Glasgow, Scotland, where IoT network specialist and LoRa supporter, Stream Technologies, is working on a collaboration with Glasgow and other universities, Semtech, Boston Networks and CENSIS to test out applications across a wireless IoT network in Glasgow's commercial centre. The idea is to deploy devices and test applications - such as building and indoor environmental monitors, pollution sensors, tags for tracking valuable assets and social care devices designed to support independent living.
Stream says the system as it now stands provides a much lower power requirement and a cheaper way of connecting, so that participants are empowered to create their own IoT infrastructure and to develop and demonstrate new business and social welfare solutions using five year battery devices.
"The model will allow businesses to start up their own IoT networks with just one or two devices, and scale-up to the point where they have hundreds, or even thousands, of connected 'things'" says Nigel Chadwick, CEO of Stream Technologies. "That might sound like it is purely focused on technology companies, but the network could be used by practically any organisation – or even by individuals."
So instead of the building it out first and then marketing generic services, this is the organic, 'build it yourself with a little help from your friends' approach.
"We're looking to open the network up to companies wanting to test their solutions to see how it works in a city environment," says Alan Tait, CTO at Stream Technologies. "Anyone who's looking to take the service and deploy it in other places, well we can give them a commercial solution. "What we're offering is an 'enabled environment' for customers looking to put together small campus networks or a city area network, perhaps in a smart city-style environment where you're connecting either nomadic or static assets.
"We provide the network elements, so all a customer needs to do is get gateways from some of our partners and they can deploy wherever they want to. Our job in the collaboration is on the network side - showing how you can take the basic building blocks and put them together quickly and easily to develop a specific application."
Email Newsletters
Sign up to receive TelecomTV's top news and videos, plus exclusive subscriber-only content direct to your inbox.