SAP announces Blockchain initiative for IoT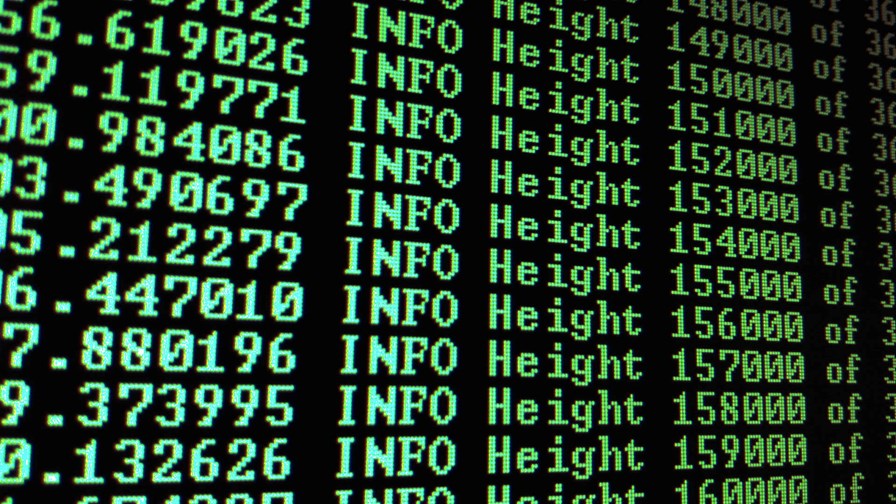 Co-innovation initiative includes Capgemini, Deloitte and Here Technologies
Plans to integrate blockchain with IoT, manufacturing and digital supply chain
SAP collaborating with multiple system integrator companies
Accenture and Linux Foundation host inaugural Blockchain for Good hackathon
SAP is bringing blockchain to the Internet of Things. The enterprise application software company has announced a blockchain co-innovation initiative and plans to make the digital ledger system an integrated part of IoT, manufacturing and digital supply chain solutions using its Cloud Platform Blockchain service.
The initial companies participating in the initiative include Capgemini, Deloitte, GrainCorp, HCL Technologies, HERE Technologies, Moog and NetApp. They are amongst a number of companies collaborating with SAP to validate use cases and business models for blockchain usage for product and asset lifecycle management solutions.
"In the digital economy, an iterative, fast-paced approach in close collaboration with our customers and partners is imperative," said Juergen Mueller, Chief Innovation Officer at SAP. "With the blockchain service as part of the SAP Leonardo digital innovation system we are enabling an open collaboration around distributed business processes in peer-to-peer networks."
The SAP Leonardo blockchain co-innovation program gives companies the opportunity to test applications including registering events to blockchain from product inception and design to manufacturing and logistics phases for product track and trace. The program also addresses inventory management and product authenticity. SAP is exploring digital supply chain scenarios where different suppliers submit offers directly to blockchain to improve effectiveness across their business networks.
"Our increasingly connected and automated world relies on the flow of secure and validated data across parties," said Leon van de Pas, Head of IoT at HERE Technologies, the mapping and autonomous vehicle company owned by a number of German car companies and Intel. "The data expertise of SAP, particularly on blockchain as an innovative data security technology, and the unique perspective HERE provides as a location data company serving customers across all industries will be a very strong combination to enable the autonomous world."
SAP also opened registration for the Leonardo Blockchain Early Access program, which provides customers with access to standard SAP products that have been enhanced and augmented with blockchain functionality. The program is focusing on industries including automotive, aerospace and defence, discrete manufacturing and utilities. SAP says it is collaborating with multiple system integrator companies to help ensure the accelerated adoption and rollout of blockchain-enabled IoT and digital supply chain solutions.
"Blockchain is a transformative technology that can simplify multiparty transactions and open new possibilities for digital innovation in many industries," said Tanja Rueckert, President of IoT and Digital Supply Chain at SAP. "Our early access customers and partners can join SAP to get a first-mover advantage innovating and scaling blockchain as a core part of their IoT strategies."
Building the IoT business case
SAP has also today announced the results of a global study detailing IoT adoption trends in the consumer products industry. The study revealed that less than half of consumer products companies know how to build a business case for the IoT, and that the real business value of adopting IoT technology in this sector will be in process efficiencies.
"Consumer products organisations are addressing the rapidly changing business conditions by adopting innovative solutions," said E. J. Kenney, SVP Consumer Products Industry Business Unit at SAP. "To effectively utilise the IoT, aligning business objectives throughout the supply chain has to be a top priority. A digital core and real-time platforms are key to digital transformation."
Findings of the study also indicate that the strategic adoption of the IoT in the consumer products industry requires alignment in three areas: understanding IoT, knowing where IoT is most applicable to the business, and having the ability to build a tangible business case. For example, the study found that only 41 per cent of consumer products companies recognise clear applicability of IoT to their business, while only 39 per cent have a clear understanding of what IoT is. Alarmingly, only 36 per cent can build a business case for adoption.
Blockchain for Good
In other blockchain news, Accenture and the Linux Foundation's Hyperledger initiative are collaborating to host the inaugural "Blockchain for Good Hackathon" taking place in Dublin this weekend. The two organisations are inviting developers across Ireland to help apply blockchain technology to develop new ideas and solutions for providing secure digital identities and sustainable, eco-friendly supply chains. Up for grabs is a €8,500 cash prize and the opportunity to develop the hack into a proof of concept.
"Blockchain technology is on course to revolutionise how the world exchanges value, information and material," said David Treat, Managing Director in Accenture's global blockchain practice. "This hackathon is geared to channel these innovations for humanitarian and environmental benefit, beginning with the right to identity and the need for environmentally sustainable supply chains. And we're calling on the many talented engineers in this region to help."
"We see blockchain in particular as a technology that has the ability to drive positive impact in areas that may not have reaped the full benefit of the digital revolution," added Brian Behlendorf, Executive Director of Hyperledger.
Email Newsletters
Sign up to receive TelecomTV's top news and videos, plus exclusive subscriber-only content direct to your inbox.