New Zealand's Spark bets the farm on an IoT push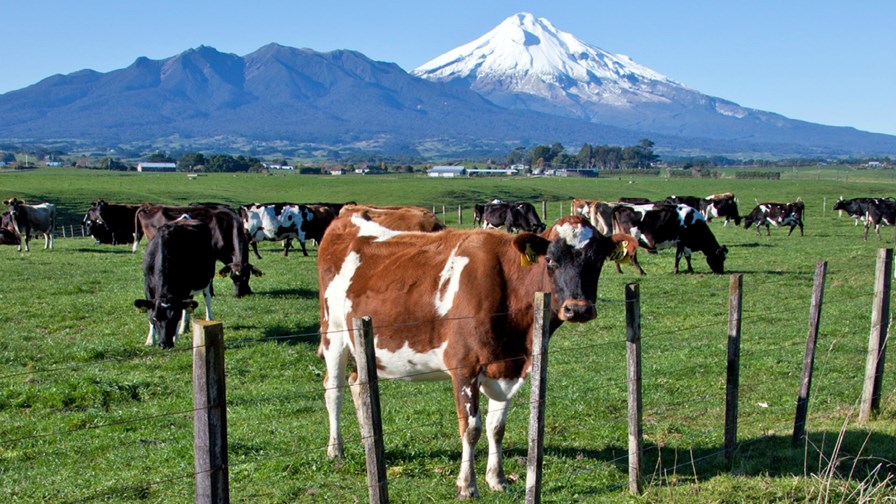 New Zealand's Spark targets IoT as a core service
Constructing national LoRa network, will add licensed network technologies in due course
Big focus on the agricultural sector
New Zealand's former national telco Spark (once called Telecom New Zealand) has announced that it's to begin constructing a nationwide, low-power WAN network for IoT in the country. The nucleus of Spark's network and services is to be LoRa - which it's been trialing extensively - and Actility's Thingworx platform. In addition to partnering with Actility, it is also working with New Zealand network builder Kordia on network design and build, and will be bringing to bear its own 'big data' enterprise, Qrious, which it established from scratch in 2014, to provide New Zealand-specific data analytic services.
Spark is determined to lead the IoT market in New Zealand. It is going with LoRa because, like France's Orange, the LoRa Alliance got a head start in the global low powered IoT market and currently has the best device support. Devices, platform and prior experience - more than network type - are arguably the important factors when it comes to getting a head start in IoT. Networks can be added as the need for more capacity and different application requirements become apparent and Spark envisages supporting others such as licensed technologies NB-IoT and LTE-M.
Spark's big rival in the New Zealand market is Vodafone NZ and predictably, as in Europe, it is aggressively supporting NB-IoT.
In fact the decision by Spark to announce its plans (quite long in preparation) was tripped by Vodafone's announcement that it was hatching a plan to deploy an NB-IoT national network in early 2018.
Vodafone NZ has been testing the technology and will trial with business customers this year before rolling out in partnership with Nokia. Vodafone NZ is positioning NB-IoT as the "premium" solution for IoT.
This being New Zealand the big industrial vertical is, of course, farming. New Zealand will be one of the markets to watch for leading-edge agricultural IoT applications as it has a long history of innovation and automation in the field (sorry). From frozen meat shipments all the way to Europe in the 19th century to the adoption of the labour-saving 'herringbone' milking shed in the 20th and much more, new technologies and techniques have always be quickly adopted. IoT is certain to 'up the game' further.
Last year Spark spearheaded its current network roll-out with trials of its 'Connected Farm' concept, which it is trialing in partnership with a range of New Zealand bodies such as Atmospheric Research (NIWA) and its device partners.
The sensors don't go on the animals (although that will surely come) but are deployed to return information about the farm as a system, by monitoring and monitoring and collating a wide range of information generated from all over the farm by attaching low-power sensing devices to things like fences and gates. These will return information to form the basis of a 'farm management system' with sensors powered by coin-cell batteries and able to run for more than seven years to gather such information as soil moisture along with milk vat temperatures and milk volumes.
Farmers will be able to check up on critical metrics when they are out and about (as they usually are) via their 4G smartphones.
Email Newsletters
Sign up to receive TelecomTV's top news and videos, plus exclusive subscriber-only content direct to your inbox.