In IoT you should follow the money, not the units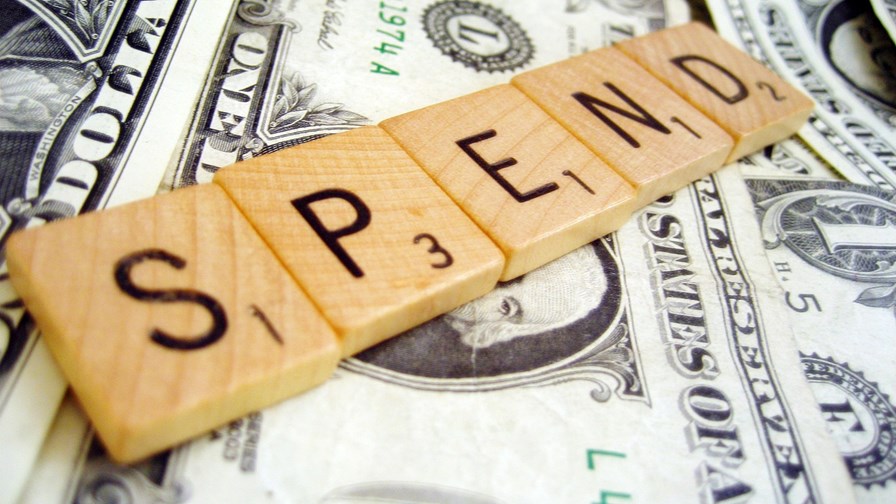 Have IoT device and connection totals been too vast to make sense of?
Looking at spending activity is probably a better way of sensing the IoT market
IDC has slightly trimmed its IoT spending total for 2021
The shortish history of IoT has so far featured big numbers and an often worrying lack of definition as to what the numbers really referred to. Confusion and ribaldry often resulted, a tendency not helped by the connected toothbrush syndrome. This is where dubious 'products' were and still are conceived and 'Kickstarted' just because they could be, not because they met a serious need.
It all got a bit silly.
And as our companion story today illustrates, (see - Baffled and frustrated by technology? There's a video for that) the dangers of over-connectedness and over-expectation are with us still. Be vigilant. (Do we really want to conduct conversations with our home speakers - not sure that many of will once the initial novelty is worn off).
For the fast few years at TelecomTV we've rather approved of IDC's approach. Since at least 2014, it's been charting the progress of IoT through spend, not device or connection numbers, an approach that somewhat clarifies the rate of progress and what areas are likely to yield the best and most immediate results.
Two years ago we noted that "New research from IDC suggests that the worldwide IoT market will grow from $655.8 billion in 2014 to $1.7 trillion in 2020 with a compound annual growth rate of 16.9 per cent".
A year later we highlighted the way IDC's spend tracking usefully split out the sectors leading the way (in the US), which were Manufacturing and Transportation at $35.5 billion and $24.9 billion, respectively. What IDC called 'Cross-Industry investment' - the sorts of almost generic use-cases which could be applied across all industries - were projected to approach $31 billion that year.
It was still setting the global revenue opportunity in 2020 at $1.7 trillion.
Today, in its latest update, IDC has forecast that worldwide spending on the Internet of Things (IoT) will grow at 16.7 per cent year over year in 2017, reaching just over $800 billion. It's trimmed back on the total global spend however and now says that by 2021, global IoT spending is expected to total nearly $1.4 trillion.
Follow the money, not the device totals
"The discussion about IoT has shifted away from the number of devices connected," said Carrie MacGillivray, vice president, Internet of Things and Mobility at IDC. "The true value of IoT is being realized when the software and services come together to enable the capture, interpretation, and action on data produced by IoT endpoints. With our Worldwide IoT Spending Guide, IDC provides insight into key use cases where investment is being made to achieve the business value and transformation promised by the Internet of Things."
The IoT use cases that are expected to attract the largest investments in 2017 include manufacturing operations ($105 billion), freight monitoring ($50 billion), and production asset management ($45 billion). Smart grid technologies for electricity, gas and water and smart building technologies are also forecast to see significant investments this year ($56 billion and $40 billion, respectively). While these use cases will remain the largest areas of IoT spending in 2021, smart home technologies are forecast to experience strong growth (19.8% CAGR) over the five-year forecast. The use cases that will see the fastest spending growth are airport facilities automation (33.4% CAGR), electric vehicle charging (21.1% CAGR), and in-store contextual marketing (20.2% CAGR).
The industries making the largest IoT investments in 2017 are Manufacturing ($183 billion), Transportation ($85 billion), and Utilities ($66 billion). Cross-Industry IoT investments, which represent use cases common to all industries, such as connected vehicles and smart buildings, will be $86 billion in 2017 and rank among the top segments throughout the five-year forecast. Consumer IoT purchases will be the fourth largest market segment in 2017 at $62 billion, but will grow to become the third largest segment in 2021. Meanwhile, the industries that will see the fastest spending growth are Insurance (20.2% CAGR), Consumer (19.4%), and Cross-Industry (17.6%).
Email Newsletters
Sign up to receive TelecomTV's top news and videos, plus exclusive subscriber-only content direct to your inbox.