Huawei Wireless X Labs turns its attention to Smart Factories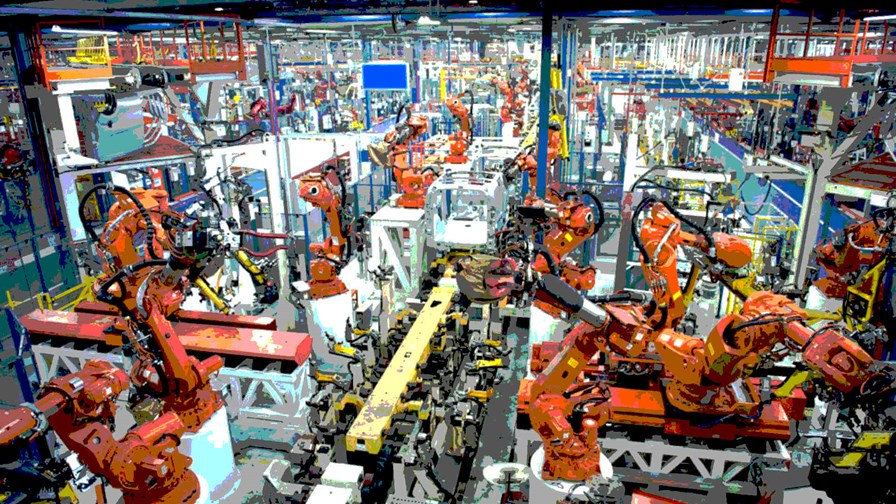 Huawei sets up Connected Factory special interest group
Aims to explore 5G applications in smart manufacturing
Joined by vertical companies such as Bosch and ABB
12.5bn connections in manufacturing alone by 2020
Huawei Wireless X Labs has established the Wireless Connected Factory Special Interest Group (SIG), the third in a series of SIGs created by X Labs (the others, by the way, focus on what Huawei calls the 'Digital Sky' and wireless eHealth.) The Connected Factory SIG includes a number of other partners in the field of smart manufacturing, all of whom are looking to conduct further research and promote applications of 5G technologies in Industrie 4.0. They include ABB, Bosch, Beckhoff, Hikrobot, Geely, KUK and the Shenyang Institute of Automation at the Chinese Academy of Sciences. It also appears that Schneider Electric could well join soon.
"The mission of exploring future wireless use cases lies with X Labs," said Ying Weimin, President of Wireless Research and Development at Huawei. "Huawei hopes that SIGs such as those set up by X Labs can discover and inspire many more 5G use cases and promote 5G technologies' application in future smart manufacturing. Such efforts will contribute to the rise of connected factories."
According to analysis conducted by Huawei Wireless X Labs, the connections in the manufacturing sector worldwide will reach 12.5 billion by 2020, with factory networks accounting for $50 billion of the potential market. X Labs and its partners in the Wireless Connected Factory SIG will focus on four research priorities:
cloud-based programmable logic controllers (PLC)
wireless industrial cameras
wireless controlled automated guided vehicles (AGV)
industrial wearables
"Wireless distributed intelligent communication technologies are set to play a fundamental role in the transformation of the manufacturing industry," said said Xu Heyuan, Deputy Chief Engineer of CAICT, which has released new guidelines on the convergence of the Internet with manufacturing. "The formation of the Wireless Connected Factory SIG will help accelerate the development of all related technologies. The Industrial Internet Industry Alliance is fully prepared to work with the SIG towards jointly exploring all associated technologies, standards, and industries."
According to Huawei, flexible manufacturing based on smart machines will help redefine future production lines. These next-generation machines featuring plug-and-play technology will become increasingly flexible and more easily adapted to suit a wide range of production environments. It believes that the factories of the future must be equipped with high-performance communication networks to support the new generation of smart machines, adding that wireless can substantially help to reduce network construction and maintenance costs, while boosting both productivity and safety.
Email Newsletters
Stay up to date with the latest industry developments: sign up to receive TelecomTV's top news and videos plus exclusive subscriber-only content direct to your inbox – including our daily news briefing and weekly wrap.