Global IoT cellular connections could exceed 2.4 billion by 2025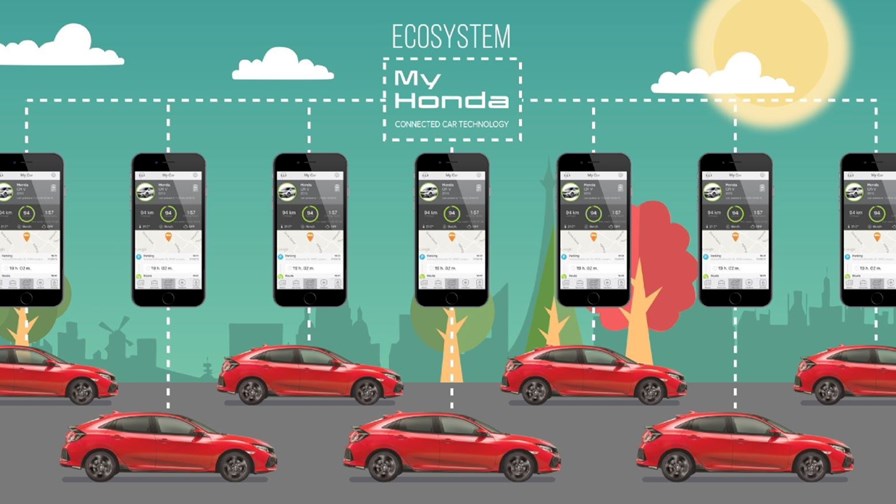 IoT cellular connections to increase more than fourfold by 2025
Almost half of connections will be for automotive, utilities and security
Automotive will remain the single largest global vertical
Non-cellular LPWA devices for IoT lag a long way behind
If you are still wondering why mobile operators are so smitten by the prospect of autonomous driving and connected cars, then Strategy Analytics could have the answer for you. According to the research company's latest report, the automotive sector is going to be the driving force behind cellular IoT connections.
Telcos are going to have to content themselves with accounting for the minority of IoT connections, but in a market expected to comprise of billions of devices, it's still a highly desirable revenue stream. Reliability, geographic reach, security and low latencies are going to be amongst the attributes that telcos will be promoting as they continue to build on the latest LTE-based IoT options, such as NB-IoT, and extend it to future 5G connectivity.
Strategy Analytics expects IoT cellular connections to grow to more than 2.4 billion in 2025, with the top three vertical markets being automotive, utilities and security. In fact, these three verticals alone are expected to account for over 46 per cent of global IoT cellular connections in 2025. Across the forecast period, the automotive vertical market will not only remain the single largest global consumer of IoT cellular connections, but increase its market share position by 2025.
"With the industry focusing on the path to 5G and low power 3GPP offerings, such as LTE Cat M1 and NB IoT, coupled with a variety of established connectivity platforms, there are lots of choices for cellular connectivity in IoT and the outlook has never been brighter," said Andrew Brown, Executive Director of Enterprise and IoT Research at Strategy Analytics. "However, the bewildering array of choices also runs the risk of creating confusion for customers with regard to which technologies should be employed in which use cases."
Strategy Analytics' report suggests that the growth in cellular connections underlines the importance of cellular networks in IoT, with networks not just being used to facilitate simple connections, but increasingly supporting rich data that will enable new and compelling use cases.
"Asia Pacific will remain the single largest region across the forecast period, accounting for almost 1 billion connections in 2025," added Matt Wilkins, Senior Analyst IoT Research at Strategy Analytics, "with the top three regions (Asia Pacific, North America, and Western Europe) together accounting for over 75 per cent of global cellular IoT connections in 2025."
Non-cellular LPWA have a gap to close
In separate news, yet closely related, analyst firm Berg Insight reports that global shipments of cellular IoT devices will grow at a CAGR of 22.7 per cent from 155.6 million units in 2016 to reach 530.1 million in 2022. It says strong growth is fuelled by fast-growing demand in China and the global adoption of connected car technology in the automotive industry.
Whilst this timeframe is a few years' different to that of Strategy Analytics, it's pretty close. Berg's focus on automotive and Asia squares with the work done by Strategy Analytics. In fact, if we use Berg's CAGR of 22.7 per cent and assumed this would also apply for the next couple of years (I know, that's not what Berg has said, but this is just an estimate), then by 2025 we could have 1.2 billion devices.
That's still some 800 million short of Strategy Analytics' estimate of connections – assuming that each device would have a single connection. But it would be fair to say that a number of critical IoT devices would have redundancy connections, which would go some way to narrowing this gap. There are many analyst firms out there; pick whichever one you want.
"LTE-M and NB-IoT are the latest in a long line of cellular standards already connecting hundreds of millions of devices worldwide", says Tobias Ryberg, senior analyst and author of the report, who believes that the maturity of the ecosystem is a crucial advantage for 3GPP-based standards in the IoT market. "Alternative non-cellular LPWA technologies have a very long way to go before they achieve the same prominence".
Berg Insight estimates that annual shipments of non-cellular LPWA devices for IoT reached 13.5 million units in 2016, broken down as follows:
802.15.4 WAN = 8.0 million units
LoRa = 4.0 million units
Sigfox = 1.5 million units
The vast majority of 802.15.4 devices are smart energy meters deployed in North America and other regions. Looking ahead, Berg Insight believes that LoRa and Sigfox will outgrow 802.15.4 WAN and achieve annual shipments in the range of 50 to 100 million units each by 2022, with volume growth coming from asset tracking, buildings and security, and smart cities.
Email Newsletters
Stay up to date with the latest industry developments: sign up to receive TelecomTV's top news and videos plus exclusive subscriber-only content direct to your inbox – including our daily news briefing and weekly wrap.