Cypress buys Broadcom's IoT business for $550 million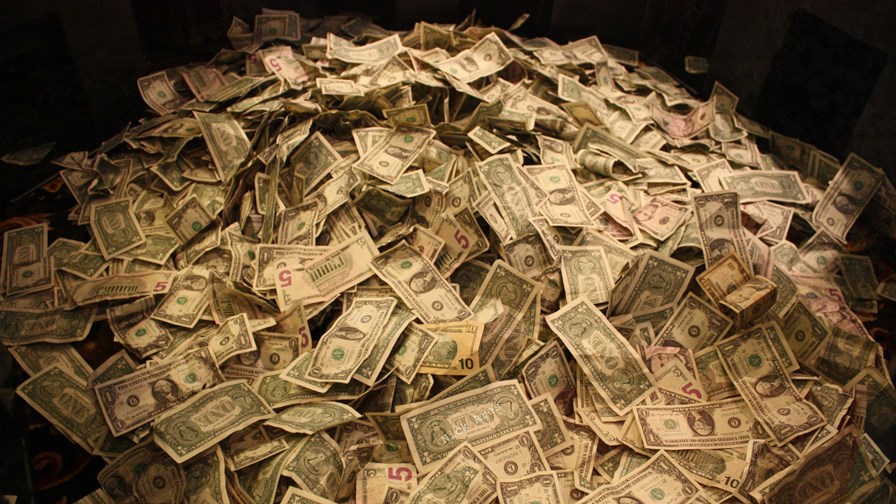 Cypress Semiconductor buys Broadcom's IoT business
Cypress to add Broadcom's WiFi, Bluetooth technologies to its u

ltra-low-power PSoC technology

Could be looking for a bigger fish to buy the lot
The silicon end of the Internet of Things market may be showing signs, not so much of an end-game, more an 'end of the beginning game' as the silicon giants work out how they're going to stake a claim on a still forming market (and who they're going to have to acquire to do it).
The IoT building blocks are maturing nicely now and that seems to be lending a sense of urgency as companies see ways forward - matching 'x' capability with 'y' technology - to create wholes greater than the sums of their parts.
Two of those moving parts - Cypress Semiconductor and Broadcom - have just finalised a definitive agreement under which Cypress will acquire Broadcom's wireless Internet of Things (IoT) business and related assets for US$550 million (in cash). Broadcom has powerful IoT positions in WiFi, Bluetooth and Zigbee and has built a well-performing developer 'ecosystem' upon which to provide some forward momentum for any company interested in becoming an IoT behemoth - especially as the promised multi-trillion dollar market starts to warm up.
"Cypress is a significant player in the IoT today because of our ultra-low-power PSoC programmable system-on-chip technology, but we've only been able to pair it with generic radios so far. Now we have the highly regarded Broadcom IoT business - state-of-the-art Wi-Fi, Bluetooth and Zigbee RF technologies - that will transform us into a force in IoT and provide us with new market opportunities as well," said Cypress president and CEO TJ Rodgers in a press release. "What we bring to the party is over 30,000 customers worldwide who need advanced, ultra-low-power wireless communication but only can absorb it in the form of an easy-to-use programmable embedded system solution."
The subtle art of ecosystem fostering (getting developers to invest time and resource in your hardware, software and development tools) is the key to success in technology markets of all kinds and IoT will prove to be no exception. It's no longer (if it ever was) just about churning out chips in response to Moore's Law. It's more about getting partner support and keeping it with a focused (and expensive) development effort.
Key to that is 'scale'. At just 430 people worldwide and generating US$189 million in revenues in the last year, Broadcom's IoT unit was subscale for a market which promises to be the IT industry's largest (given time), but tucked under Cypress's wing (which, by the way, is ten times larger) it will play a big part in cementing the larger company's position by creating "the mature developer ecosystem that IoT designers require, creating an end-to-end portfolio of embedded solutions and a single IoT design platform," according to Broadcom IoT general manager Stephen DiFranco.
The fact that Cypress founder and CEO, T.J. Rodgers is stepping down is causing analysts to speculate on the overall game-plan. Could the Cypress board be fattening the company up to attract lucrative offers from would-be IoT majors? Perhaps the IoT silicon story is just beginning.
Email Newsletters
Stay up to date with the latest industry developments: sign up to receive TelecomTV's top news and videos plus exclusive subscriber-only content direct to your inbox – including our daily news briefing and weekly wrap.