Smart Country: why agri-IoT is one to watch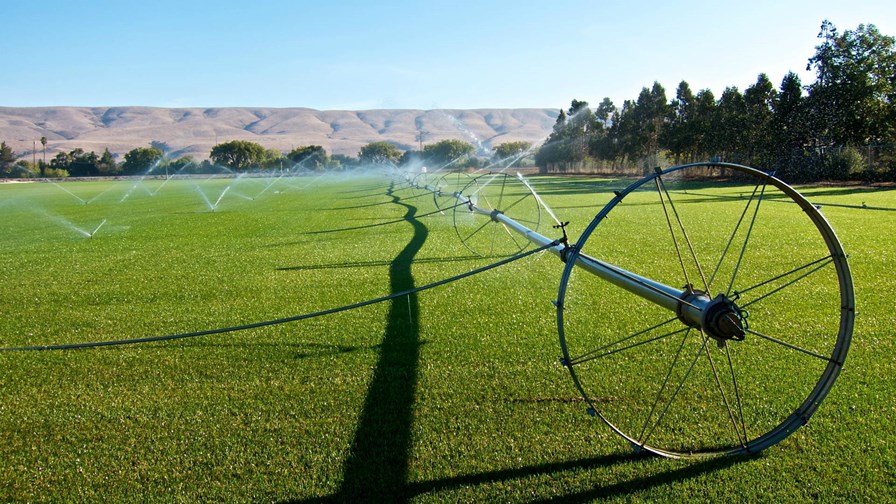 Agri-IoT driven by growing data requirement
Monitoring and improving health and safety is the main priority in the deployment of IoT
Environmental monitoring came in as the second most important reason
There are a raft of factors lining up to make global agriculture a huge beneficiary of IoT. By using sensors to mass monitor the land and the environment - temperature, moisture, chemical composition and much more - as well as monitoring the animals on it, farmers and growers are using both historical and real-time data to better manage their agricultural or horticultural processes. As a result huge gains can and are being made for global food production - quality as well as quantity.
Inmarsat has given Agri-IoT a prominent section in its "The Future of IoT in Enterprise 2017" report, the fruit of an in-depth research programme undertaken for it by Vanson Bourne, a technology market research company.
Respondents were asked about their use of, attitude to, and predictions for IoT within their organisations. Those in the agricultural sector were bullish about the prospects for IoT as well they might be. It seems to address several of the current challenges faced by global food producers.
Pop goes the population
Coping with world population increases has for decades formed the backdrop to the politics of food production. From the 1960s 'Green Revolution' to the present, technologies are regularly enlisted to save the world. The report points out that by 2050, the agricultural sector will need to be capable of feeding a global population of 9.7 billion people (a third bigger than the current population) in a way that maintains sustainable productivity in the face of environmental challenges.
Such exhortations are at least a confidence-builder for the long term future of agriculture. Whatever else happens, people will want to eat. The same utter certainty is likely absent in the fossil fuel sectors, for instance.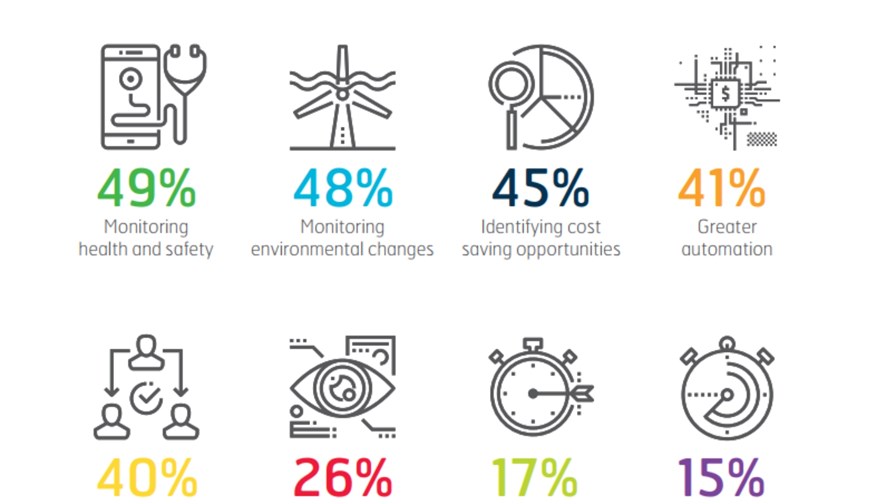 Networks first, then AI will accelerate the process
The report points out that the sector's enthusiastic embrace of IoT technology is transforming agricultural operations, making precision farming the norm. But that might be just the start of continuous improvement since once farms have their network infrastructure and services in place, they will have the volumes of quality data they require to drive AI and machine learning technologies. These could yield yet more increases in productivity, reduce water consumption, lower food wastage and generally find new ways of farming sustainably.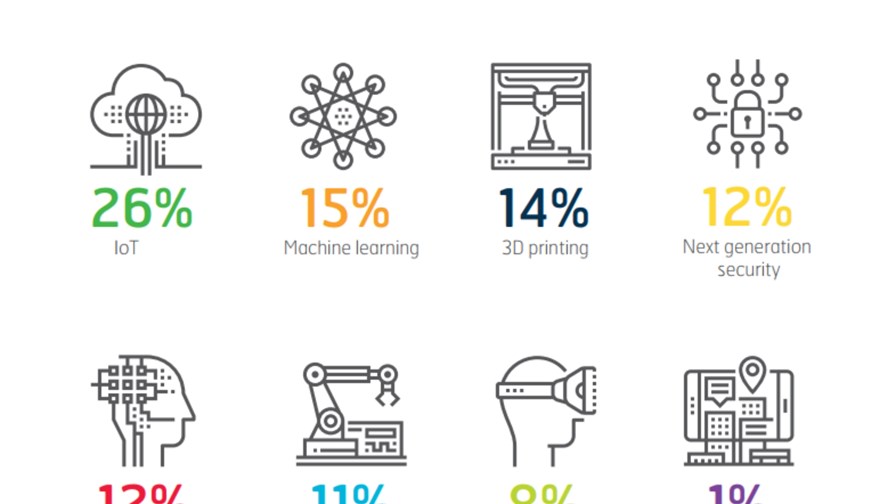 Red tape, traceability and provenance
But perhaps the biggest assist for farmers right now, whatever the long-term benefits of IoT, is that there are both push and pull factors at play in terms of data collection. More open global markets increasingly come with stringent import requirements around monitoring production, food hygiene, and sustainability. IoT and its data can be used to prove adherence to the necessary standards. This will accelerate the globalisation of food production by enabling developing country food producers to export to developed economies.
Not surprisingly, 49% of respondents for the report ranked monitoring and improving health and safety due to industry and government regulation requirements as the main priority in the deployment of IoT applications for the agricultural sector - due to industry and government regulation requirements.
Environmental monitoring came in as the second most important reason for the development of IoT solutions.
Email Newsletters
Sign up to receive TelecomTV's top news and videos, plus exclusive subscriber-only content direct to your inbox.