Viasat slashes 10% of workforce as it swallows Inmarsat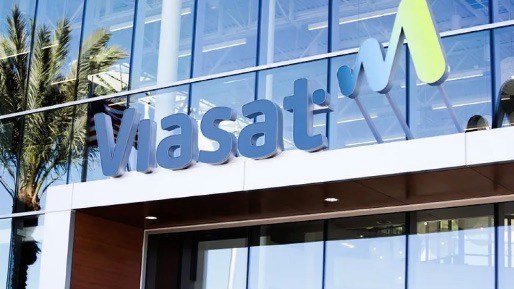 Viasat is cutting 800 jobs following its acquisition of Inmarsat
That's about 10% of its total workforce
The company eyes $100m annual cost savings from the move
But there's no mention of the hundreds of new highly skilled jobs Viasat promised when it was seeking approval for the takeover
When satellite giant Viasat received approval from the UK's Competition and Markets Authority (CMA) for its $7.3bn acquisition of Inmarsat, Viasat's chairman and CEO, Mark Dankberg, maintained that the deal would "create new high-skill technology jobs, deepen Viasat's capabilities in the UK, and ultimately help to deliver the goals of the UK's National Space Strategy". But there was no mention of those roles this week when Viasat announced it was cutting 800 jobs, about 10% of its workforce.
The job cuts, part of Viasat's post-acquisition integration scheme, will be spread across the business, both in terms of geographies and divisions. The move, which is a result of "role rationalisation", is expected to deliver about $100m in annual expense savings starting from fiscal year 2025 (which begins in April next year). Viasat also cited operational efficiencies as a further bonus of the job cull.
While the company acknowledged it will take a $45m hit to finalise the role rationalisation, the move will help it achieve a capital expenditure target of somewhere between $1.4bn and $1.5bn for fiscal year 2025.
"The changes we are announcing today are consistent with our goals to focus our spending toward our biggest growth opportunities and position Viasat for long-term success, while expanding margins and profitability," argued Guru Gowrappan, president of Viasat.
He insisted, however, that the decision to slim down its workforce was "a very difficult one, and not something we take lightly", adding that the company was grateful to the contribution from departing team members. Doesn't your heart just bleed for these high-ranking executives who have to make such difficult decisions and who still have their highly-paid jobs? Gowrappan, for example, has a base salary of $1m per year, an annual target bonus of 140% of his base salary and a stock award and options scheme valued at $14.5m, according to an SEC filing from April.
According to the satellite player, the job cuts will enable it to focus "ongoing investments in space and ground technologies", as well as on assets that support customers' needs and the company's growth targets for the coming years, as it plans to increase its emphasis on "global mobility across commercial and government markets".
"Since we completed the acquisition of Inmarsat, our focus has been on accelerating our leading role in global mobile satellite communications by converging our technologies and organisational structures to deliver enhanced products and services to our customers," noted Gowrappan.
Following the job cuts, most of Viasat's employees will be located in the US and the UK: Further details are expected to be shared when the company releases its earnings for the second quarter on 8 November.
Maybe that's when the Viasat team will reveal details of the new jobs it has been promising. CEO Dankberg wasn't the only one to boast about how the acquisition would result in fantastic new employment opportunities. When the takeover was finalised in late May, George Freeman, a UK government minister at the Department of Science, Innovation and Technology (DSIT) stated, "The combination of Viasat and Inmarsat creates a global leader in satellite communications here in the UK. It brings significant investment, hundreds of new highly skilled jobs and will serve as a catalyst for substantial economic growth."
A Viasat representative told TelecomTV that the company is "committed to the UK and its presence here", but that the job cuts are "a necessary step to position the combined company for growth following completion of the acquisition, and we continue to expect increased hiring in the region over the long term".
Asked about the number of new job opening that are planned, the company could not provide specific figures but the spokesperson said they are expected to include roles in the design and development of satellites, ground stations, and other advanced technologies. Viasat also stated that it will increase its overall R&D spend in the UK by 30%, which will include the creation of a UK R&D centre of excellence. The satellite operator plans to invest some £300m in the UK over a 10- to 15-year period, and at least £75m of that will be spent within five years of the transaction being completion.
On a global basis, Viasat noted that it will "continue to hire individuals in roles that are needed to support the company in executing its strategic plan".
Let's see how that all works out.
- Yanitsa Boyadzhieva, Deputy Editor, TelecomTV
Email Newsletters
Sign up to receive TelecomTV's top news and videos, plus exclusive subscriber-only content direct to your inbox.