What's up with… Tele2, EQT and Wind Tre, Twitter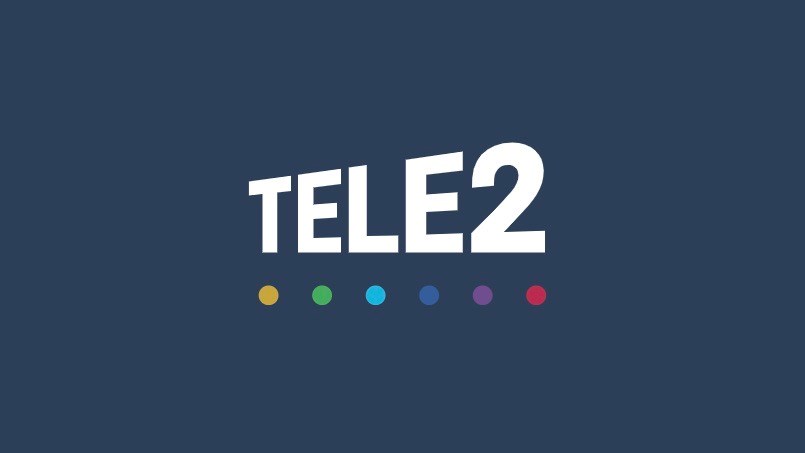 Tele2, Telia and Deutsche Telekom lead green ranking
EQT snaps up a 60% stake in Wind Tre's networks
Twitter's new CEO confirmed
In today's industry news roundup: A trio of telcos top Europe's Climate Leaders 2023 ranking; private equity firm EQT to take control of Wind Tre's infrastructure; Elon Musk confirms identity of Twitter's incoming CEO; and much more!
News of green networking badges of honour in Europe… Swedish operator Tele2 has topped Europe's Climate Leaders 2023 ranking, as compiled by the Financial Times and Statista, with an overall score of 86.9. That's good news for the operator, which deserves to be congratulated, but also for the region's telecom sector, because telcos also snapped up the second and third places in the overall ranking as well, courtesy of Telia's overall score of 84 and Deutsche Telekom's score of 81.5. For the full list of rankings, click on this link. According to Tele2, the ranking is achieved by calculating companies' performance in cutting their emissions intensity in Scope 1 (their own operations) and Scope 2 (the energy they buy) for the period 2016-21, but "also by assigning a score to reflect transparency on Scope 3, supply chain emissions, plus other indicators of commitment to reducing emissions." Erik Wottrich, head of sustainability at Tele2, noted: "We are honoured and happy to be named as Europe's Climate Leader. Fighting climate change is a key priority for Tele2, and we have set the target to achieve net-zero emissions in our operations and value chain by 2035. Our vision is to lead in sustainability and this type of recognition shows that we are on the right track." For more details, see this press release. And you can find out more about what Tele2 has been doing to make its networks more energy efficient by watching our new video interview with the operator's CTIO, Yogesh Malik.
Swedish private equity company EQT has agreed to take over a majority stake in Wind Tre's network infrastructure in Italy. Under the terms of the deal, Wind Tre's mobile and fixed network infrastructure will be operated via a newly formed company, 60% of which will be owned by EQT while the remaining 40% stake will be held by Wind Tre's current owner, CK Hutchison. The new entity is estimated to have an enterprise value of €3.4bn. In its statement unveiling the move, EQT explained that through the deal, which is expected to close in six to nine months, it will develop the telco's network and service offering, while pursuing new growth opportunities in additional avenues, such as fixed wireless access (FWA), internet of things (IoT) and private networks. The private equity firm also stated that it will run "the country's largest mobile network and a portfolio of assets, including radio antennas, base stations, transport network and associated contracts", while acting as "the first independent access network in Europe" that is mainly focused on mobile and wholesale services. Current co-CEO of Wind Tre, Benoit Hanssen, will be appointed CEO of the new company. Reports regarding such a move began circulating in the Italian media in April – see Italy's Wind Tre about to do the splits.
Having teased late last week that a woman would soon become the new CEO of Twitter, the social media giant's owner Elon Musk confirmed, in a tweet of course, that the speculation linking NBCUniversal's chief of advertising sales Linda Yaccarino to the post was accurate. "I am excited to welcome Linda Yaccarino as the new CEO of Twitter! @LindaYacc will focus primarily on business operations, while I focus on product design & new technology. Looking forward to working with Linda to transform this platform into X, the everything app," tweeted Musk.
Africa-focused operator group MTN is mulling an offer from pan-African group Axian Telecom involving three of its operations in west Africa. The update was provided by MTN alongside its financials statement for the first quarter of 2023, with the company explaining that the evaluation of a potential divestment covers "an orderly exit" from Guinea-Bissau, Guinea-Conakry and Liberia in the medium term, aligned with a focus to optimise its portfolio and improve returns. Talks with Axian Telecom over a potential sale of MTN's equity interests in the three units are currently at an early stage, and MTN noted that any process will entail "extensive engagements with stakeholders who will be appropriately informed" about any agreements. MTN's operations in the aforementioned markets have a combined base of around 6.1 million subscribers, out of 291 million subscribers in total by 31 March 2023, and their combined contribution to earnings before interest, taxes, depreciation and amortisation (EBITDA) was 0.7% in the period. MTN's total revenue in the opening three months of 2023 was up by around 15.5% to 55.5bn South African rand (ZAR), which equals to approximately $2.9bn, while figures for its EBITDA were not disclosed.
A new report is in from the reliable independent analytics company Opensignal, a specialist research house "quantifying the mobile-network experience". The fact that users quickly get hacked off with suboptimal connectivity scarcely comes as a surprise, but the Opensignal report, entitled "Poor connectivity damages the mobile app business", backs things up with some serious empiric evidence showing that poor connectivity is still a bane and a pain to mobile users. The report finds that 29% of mobile app sessions are affected by poor signal reception from a cellular base station, while those using Wi-Fi do better with just 11% suffering spotty connectivity. However, where and when Wi-Fi-based connectivity is poor, users spend 38% less time in each app session, whereas those experiencing poor mobile connectivity from a cellular source spend 20% less time in each app session than they would do if getting good service. To make matters worse, after seven days, app retention rates are 49% lower for users that have suffered consistently poor connectivity. This is obviously quite a problem for publishers of mobile apps whose business model depends on them driving the ongoing usage of smartphone apps to generate recurring revenues from advertising, in-app purchases and paid subscriptions. The less time consumers spend on any given app, the fewer ads are served and that hits publishers' bottom lines. And, of course, the last thing publishers want is for users to delete apps from their devices – but they will if things get bad enough. The report demonstrates that poor connectivity causes video player lifestyle and navigation app usage being cut short by 61% or even abandoned altogether. Disenchanted users are most likely to uninstall an app on the day after download and poor connectivity increases the chances of this across several app categories with video players being uninstalled 31% more when there's a poor signal on the first day, followed by digital news and magazines at 24%, and lifestyle apps 23% more often.
Vodacom CEO Shameel Joosub noted in the company's results for the year ended 31 March 2023 that the South African telco had to make significant investments in "power resilience" to address the ongoing pressure from the power crisis in the country. He noted that the supply load shedding (temporary shutdown of power supply when the demand for electricity nears available supply levels) has been "disastrous" for both the South African economy and industry. As a result, since 2020 the telco has spent more than 4bn South African rand (ZAR) ($209m) on back-up power solutions, such as batteries and generators, to ensure network availability. Additionally, in the past financial year it has had to spend ZAR 300m South African (approximately $16m) to cover running costs in the form of diesel, security and maintenance in response to the crisis. However, Joosub anticipates a pilot project with Eskom, the national power utility company, will be signed off soon, which will have "a significantly positive impact on the country's power grid and ultimately on the over 20 000 towers across the industry that require reliable power supply to operate optimally". Vodacom has set a goal to spend between 13% and 14.5% of its overall revenue on capital expenditure (capex), for "sustained investments in technology and network infrastructure", its chief noted. This includes a recently unveiled commitment to invest ZAR 60bn (around $3.3bn) over the next five years to boost connectivity in South Africa. In the past year, ending 31 March 2023, the group saw revenues increase by 16% to ZAR 119bn ($6.2bn), thanks to the positive effects of its acquisition of Vodafone Egypt. The company also highlighted gains made across its financial services (growing at a double-digit rate), as well as digital services, fixed and internet of things (IoT) businesses, while its business service revenue fell by nearly 2% to ZAR 17.4bn ($910m). Find out more.
Rakuten Group, the owner of Japanese mobile operator Rakuten Mobile, is reportedly looking to raise around ¥300bn ($2.2bn) by issuing new shares in an effort to improve its financial situation amid losses made in its mobile business. Reuters reported that a decision on how to raise the capital could be made by the company's board as early as this week. The funds are expected to go towards reducing debt and building base stations. According to the report, its share price experienced its largest single-day drop in three years, dipping 9% at the close of trading last Monday. Also last week, Rakuten Mobile reported operating losses of ¥102.7bn ($763m) in the first quarter of 2023, a performance that weighed heavily on the financial performance of the Rakuten Group – see Rakuten Mobile is still stuck in first gear.
In the US, the perceived overweening power of the big tech giants, in combination with a lack of strong regulatory oversight, has long been debated in the legislature but little has resulted in terms of the passing of new laws to curb the power of the mega-corporations. Last week, Chuck Grassley, the 89-year-old Republican senator for the state of Iowa, and a former chairman of the powerful House Judiciary Committee, offered some trenchant criticism for that lack of action, claiming that some legislators are "in awe" of big tech and are intimidated. So cowed are they that they seem unable to grasp the nettle and formulate meaningful action over big tech's excesses. During its last session, despite a lot of hullabaloo and hot air, Congress once again trimmed its sails when it came to tackling the tech giants. The proposed American Innovation and Choice Online Act (AICO) was supposedly designed to promote fair competition online and would introduce regulations to stop Amazon, Apple, Google, Meta et al abusing their market power to stifle "competition, online businesses, and consumers." The "self-preferencing" of their own products at the expense of competitors' was to be outlawed, as was the intentional disadvantaging of other companies' products or services. Furthermore, it would have been made illegal to exploit "public data generated by a business user to advantage the covered platform's [named in the Act] own products." Interfering with pricing decisions set by another business user would also have become an offence. Additionally, those platforms and companies cited in the Act would be prohibited from "retaliating against a business user that notifies law enforcement about the activities of covered platforms." The Federal Trade Commission (FTC) and the Department of Justice (DOJ) would have been responsible for determining which "covered platforms" would be subject to regulation under the AICO and which bodies would enforce the new law. The AICO got a lot of bipartisan support from Democrat and Republican politicians as well as the general public but it did not pass onto the statute books, mainly because the big tech companies mounted an immense lobbying campaign which 'convinced' some members on both sides of the aisle not to support the bill. Commenting on the surprise change of heart by some members, Senator Grassley opined that "certain [unnamed] people that sponsored it last time are cowered" by the many millions of dollars big tech spent on lobbying against it and their actions have stymied opportunities to reintroduce the legislation to the Senate floor. According to Senator Amy Klobuchar, a Democrat from Minnesota, the chairperson of the antitrust subcommittee and the co-sponsor of the AICO with Senator Grassley, said the money spent on lobbying to get the Act dropped has hit a nine-figure sum. She said, "The only way we bring them [big tech] to the table is… making it clear we're not afraid of them and we're passing bills." Bloomberg News has reported that more than $100m was spent on the direct lobbying of politicians and $130m was spent on TV, press and radio advertising that railed against and condemned the AICO. Meanwhile, Senator Elizabeth Warren, a Massachusetts Democrat, has just published a punchy new 33-page report under the imprimatur of the Office of the United States Trade Representative (USTR). It is called Big Tech's Big Con: Rigging Digital Trade Rules to Block Antitrust Regulation. It says, "Now, as lawmakers and regulators in the US and other countries are looking at reining in big tech, tech lobbyists want to run the same play that many other industries have, use their insider connections to rig a trade deal to try to protect their interests – defending their monopolistic, self-dealing, discriminatory AI algorithms, and abuse of consumer and worker privacy." Quite a head of steam seems to be building. How long before it blows?
And staying in the US, Google and its ilk are getting worried that smaller, fleeter startups are exploiting open-source code to innovate, steal a march on the big tech corporations, and loosen the hammerlock they currently have on AI technology. New open-source large language models that services and apps developers can share, copy or modify at will, are easily and cheaply available, and some, it has been suggested, are close to being as good as the generative AI models, such as Bard from Google or ChatGPT from OpenAI, that have cost a fortune in time, money and human resources to develop. MIT's Technology Review points out that most open-source releases "stand on the shoulders of giant models" produced by big tech and, as these companies get twitchy and look over their shoulders to see small but intensely competitive rivals snapping at their heels, they may well decide to protect themselves by closing down open-source access. Indeed, the sector is moving and developing so quickly that OpenAI is already abandoning it's much-vaunted open-access policy because it thinks startup AI companies could be an existential threat to it within a couple of years. In a recent technical report, the company wrote, "Given both the competitive landscape and the safety implications of large-scale models like GPT-4, this report contains no further details about the architecture, hardware, training compute, dataset construction, training method, or similar." Meanwhile (and of course…) the legions of open-source aficionados are in favour of ensuring that AI should not – and cannot – be allowed to reside only with the biggest, wealthiest and most powerful AI/big tech companies whose instinct (and probably, intent) is to act as gatekeepers to the technologies and determine who will develop them and how they will be used. If that is allowed to happen then, as competition shrivels, so will innovation.
Kuwait-based telco group Zain has announced its ambitions to become the "Middle East's premier wholesale powerhouse" by launching a joint venture with Oman's operator Omantel. The "unprecedented" entity, Zain Omantel International (ZOI), will focus on delivering "unparalleled service and support" to address the "end-to-end telecommunications needs" of operators in the Middle East, as well as international operators, datacentres, hyperscalers, and providers of content and cloud services in the region and beyond. The partnership will see ZOI manage Zain and Omantel's international wholesale requirements across eight countries, serving more than 55 million customers. Zain's expectations are that the move will reduce operating costs while improving competitiveness in the wholesale market. Vice president of wholesale at Omantel, will take the helm at ZOI. Read more.
- The staff, TelecomTV