What's up with… Twitter, Mike Lynch, smelly VR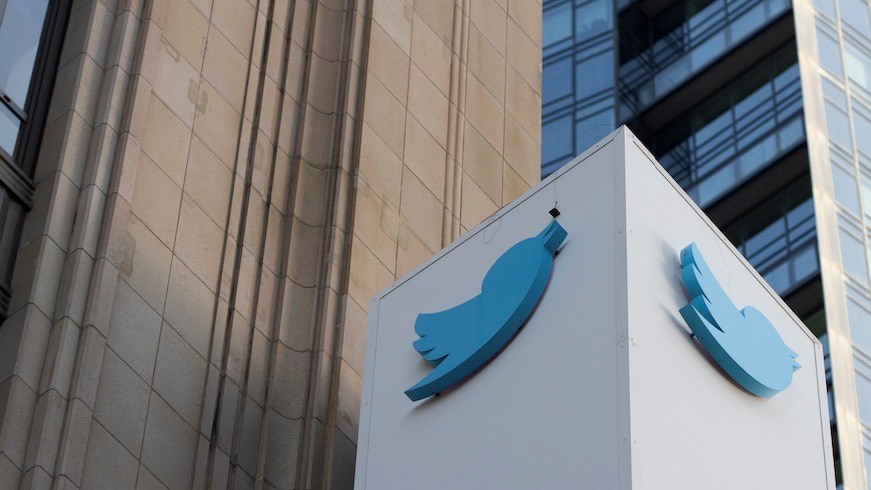 Is Twitter about to get a new CEO?
Autonomy founder Mike Lynch has finally been extradited to the US
Smell-O-Vision's virtual reality offspring
In today's industry news roundup: Elon Musk heralds the arrival of a new Twitter CEO: Autonomy founder Mike Lynch loses his battle against extradition; the metaverse might get a bit smelly, if some scientists get their way; and more!
The Elon Musk story continues to cause endless fascination as the world watches to see what he'll pick up next before dropping it in the mud and treading on it as he loses interest and finds himself attracted by another bright bauble. Given his history it seems ever more likely we'll be seeing him, and hearing him, puff and pontificate about some technology company or other until he finally sends himself to Mars. So, today's must-read Musk news is that he claims to have found someone who will become his anointed successor as CEO of what's left of Twitter. Whoever that saintly person may be will be taking up the post in six weeks' time, a few days before Independence Day. It'll be fascinating to see if the new 'boss' will actually be able to act independently of Musk, whose modus operandi is to precipitately interfere in the running of any of his companies whenever he feels the urge, which can frequently manifest itself in the middle of the night or during public holidays. He has done a lot of damage to his own interests that way in the past. It should also be remembered that only a few weeks ago, Musk announced that he had appointed his dog to be CEO of Twitter. There is an historical precedent for his action: The Roman emperor Caligula wanted to make his favourite horse, Incitatus, a consul in the Roman Senate. Action was underway, but Caligula was assassinated before he had the chance to sign-off the paperwork and Incitatus never got to say "neigh" to a motion in the forum (although, no doubt, he would have been the author of a few himself had he got the job). Back in the 21st century, and tweeting the news of the pending arrival of the new CEO, Musk typed, "Excited to announce that I've hired a new CEO for X/Twitter. She will be starting in ~6 weeks! My role will transition to being exec chair & CTO, overseeing product, software & sysops." So, he won't be stepping too far back then, will he? The chaos and turmoil at Twitter could well continue and who knows how long the new CEO will be prepared to hold on to what could well be a poisoned chalice. Last year, Musk paid US$44bn for Twitter, mainly because he had painted himself into a sticky legal corner and had to cough up. Last month, the company was worth less than half of what it cost him. The Wall Street Journal reported that Comcast NBCUniversal's top ad executive, Linda Yaccarino, who recently interviewed Musk at an advertising conference in Miami, had been approached to take over at Twitter, but that doesn't mean it's a done deal. Musk has often touted and trailed different execs as potential employees and then nothing has happened. One thing is for sure though, investors in Musk's electric car company, Tesla, will be relieved that he will be at least somewhat less distracted by Twitter when a new CEO takes the reins. They have long been concerned that his attention on the company has been thin and partial. The market seemed to agree: Tesla shares rose by 2.4% as the news broke of the impending arrival of a Twitter CEO.
A full 13 years after he sold his software firm Autonomy to Hewlett Packard for $11bn, and following years of legal wrangles, Mike Lynch has been extradited to the US to face fraud charges related to that deal. Not long after HP acquired Autonomy, it wrote down the value of the asset by $8.8bn and claimed it had been duped into overpaying (which makes you wonder what its due diligence was like at the time of the acquisition). And now it looks like its lawyers will finally get Lynch into a US court. The UK businessman has been ordered to pay bail of $100m, as he is considered a flight risk, and will be confined to a house in San Francisco guarded by private security, the BBC has reported. Lynch had argued he should be tried in the UK rather than the US but lost a high court appeal last month and was forced to hand himself over to the US marshals.
Here's an amusing pre-weekend divertissement. Those of you of an historical bent or with fond memories of going to the movies when you were younger, may well recall the early example of virtual reality that was Smell-O-Vision, a very short-lived but much-hyped system of compressed-air tanks and piping that pumped 'odours' into the audience watching a film. The idea was that people would enjoy being able to smell what was happening on screen as well as seeing it and hearing it. It was only used once, in February 1960, and was only installed in three US cinemas, in Chicago, Los Angeles and New York City. "Scent of Mystery", which starred Elizabeth Taylor and Peter Lorre, was shot in Malaga, Spain. Among the aromas released from slats under the cinema seats were those of roses, pipe tobacco, shoe polish, freshly baked bread and burned gunpowder. The trouble was that things smell-wise quickly got out of sync with what was happening on screen with some scents persisting far longer than they should have whilst others were undetectable. Many bore no resemblance whatsoever to the aromas they were supposed to be. What's more, the delivery system creaked and hissed so loudly that it drowned out the audio track. One wag of a reviewer wrote that he couldn't understand the film because he had a bad cold when he went to see it. It was a total flop. Smell-O-Vision equipment was dismantled and the film removed from circulation, converted into the notorious three-strip Cinerama format, retitled as "Holiday in Spain" and noisily re-released… when it duly flopped again. Rather more recently, in the days of mobile phones no less, came the app-controlled Cyrano Scent Machine, akin to a vaping device that could be plugged into a smartphone and would puff-out aromas to accompany short videos. Described in its advertising blurb as a scent "speaker" that "plays" fragrances in the same way you'd queue up a playlist of music, the app does not seem to be in widespread popular usage. However, the search to add odour to virtual reality (VR) continues apace with scientists in Beijing and Hong Kong claiming they can now produce smells via tiny wireless interfaces. Xinge Yu, professor of biomedical engineering at the City University of Hong Kong, is the lead author of a paper, "Soft, miniaturised, wireless olfactory interface for virtual reality", that has just been published in the latest edition of the peer-reviewed open-access scientific journal Nature Communications. He says, "You can see and hear in VR. People can touch in VR but how about smell and taste?" Quite. Both Xinge Yu and one of the paper's 32 other Chinese co-authors, Yuhang Li of Beihang University in Beijing, have practical experience in the design of flexible electronics. Together they have developed two "wearable interfaces". One sticks to the skin between the nose and mouth and looks like a small rolled-up bandage clinging beneath your hooter like a caterpillar, while the other interface connects by strap beneath a VR headset. Subtle they ain't. Both the interfaces use "miniaturised odour generators", which comprise a sort of honeycomb of very small containers of perfume-infused paraffin wax with a tiny electric heater on a substrate beneath it all. As the wax heats and melts, it turns into what can only be described as a miniature scented candle that, within 1.44 seconds, produces a selection of scents. The greater the heat, the more intense the fragrance, but for that to happen the wax has to reach a temperature of 60°C. That would cause skin to burn, so the device has a sliver of silicone attached that again sits on the wearer's lip to protect it! There's also a little matter of quickly cooling the molten wax once the wearer has had enough of the whiff of shoe polish or whatever. The scientists admit that it's a problem but they are experimenting with powering an interface at a lower temperature that won't cause the wearer third-degree burns when something goes wrong – as it surely will. The very small and light wireless interfaces have been tested on 11 brave (or foolhardy) volunteers. One presumes they were clean-shaven, unless of course the plan is to market the smell of a burning moustache. After all, one of the predominant "fragrances" on test is that of the less-than-delicate durian fruit, whose odour has been variously described as that of stale vomit, a bag full of dead cats, and a rotting crow floating in a bowl of rancid custard. Now, who wouldn't want that experience in their virtual reality?
India's Ministry of Electronics and Information Technology has issued an "advisory" memorandum to the nation's handset manufacturers to remind them that they should include an FM radio tuner in all their mobile feature-phone products. Feature phones are still commonplace in India, not least because they are very much cheaper than even the least expensive smartphones. Thus, they are very popular with vast numbers of India's poor. The memorandum was sent to the Indian Cellular and Electronics Association (ICEA) and the Manufacturers' Association for Information Technology (MAID) by Asha Nangia, group coordinator and scientist-'G' of the ministry that usually shortens its name to MeitY (presumably as a wordplay on the word 'mighty'). The memorandum reads, "It has been brought to the notice of the Ministry of Electronics and Information Technology that during the last 4-5 years there is a drastic fall in mobile phones with FM tuners feature, thereby affecting not only the ability of the poor to get free FM radio services, but also the government's ability to disseminate real-time information during emergencies, disasters and calamities." Nangia adds, "The FM broadcast is a robust and reliable communication system". FM stations serve as important communication links between the local authorities and people in times of natural disasters (ie. in catastrophic situations). As per [the] International Telecommunication Union (ITU) – "In times of emergencies and disaster, radio broadcasting is one of the most powerful and effective ways of delivering early warnings and alerting the public to save lives". The author also points out that the sub-continent's "vast network of FM transmitters and FM radio, played a key role in India's fight against the Covid-19 pandemic." Therefore, the memorandum says, manufacturers should ensure that "wherever the mobile phone is equipped with an in-built FM radio receiver function or feature, that function or feature is not disabled or deactivated but is kept enabled/activated in the mobile phone." The "reminder" ends by "advising" manufacturers and their trades bodies and associations that "if the FM radio receiver function or feature is not available in the mobile phones" it should, henceforth, be installed. It'll be interesting to see how this exhortation is received by the industry and when (or if) MeitY follows up on its reminder with some other action in the months to come.
Communications infrastructure investor Grain Management is reportedly aiming to raise a $4bn fund that will be used to make equity investments in datacentres, telecom towers and fibre broadband networks, according to The Wall Street Journal (subscription required). Grain's investments to date include a host of fixed broadband access network operators, mainly in North America but also in Latin America, as well as systems integrators and US spectrum licences.
- The staff, TelecomTV